How do you create customer delight? Our latest research sought to explore what matters to customers in 11 markets which match our international footprint: the UK, US, Singapore, Vietnam, Thailand, the Philippines, Japan, Indonesia, India and China and Hong Kong.
As part of the research, we uncovered 5 must-have principles for any global customer experience strategy. In this blog post, we share these principles, together with examples of brands getting it right, to inspire your strategy development.
1. Understand customers' needs and feelings
We discovered that what matters most to customers globally is that service personnel take the time to listen and really understand their needs. This far outweighed any other factor by a long way. So how do go further than in-store interactions and deliver this on a strategic level?
Research, of course, is crucial – and doing this in-store can further strengthen the customer experience. A good example of this comes from British supermarket, Morrisons. The brand implemented a "customer listening programme" in 80 stores across the country to speak to customers about their in-store experiences and overall perceptions of brand. Not only did the strategy enable Morrison's to build relationships with customers, it helped the supermarket understand what elements of its positioning to leverage in its future communications and campaigns.
2. React positively to customer requests
Another element that matters to customers is that the service personnel react positively to their requests. But beyond staff training to ensure this is happening in store, what else can brands do?
Starbucks has one solution. They launched My Starbucks Idea, a crowdsourcing platform where customers can request everything from new drink flavours to customer service improvements. Since the site was established, hundreds of ideas have been launched by Starbucks. Providing free WiFi in store was a My Starbucks Idea, as was introducing new payment solutions, and numerous product lines and flavourings started out life on the site. As a way of reacting positively to customer requests and feeding its innovation pipeline at the same time, it's a real win-win for Starbucks.
Get regular insights
Keep up to date with the latest insights from our research as well as all our company news in our free monthly newsletter.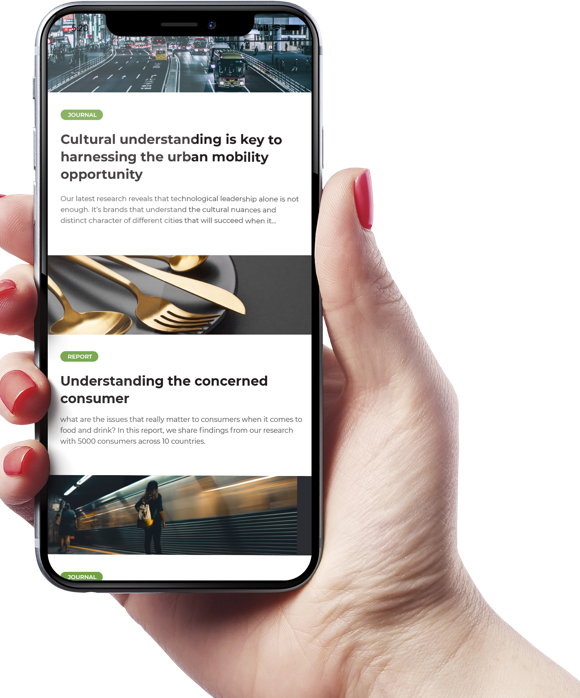 3. Show customers they matter
It's also important that service personnel express how important customers are to the brand. There are numerous ways of achieving this, ranging from small tactical actions to more comprehensive loyalty schemes.
There's lots that established brands can learn from smaller businesses here. From handwritten notes to customer appreciation events, small gestures can really make a customer feel valued, building that bond with your business.
4. Empower staff to go above and beyond
Customers also value service personnel going beyond their usual responsibilities. But how do you get your staff to make this a reality? One tip is to move away from rigid customer service processes and to embrace a more flexible approach. This will empower your staff to react to customers in the most appropriate way, creating a personalised and therefore superior customer experience.
A great example of this comes from UK coffee chain Pret. Each week, staff in the store are allowed to give away a certain number of free drinks to customers. Giving employees the freedom to offer a free coffee to a flustered customer is a small gesture that delivers big returns, quickly making someone's day and creating a positive brand experience.
5. Give gifts that reflect customers' needs
Another component to consider adding to your customer experience strategy is gifting. But to really resonate, gifts needs to take customer wants and needs into account. If you're in search of inspiration, look no further than Sephora. The French beauty brand delivers personalised emails – based on an individual's search history – that give customers chance to get their hands on a relevant free gift.
As part of our research, we investigated how these factors vary by market. Get in touch with your local office to find out the 5 must-have principles for a best-in-class customer experience strategy in your market.
You might also be interested in