Market research in Europe – our capabilities
.
From Amsterdam to Zagreb, we are the go-to partner for market research in Europe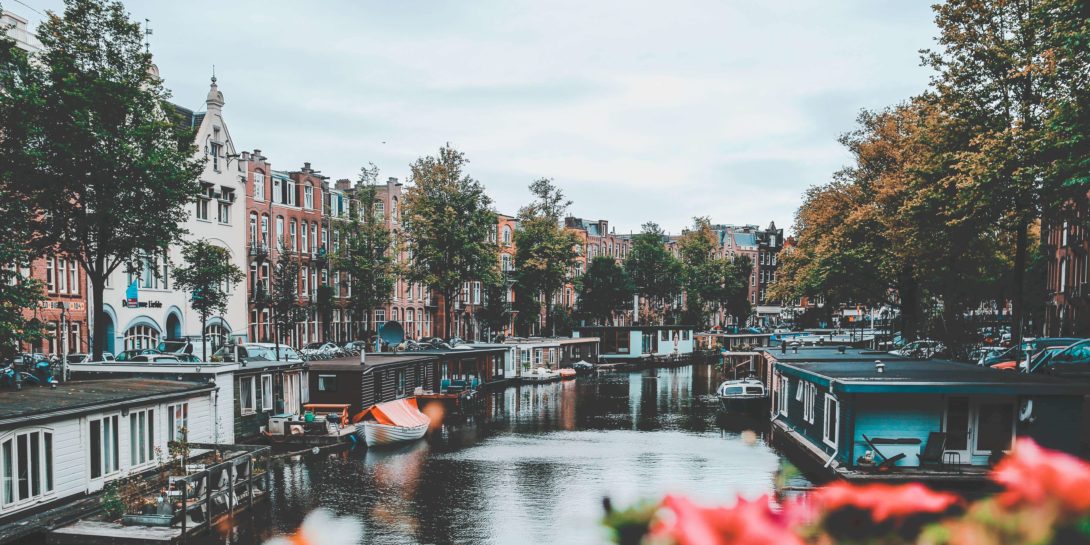 We help brands conduct market research in Europe so they can stand out and succeed across multiple markets in this competitive region. We partner with brands on full-service market research projects to help them get closer to customers and launch standout products and communications strategies that will see them thrive across multiple markets. We can also work with organisations as a fieldwork partner, helping to reach the right respondents in any European market.
From our base in London, we conduct market research across Europe, helping clients to understand the nuances of each market and how best to accelerate growth in their target countries. We've helped Mitsubishi understand how its vehicles are being used in the UK and worked with Unilever Food Solutions to launch a range of multi-market products.
We carry out fieldwork across Europe ourselves wherever possible, making the most of our team's range of language skills – between us in the UK, we speak 15 languages. Our in-house call centre prides itself on its breadth of audience and market coverage, conducting 7,000 interviews per year and recruiting 3,500 participants for qualitative studies. All of this means we can run projects with B2B and consumer audiences for your brand, in all corners of Europe.
Languages in the UK office alone
Award nominations and wins in the past 2 years
Years of European experience
Years of global experience
Interviews per year
Participants for qualitative studies
projects globally each year
employees globally
FAQs
Do you conduct fieldwork yourselves across different markets?
Thanks to our multi-lingual team and in-house call centre, it means we can carry out qualitative and quantitative interviews ourselves across a range of different European markets. This means our team are as close as they can be to your target audience and the emerging insights, helping to identify market trends.
When you're conducting multi-market studies, how do you maintain consistencies in approach?
We regularly help clients with projects across multiple European markets, all centrally managed and controlled from our UK office. This means we can run consistent briefings for all moderators and collate progress. We acknowledge the rich nuances of each market and how vital it is not to generalise for your brand, visiting every market to add a contextual layer to the findings where possible. What's more, we are committed to ensuring data quality and integrity across markets, having achieved the ISO 20252 accreditation. 
Do you have experience with consumers and B2B audiences?
We can help you reach both consumers and B2B audiences – and often both together within the same project. Our UK call centre have a wealth of experience spanning senior stakeholders through to rural farmers and understand the intricacies of tailoring the research to each audience type.



Understanding usage and perceptions of plug-in hybrid electric vehicles to shape future comms for Mitsubishi
A quantitative survey helped Mitsubishi Motors to understand how its vehicles were being used in the real world, informing how best to position communications about the role and value of PHEVs.


Developing a future-focused digital product strategy for Wall Street Journal
A mixed methodology approach helped Wall Street Journal understand how to position the brand for success in a rapidly changing world.


Harnessing blockchain technology in market research with Unilever Food Solutions
We took part in a first of its kind pilot to test the technology and assess what it could bring to market research.
Sectors we serve
With over 25 years in the business of market research, we have extensive experience and a depth of knowledge across a range of sectors.
We bring this to bear to design the very best approach to meet your objectives.
Free Guide
How to run workshops that turn insight into action
How do you ensure that the research you commission moves your company to action, creating competitive advantage and growth for your business? In our free guide we share our top tips for preparing and running an effective workshop, as well as practical workshop exercises that you can take away, apply to your business and use to ensure that your research really does drive business change.
Download the guide now