Doing good doesn't have to be at odds with profit. Organisations focused on their triple line in today's marketplace will outperform their less socially conscious competitors.
So what is the triple line? And what does Corporate Social Responsibility (CSR) entail?
In economics, the triple bottom line (TBL) explains how organisations should commit to focusing on social and environmental welfare as much as they do on profits.
The triple bottom line theory asserts there should be three bottom lines: profit, people, and the planet. A TBL measures a corporation's commitment to Corporate Social Responsibility (CSR), a self-regulating business model aimed at helping a brand become socially accountable to itself, its stakeholders, the public, and its environmental impact over time.
Reducing carbon footprints to avert the climate crisis, improving labour policies, adding employee welfare programs, embracing fair trade, and incorporating charitable giving are examples of ways brands can support CSR initiatives.
Get regular insights
Keep up to date with the latest insights from our research as well as all our company news in our free monthly newsletter.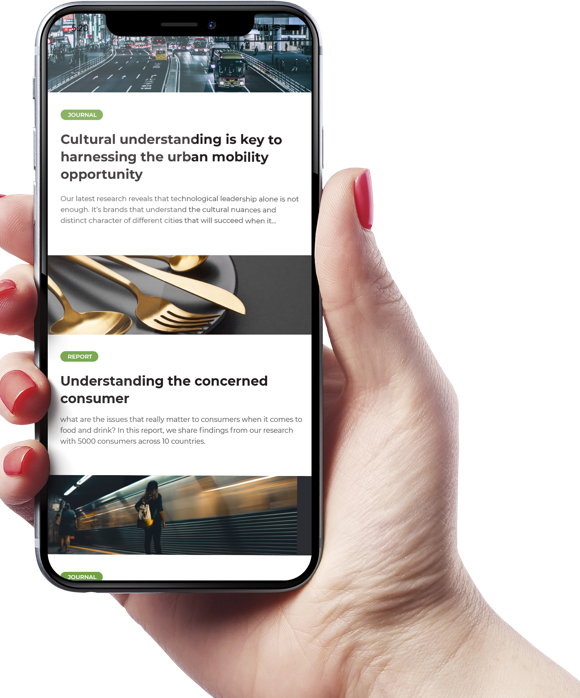 Why is CSR important in your brand strategy?
The idea behind social responsibility is based on the concept of businesses doing good and balancing their profit goals with initiatives that benefit society and the environment.
Social responsibility is also good for business. Many brands focus on local, national, and even global philanthropic initiatives to attract consumers, making social responsibility a means of growing the brand.
Customers like to do business with socially responsible organisations and enhance brand equity by boosting their sales, profits, and goodwill. CSR activities allow companies to improve their reputation, positively impacting brand equity and value.
CSR also helps an organisation internally. Research led by Verizon and the Campbell Soup Company quantified the advantages of being socially responsible. The study showed how CSR lowers turnover by up to 50 percent, boosts team productivity by up to 13 percent, and enhances employee satisfaction by up to 7.5 percent.
Millennials and Gen Zers demand social responsibility from the brands they interact with
A survey of 30,000 consumers in 60 countries found that 66 percent of consumers were willing to pay more for brands with CSR initiatives that resonated with them or aligned with their values and beliefs.
Another study revealed that 87 percent of Americans would purchase a product based on the advocacy of an issue that resonates with them.
This is especially true of the younger generations, including millennials and Gen Z. In our recent report on Gen Z —the definitive guide, there are several examples of brands demonstrating social responsibility to attract this cohort of consumers who demand social and environmental responsibility from brands.
Why does this matter?
In 2020, there were 1.8 billion millennials worldwide, making them the largest generation cohort in recent times. Furthermore, with most of them employed, their spending power has dramatically increased over the past few years.
In 2021, overall spending by Millenials had also considerably increased because most wanted to make up for the time lost during the pandemic. This cohort is a self-indulgent group that also cares deeply about society and the environment.
According to a Deloitte survey in 2020, 60 percent of Millennials said they would be willing to support a business that takes care of its employees and positively impacts society.
It's not just societal impact but also an organisation's impact on the environment that matters to the younger Millennial and Gen Z cohorts.
Another critical factor is how brands lead diversity and inclusion. As detailed in our exhaustive Gen Z report on emerging beauty trends, today's consumers, especially younger generations, demand brands to be diverse and inclusive. 
It is worth noting that brands cannot mislead consumers and send out a social message that is not executed because these discerning consumers also expect authenticity.
Greenwashing, for instance, is a term that has gained prominence in recent times. The term refers to brands and organisations that say they are environmentally friendly, but in practice, they do nothing to protect the environment or actually harm the environment.
Marrying profits with purpose
Gone are the days when profit and doing good were mutually exclusive. Today, corporations are increasingly incorporating purpose into their brand strategy. Having a cause attached to an organisation is not just nice to have but a necessity. Governments worldwide have established mandates to ensure that big corporations are socially responsible.
In Asia, CSR-related investment is conspicuous in the major economies. While we see a global trend with businesses taking a more significant share of responsibility for social and environmental good, different nations approach CSR with varying levels of vigour and pace.
Let's look at the American, European, and Asia Pacific countries where we have a presence to see how they approach CSR and corporate citizenship.
CSR initiatives are part of company law in China
A worldwide survey on millennials revealed that 83 percent wanted businesses to address social issues. In China, this percentage was higher at 92 percent.
Typically, CSR is considered a voluntary initiative; yet in the past few decades, we have seen the rise of CSR mandates worldwide that explicitly target corporations to include CSR programs.
One such country is China, where CSR initiatives are in Article 5 of the 2006 Chinese Company Law and explicitly require all Chinese companies to be socially responsible.
The Chinese government incentivises companies to incorporate social responsibility into their business practices.
In 2014, Coca-Cola launched a socially conscious bottled water brand called Ice Dew "Chun Yue," or Pure Joy in China. This was the company's first socially conscious brand. Although priced slightly higher than competing brands, this bottled water targeted Millennials who care about social issues and are more likely to pay more for an environmentally conscious brand.
With the fitting tagline, "Drink Good, Do Good, Feel Good," the brand claimed it would set aside funds to develop safe drinking water sources for schoolchildren in rural provinces such as Yunnan and Sichuan.
Japanese brands face pressure to get involved in CSR activities.
Japanese culture is all about relationships, and giving money to unknown people or charity has never been common practice. Until recent years, the Japanese considered social responsibility mainly the government's job.
However, this has changed recently as issues such as the climate crisis, human rights, women's equality, and poverty have come into the forefront of mass consciousness.
The Japanese understand the adverse impact of poverty, social injustice, well-being, and the environment on society and realise the extent to which individual companies and people can help promote a better community.
As a result, Japanese corporations face pressure to do more "good" and be responsible for their actions.
CSR in a net zero U.K.
One of the world's largest automotive companies, Japanese automaker Toyota now faces increased international scrutiny as its growth continues.
In 1989, the company set up its Corporate Citizenship Activity Committee, and in 1995 it established the Basic Principles of Social Contribution Activities. In 2006, the company launched the Corporate Citizenship Division to consolidate all its social responsibility functions globally and become more strategic. In 2009, it opened the Toyomori Institute of Sustainable Living.
Balancing the amount of greenhouse gases we put into the atmosphere with the amount we remove to tackle the climate crisis is called 'net zero.'
The U.K. government has urged more businesses to pledge to this net zero target by 2050. In an industrialised world, reaching this goal is challenging and requires massive efforts from governments, corporations, and societies worldwide.
Various countries and organisations have now adopted the target of 'net-zero emissions by 2050,' and about one-third of the largest U.K. businesses, representing a £650 billion market capital, have pledged to eliminate their carbon emissions by 2050.
One such brand is luxury automaker Rolls-Royce, which is committed to net zero greenhouse gas emissions associated with its operations and facilities by 2030.
U.K. pharmaceutical brand AstraZeneca has also committed to achieving zero carbon emissions by 2025 and becoming carbon negative across its value chain by 2030.
Not mandatory in The U.S., but consumers expect brands to incorporate CSR.
From how we grow our food and how we deal with the climate crisis to how we treat our labour force, consumers in the U.S. are increasingly demanding accountability from corporations and organisations.
While CSR is not required by U.S. statute or regulations, it is somewhat soft law as consumers demand social responsibility from the brands they use.
In recent years, there has been a growth in CSR initiatives in the U.S., and major corporations have made massive strides in improving their environmental disclosure through annual sustainability reports.
Driven by its mission, Tom shoes is top-of-the-mind for social responsibility in the U.S.
Toms shoes are likely the first brand that comes to mind when discussing corporate social responsibility. And for good reason —the brand's CSR initiative is intertwined with its mission statement.
In 2006, TOMS launched with the mission "to match every pair of shoes purchased with a pair of new shoes for a child in need." During its first year, TOMS sold 10,000 pairs of shoes, and today, it has partnered with social organisations in more than 50 countries worldwide.
The company's social efforts focus on improving environmental and social issues and are seen globally in every aspect of its operations. The brand is an excellent example of authentic social responsibility.
CSR focuses on labour welfare and environmental consciousness in Indonesia.
Indonesian company law states that "companies with an impact on natural resources must implement CSR, and the same must be budgeted as a cost."
Recently, issues concerning worker abuse, severe climate, and environmental concerns have heightened interest in CSR.
For example, Indonesia Eximbank's Corporate Social Responsibility (CSR) encompasses four areas: environmental responsibility, responsibility towards social and community development, labour and workplace health and safety responsibilities, and responsibility to their customers.
CSR is a complementary approach to doing business in Singapore
Singapore is among the world's fastest-growing economies and is in tune with the sustainability trend.
The climate crisis and societal issues have propelled social responsibility and sustainable business practices to the forefront. A growing population demanding brand corporate responsibility has turned "doing good" into a winning business strategy.
In Singapore, most CSR initiatives are handled by the state in partnership with employers and labour unions, making the government a key driver of CSR in the island state.
The Singaporean code of governance urges domestic companies to follow high standards, and while the code is not mandatory, listed companies are required to disclose their corporate governance practices and explain any deviations from the code in their annual reports.
In Singapore, Yakult, a probiotic beverage brand, stopped using plastic straws in its efforts to be environmentally conscious.
Additionally, Yakult has partnered with many non-profit organisations in the health arena, sponsoring public projects and health-related events in Singapore.
CSR is part and parcel of doing business in Thailand
The fundamental concepts of the Thai way of life and religious beliefs are centred around doing good deeds for others without any selfish motives. This thought process has seeped into business life, and Thai businesses accept their social responsibility.
During the 1997-1998 financial crisis in Thailand, His Majesty King Bhumiphol Adulyadej recommended the "Sufficiency Economy" philosophy to guide the Thai people towards a balanced way of life.
Wonderland products, a manufacturer of wooden toys in Thailand, enforces CSR initiatives internally by ensuring the quality of life and humane labour practices and externally by supporting environmental protection. Its plants reuse and recycle waste for environmental reasons.
What the world can learn from India about CSR implementation
Corporate social responsibility is a practice in which businesses voluntarily contribute positively to social and environmental projects. However, in the Indian context, the phrase takes on a different meaning.
While organisations voluntarily participate in CSR in the rest of the world, it is not the case in India. As the world's fastest-growing economy, India requires companies to have a CSR policy.
In 2014, with the implementation of the new company law on April 1, India became the only country in the world with legislated corporate social responsibility (CSR) and a spending threshold of up to INR 15,000 crore (USD 2.5 billion).
The new law mandates that "all companies, including foreign firms, with a minimum net worth of Rs 500 crore, turnover of Rs. 1,000 crores, and net profit of at least Rs 5 crore, spend at least two percent of their profit on CSR."
In India, CSR is approached with a stringency not found anywhere else in the world.
The law requires three Board directors to form a CSR committee to enforce the organisation's CSR policy. The law also dictates that the CSR policy be elaborate and the money spent audited. Organisations must also detail their CSR policy in their annual reports and websites.
For example, Coca-Cola's 2015 "Support My School" campaign was one of India's most extensive CSR campaigns ever undertaken. The viral campaign earned Coca-Cola media exposure to an extent even the most planned marketing campaigns cannot replicate.
It is well established worldwide that businesses cannot progress at the cost of society or the environment. Most nations are on board with Corporate Social Responsibility initiatives that are good for the employees, consumers, businesses, and society. Brands are integrating societal and environmental goals into their operations to help reduce waste, enhance reputation and identity, attract top talent, and increase their bottom line.
For international brands entering new markets, CSR provides a remarkable branding opportunity and helps them build their reputation locally as socially responsible brands.