Market research would be a lot easier to pull off if we all lived in a homogenous society. Things would be simpler if we were all hailed from the same background, with the same cultural, ethnic, religious, and social touchstones.
Of course, that's not the case in most parts of the world.
Attempting a "one-size-fits-all" approach to market research means the effort is likely doomed from the start. As demographics continue to change around the world, researchers must better grasp the diverse needs and circumstances of their target audiences. If your research project lacks diversity, it will fall short of being comprehensive and inclusive.
To demonstrate the importance of diversity in market research, consider these statistics compiled by Nexus A.I.:
Almost 60% of consumers have stopped supporting a brand because of a lack of LGBTQ+ representation in ads.
More than 40% of Americans would like to see more racial diversity in advertising.
Almost 40% of consumers say they are more inclined to trust brands that display diversity in their advertising efforts.
More than 80% of consumers state that visible LGBTQ+ representation is proof a business seeks to offer products and services for all types of consumers.
These statistics demonstrate that it's ineffective to look at all consumers in the same light. Brands committed to diversity in marketing are likely to see a more significant ROI for their efforts than competitors who aren't engaged in inclusive research.
Problems Arising from a Lack of Diversity in Research
If the projected cost and use of resources lead some businesses to avoid diversity research altogether, inevitable consequences may follow.
For one thing, there's no benefit in becoming known as a brand that doesn't value diversity. Market research that doesn't tap into diverse perspectives means a brand can easily stumble with broad-based marketing campaigns that inadvertently offend a particular group of people.
And what about unforeseen situations where a crisis brings media attention to the brand, exposing a widespread lack of diverse perspectives within the organisation? The public relations fallout in such cases can be devastating.
As we have noted before, "Only by rooting out the nuances of different geographical areas, cultures, and consumers can you get an accurate picture of what people value and whether your products and services might succeed."
"Diversity marketing is accepting the reality that consumer bases are no longer as homogenous as they once seemed," notes Business.com. When consumers seek out brands that resonate with them, "brands that are slow to adapt their marketing to this reality can seem out of touch and dated."
Get regular insights
Keep up to date with the latest insights from our research as well as all our company news in our free monthly newsletter.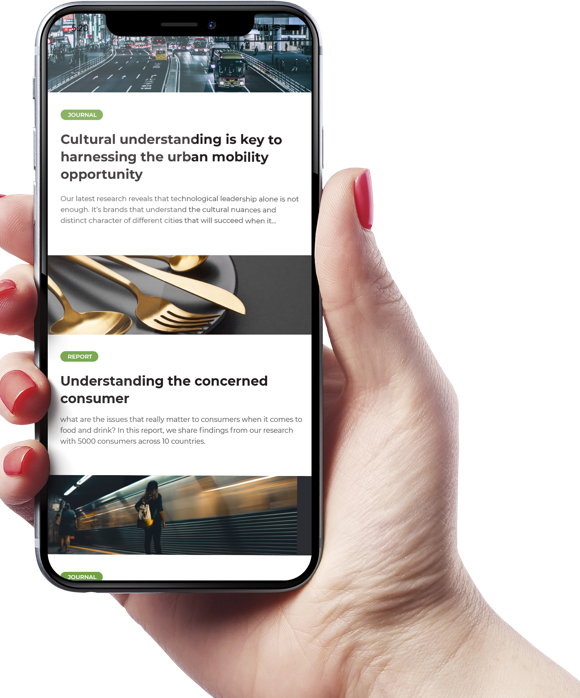 What "Diversity" Means
What exactly is meant by "diversity"? Generally speaking, this involves assessing factors such as age, ethnicity, gender preferences, disabilities, and religious affiliation.
Diversity in marketing and research "doesn't necessarily mean trying to cater to every single possible demographic," notes Stackla, a visual content engine. Instead, it means "knowing who is drawn to your brand and making sure those groups are represented" in marketing and market research efforts.
It's also worth looking at the term "culture" in this context. Psychologists define culture as referring to "a set of ideas and beliefs which give people a sense of shared history," says Psychologist World. Culture is found "in our language, art, daily routines, religion and sense of morality … and is passed down from generation to generation."
There are many tangible benefits resulting from market research that emphasizes diversity. These include:
Making sure a brand identifies all possible demographics, ranging from age and gender to cultural and socioeconomic backgrounds.
Enabling brands to align diversity-based marketing efforts and a brand's broader strategy.
Boosting awareness among diverse communities of a brand's commitment to reaching out.
Reducing the likelihood of bad will and bad press around a lack of understanding of the needs of varied target audiences.
When armed with the correct data, marketing and research teams can unveil new marketing campaigns or product launches with confidence, knowing the right message is delivered appropriately to a broad range of consumers.
Perhaps just as importantly, diversity in market research ensures different voices are represented and heard, and differing perspectives are respected. This can make all the difference between brands poised to grow (based on what they have learned about diverse sets of consumers) and brands that eschew this approach.
Diversity in Research Methodologies
Situations may vary, but in general, research methodologies translate into special consideration given to how to assemble a focus group that represents a truly diverse audience. Methods can also involve selecting a focus group moderator from a similar background to participants to help participants in the focus group feel comfortable about expressing their opinions.
It's also customary to undertake diverse market research early, well ahead of unveiling a new campaign or product launch. Data gained through these efforts bring a higher degree of credibility to any sales or marketing campaigns that follow.
The same "diversity requirements" apply to others participating in market research. Look at the individuals who screen potential focus group participants. Do they represent a broad range of people with different backgrounds? It's also a good idea to review the wording of the proposed survey to make sure no offensive cultural elements are featured.
Other market research factors to keep in mind:
Be realistic about the challenges involved. It's impractical—and generally far too expensive—to move forward without applying any limits to the scope of the research. While it's vital to understand which markets to investigate, a sharper focus on diversity can help estimate potential costs and the availability of funds and resources.
Look at previous research activities undertaken by the organisation. Do these documented efforts reflect a diverse range of opinions, or are certain cultural "blind spots" obvious? 
Throw out cultural, racial, religious, and gender biases. Assuming that researchers know what's best for communities other than their own is probably the biggest mistake a brand can make.
Language plays a key role. Whether the activity is moderating a focus group or drawing up a survey for participants, language must be considered. Tip: Relying on machine translation services like Google Translate is not the most effective approach. As we have noted before, "Machine translation is slowly improving in quality, but it lacks subtlety, it struggles with idioms, and it misses the emotional salience that's important to be qualitative and even quantitative research."
By incorporating these and similar methodologies, brands gain insights into customer behaviours that help them design the most effective marketing strategies and campaigns.
Enlist the Skills and Knowledge of a Research Partner
By now, it's clear that market research must operate on the principle that every customer group is different. A skilled market research firm can assist brands by developing a tailored approach that works for the right target audience.
Drawing upon a toolkit of qualitative and quantitative methodologies, professional market researchers can:
Help identify the right research objectives for a brand, whether those entail understanding how a product is used in the home via an online community or exploring how consumers perceive a brand through telephone depth interviews.
Embed a rich understanding of diverse communities across the organisation, facilitating quicker and more customer-centric decision-making.
Enable brands to avoid mistakes arising from a lack of understanding about diversity in research.
Market research agencies also explore the broader market dynamics, identifying trends and anticipating a target audience's changing needs. This strategy often leads to a competitive advantage through more informed customer knowledge and exciting new marketing messages.
Insights gained through diversity in research can result in fresh ways of thinking about a product or service—how they are used and valued by different communities. The broader a business's understanding of those differences, the better equipped it is to develop fresh ways of thinking about potential new markets. The result? A win-win for everyone involved.