The market research industry in India is thriving, but it is not without its' own challenges and complexities.
Size of the Market Research industry in India
According to Statista, the size of the market research industry globally is around US$74 billion, with more than half (US$47 billion) coming from within the U.S. At roughly Rs.1500 crore or US$15 billion (2017-18), the Market Research industry in India may be smaller in comparison. Still, it is the fastest-growing market globally, growing by an average of 10 per cent per year, compared to the industry's global growth of just over 2 per cent in recent years. Most of India's market research comes from overseas brands.
What makes India a favourable outsourcing destination for Market Research firms?
The overseas demand is mainly due to the enormous cost advantages of conducting market research in India. The processing of data is about 50% cheaper in India than in developed nations. Therefore, the outsourcing business is doubling in value every year.
The rising middle class comprises young people who are very familiar with U.S. brands. India has the second-largest population of English speakers globally, coupled with a relatively stable political backdrop. These factors make India an attractive country for international companies.
India has also developed a pool of trained market research professionals who can provide companies with superior study methodologies, data processing, analysis, and reporting, making India an attractive outsourcing destination.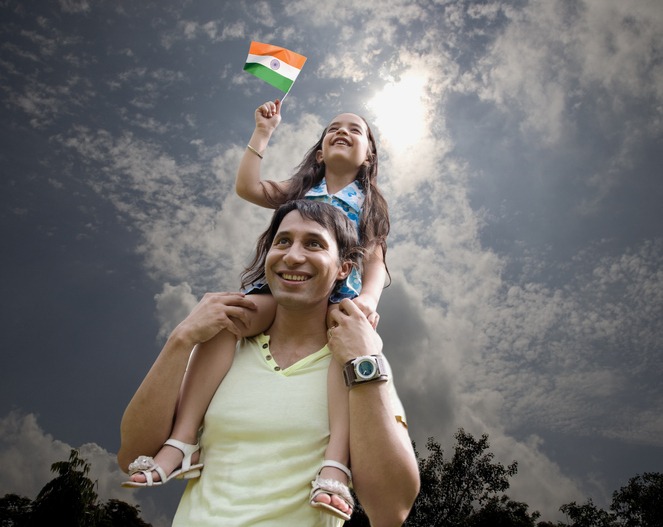 What are the high growth sectors in Market Research in India?
India is evolving into a 'Service Economy' with telecom, retail, and financial services as the high growth market research sectors. Marketing research in India has been focused more on fast-moving consumer goods (FMCG). Besides these, India's most significant growth area for the market research industry is the media measurement business, followed by the auto, telecom, healthcare sectors, durable goods industries, and the public sector. Market research is mainly focused on customer insights and satisfaction in all industry sectors.
Get regular insights
Keep up to date with the latest insights from our research as well as all our company news in our free monthly newsletter.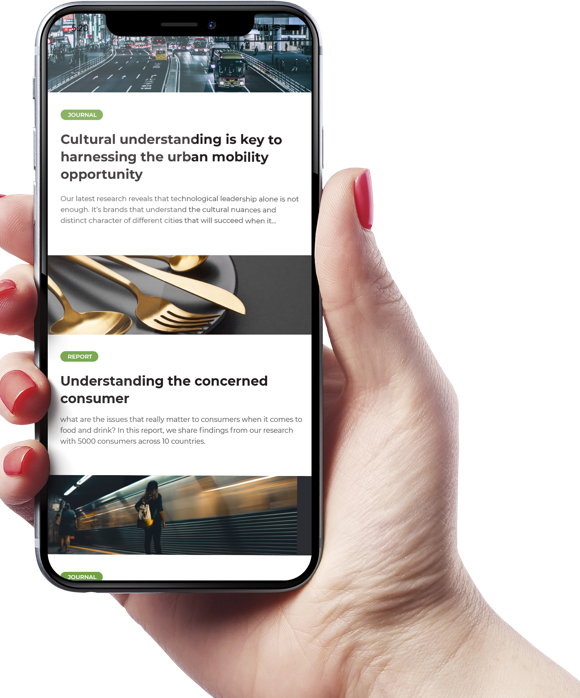 What are the challenges of conducting Market Research in India?
India faces unique, complex challenges because it can be viewed more as a continent than a country. This is because of many diverse cultures, customs, behaviour, languages, and even regional dialects.
In India, one size does not fit all. Researchers need to understand the cultural nuances peculiar to different parts of the country when designing surveys and studies and selecting local markets.
To obtain data for nationwide studies, market research firms in India have to target multiple cities, each with its language and cultural nuances. While Indian market researchers understand and know how to work within the complexities, it becomes challenging to warrant the high costs of conducting national studies to clients.
On the plus side, this has helped Indian researchers attain higher standards of conducting studies. However, it is also true that it is difficult to attract high-quality research talent in India due to relatively lower salaries. While Indian companies understand the importance of Market Research and use it effectively, they are amongst the most demanding but lowest paying countries for market research.
One of the biggest challenges is the size of the country. In the past, with fewer households having access to phones, it was challenging to conduct market research. In 1997, less than one percent of the population had access to a telephone, and with low literacy rates, telephone and mail surveys were non-existent. However, in recent years, technology has lifted many barriers to market research in India.
India's digital journey has been remarkable. The number of internet users grew from 0.62 million in 2010 to 843.06 million in 2021 (the second-largest in the world). Estimates suggest that this figure would reach over 1.5 billion by 2040, and Smartphone usage far surpasses desktop and laptop usage. Today, smartphones are present in 84% of households. (Source: Statista)
These developments are a massive advantage in a country the size of India because the cost savings from using the internet or phone over face-to-face interactions are enormous. The rise in social media usage has also immensely helped the growth of market research in India.
Face-to-face research was dominant before the pandemic; however, the first wave of COVID-19 pandemic and the lockdown helped speed up digitization, making it easier to use technology and social media for research studies.
What is the state of market research in Rural India?
Nearly 70% of India's population lives in rural areas, and the rural market has been growing five times as much as the urban market. However, doing market research in the rural areas of India remains cost-prohibitive due to the size of the country and its hugely diverse population. Additionally, largely rural population groups have not seen the technological breakthroughs and are beyond reach in many ways.
During the pandemic, there has been an upsurge in digitizing rural India. The government has been pushing the adoption of digital technology in rural areas for many years now, but during the lockdown, it gained momentum.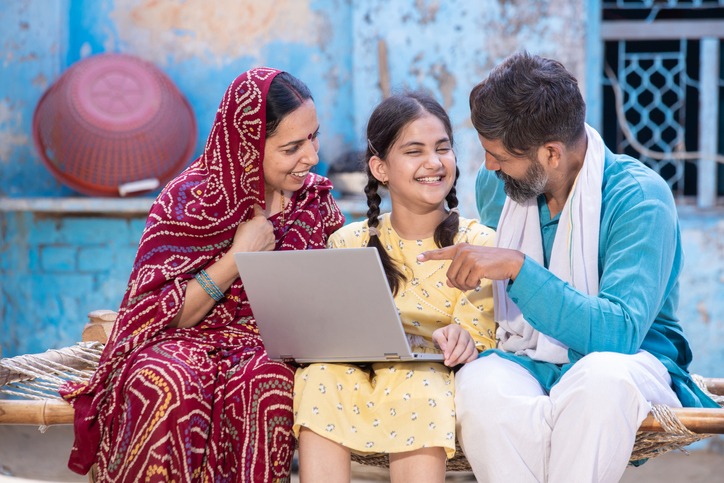 During the first pandemic wave, many jobless migrant workers had to go back to their villages from the cities, which triggered a rise in rural digitization.
Still, market research firms face many challenges when it comes to the evolving, post-pandemic rural population. Furthermore, the complexities of hyper localization in languages, dialects, and traditions are even more pronounced in rural areas than urban centres.
How did the sudden spike in mobile internet penetration further help the growth of the market research industry in India?
The availability of cheap smartphones in India since 2010 laid the foundation for digital literacy and adoption. Furthermore, the Indian government understood the importance of investments in its telecommunications sector and further deregulated the industry.
In 2016, Reliance Jio disrupted the Indian telecommunications market by offering cheap 4G, high-speed data plans with free voice calling. This competitive data pricing pushed other telecom providers to drive down their pricing and led to a cumulative growth in affordable mobile internet accessibility amongst the Indian masses.
What challenges do Indian Market Research companies (in particular) face?
In India, market research firms deal with the most demanding but lowest paying clients in the industry. This makes it very difficult to attract top talent of market research professionals as the salaries are relatively lower. Industry attrition in Indian market research firms is high at about 30%, and people leave due to low salaries.
The Future of Market Research In India
The growth of Market Research in India is clearly on the rise and shows no signs of stopping, despite the challenges. The market research industry in India is over three decades old. In recent years, there has been a rapid rise in the number of Indian Market Research firms and the interest of U.S. and European firms in outsourcing market research work to India. Companies in developed nations have cost-savings of 40-60% when they outsource market research to India.
Telecommunication disruptions, technological developments, the rising middle class, a young country familiar with International brands, and lower research costs in India have led to a growth in the market research industry.
Market research is critical to building a robust business plan, and while many companies understand this, it is costly and time-consuming to undertake market research. Market research firms are more pressed than ever to deliver accurate insights and solutions to help companies make the right decisions while keeping turnaround times shorter and costs lower.
Artificial Intelligence (AI), machine learning, and big data are changing how Market Research is carried out.
There are many traditional market research techniques organizations use to learn more about their customers. Traditionally, these include interviews, surveys, focus groups, and market reports, which are costly and time-consuming. The Market Research industry in India now has access to and is adopting new technologies to collect, analyze, and present data faster yet accurately.
Indian market researchers are using social media, advanced analytics, and data collection.
New developments like Artificial Intelligence, machine learning, and 'big data' offer a viable solution. This also means expanding the skill set of the researchers so they can effectively employ these market research methodologies for streamlining and automating data collection and analysis. AI can also scan market data in any language, which can be invaluable in a multilingual country like India.
The rapid rise in the number of Indian Market Research firms and the growing demand from international agencies in outsourcing to India show promising potential for the future growth of Market Research in India.
Although many challenges lay ahead, there will always be a need for high-quality, flexible market researchers. While technology and automation may be invading the market researcher's territory, you still need people to uncover data and insights. The best market research teams of the future will combine techies and problem solvers, who will use technology to streamline and speed up their studies. A good quality, accurate, fast, and lower-cost research workforce will ensure India's future growth as a market research provider to the western world.
With the growing global demand for cost-effective and high-quality market research, the rising trust in Indian researchers, and the value of the Indian market, the future of market research in India looks promising.
Selecting an Indian Market Research Agency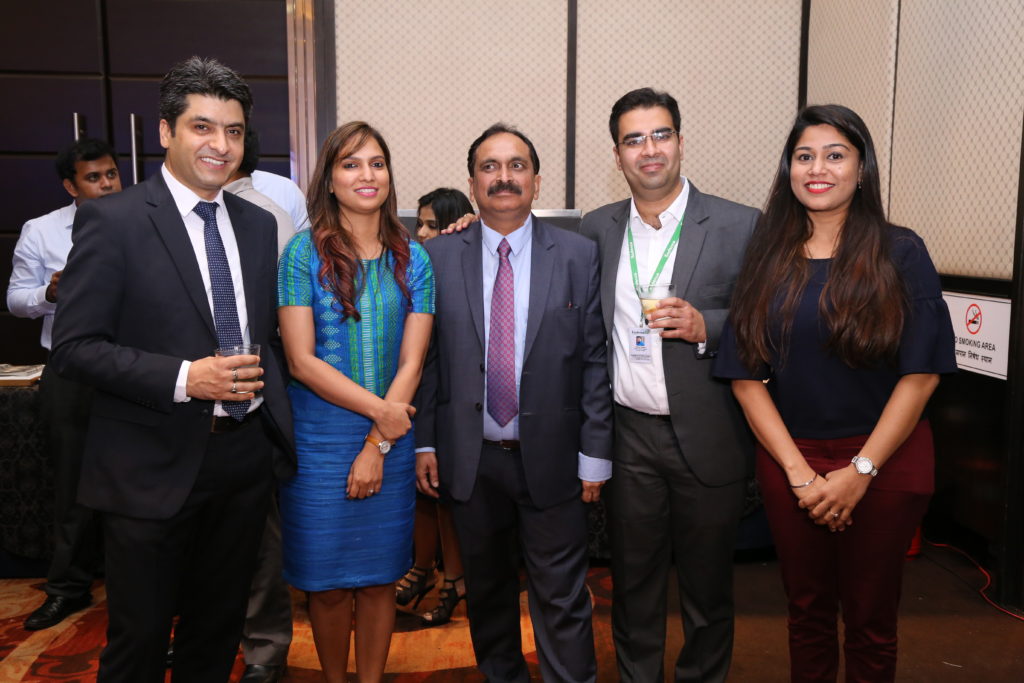 With many providers to choose from, appointing an agency for your next market research project that understands your unique research needs is crucial. If you are looking at conducting in-market research, selecting an agency with national expertise is a must.
At Kadence International, we have offices in 10 countries, including India. Our office in India is recognized as one of the leading market research companies in the country.
With a Head Office in New Delhi, our diverse team has hundreds of years of collective market research expertise and speaks 12 different dialects.
We would welcome the chance to discuss your next market research project. Learn more about our Indian Office here or submit your market research project here.