As Greenbook endeavors to expand its presence within Asia, Kadence International identified with that desire to spread innovative market research practices across the world, for the betterment of the industry. With that in mind, Kadence International stepped up and became Title Sponsor for its third IIeX Conference in Dec 2019.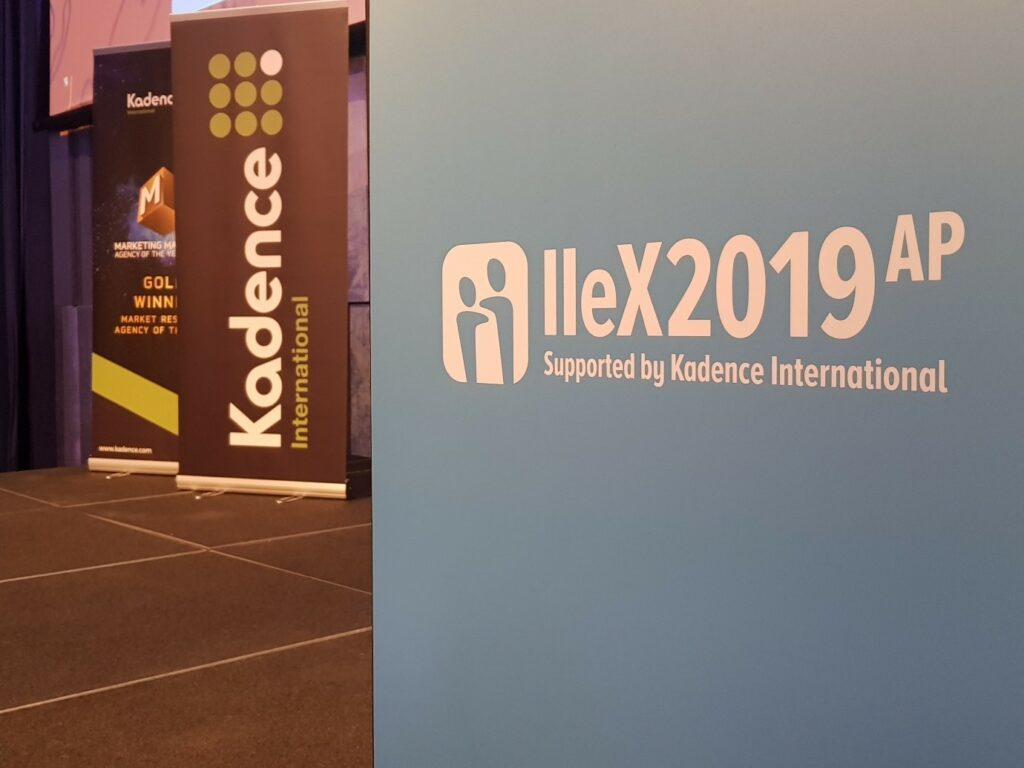 The two-days conference brought together both clients and agencies in Thailand and within the region, and the Kadence booth was at the center of all 'buzzworthy' interactions and conversations, discussing what interesting methodologies are being carried out, and what kinds of possibilities and potential the future can hold, when clients and agencies achieve perfect synergy.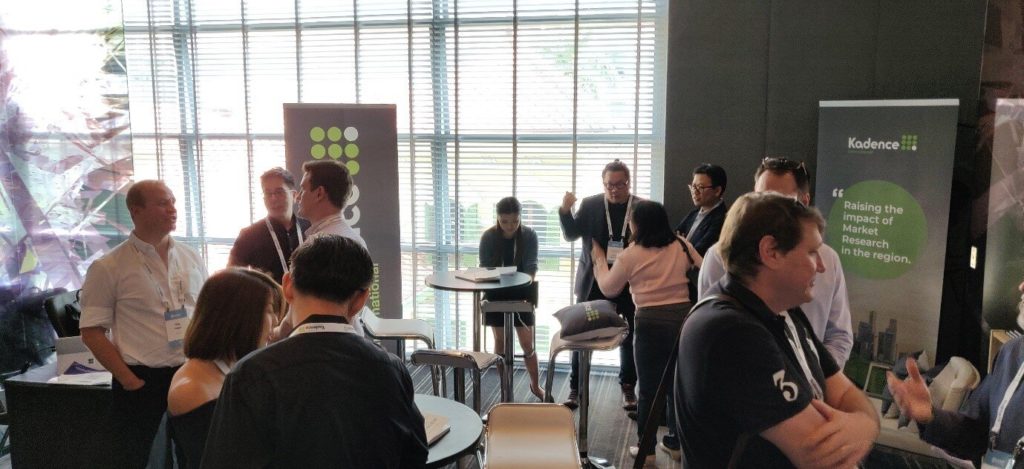 To that point, Kadence's presentation at the conference was great proof of that: it worked with Bloomberg on a project, the first of its kind in Asia, by marrying neuro-centric measures of respondents and traditional quantitative surveys, to understand consumer reactions to the same ads placed on different platforms. Results of the study will be released in the public domain in Q1 2020, but the study proved how traditional research methodologies, in the face of evolving technologies, can still play a complementary role in enhancing outcomes and strengthening gained insights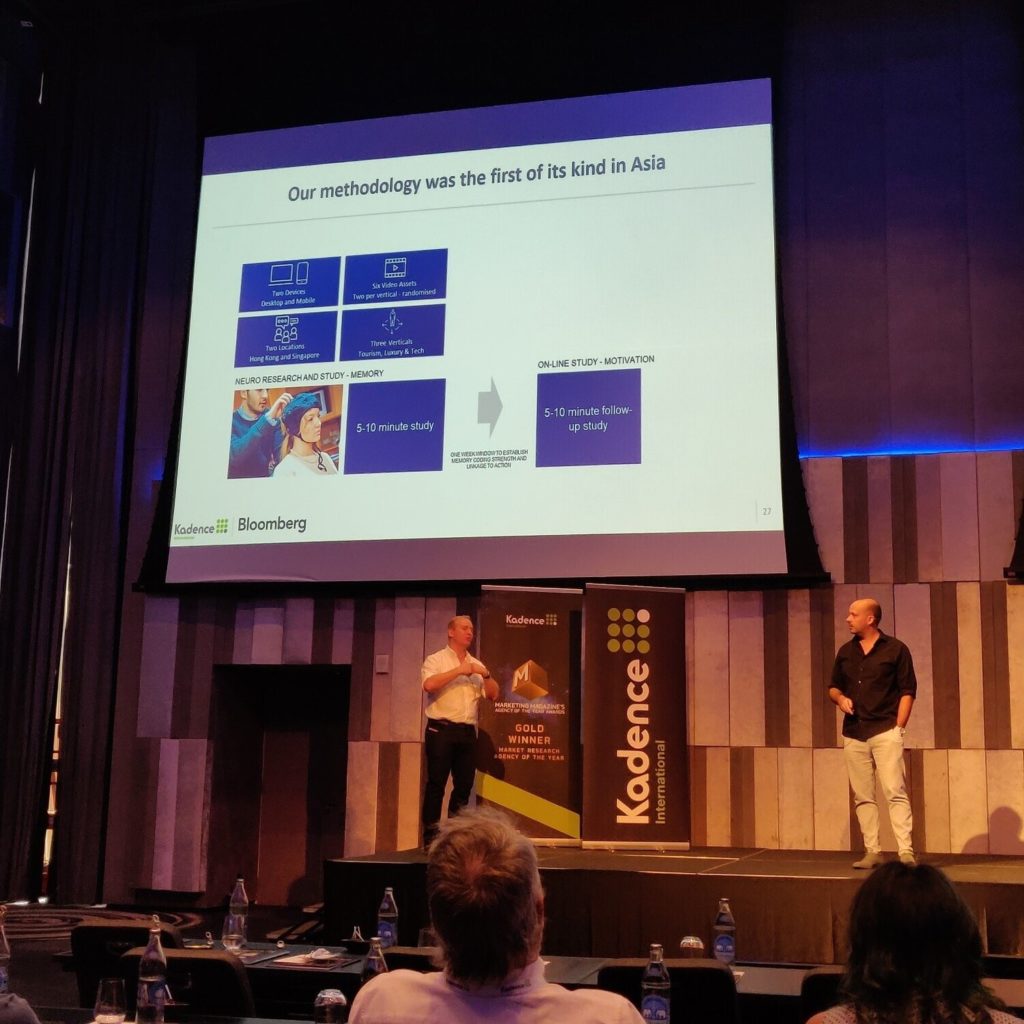 The presentation was part of a larger series of sessions that covered other interesting subject matters: from Google's sharing of what makes a fad a trend (or, when does a 'thing' actually become a THING) and the commercial potential that brands can tap into when thinking about the urban phenomenon of loneliness, to why the over-60-year-olds are brands' best bet for market growth in Asia and how visual communication partially explains chat platform Line's success in Thailand, there were food-for-thought aplenty, and many topics that sparked discussions during lunch and networking breaks
Kadence also noticed 3 phenomena during the conference, which it believes is evidence that a larger trend is taking shape:
Greater willingness to appreciate research from a multitude of angles – Google's own study on the formation of trends highlights how data analytics, however advanced and wide in reach, can only explain part of the story
Greater access to research respondents outside of traditional channels – on top of reaching out to online panels for respondents to complete online surveys, there's increasing experimentation to access data from a brand's own users (e.g. True Mobile in Thailand and its millions of subscribers), or new vendors that are using different platforms to offer agencies that reach (e.g. crowdsourcing, social media, etc.)
Distinction vs. differentiation – precisely because of the plethora of new partners for both agencies and brands to work with (e.g. in the space of accessing respondents for studies), the ones that work well understand the classic marketing notion of 'distinction': what they offer may not be different to their competitors, but they are at least clear about what it is that allows them to stand out from the crowd
Get regular insights
Keep up to date with the latest insights from our research as well as all our company news in our free monthly newsletter.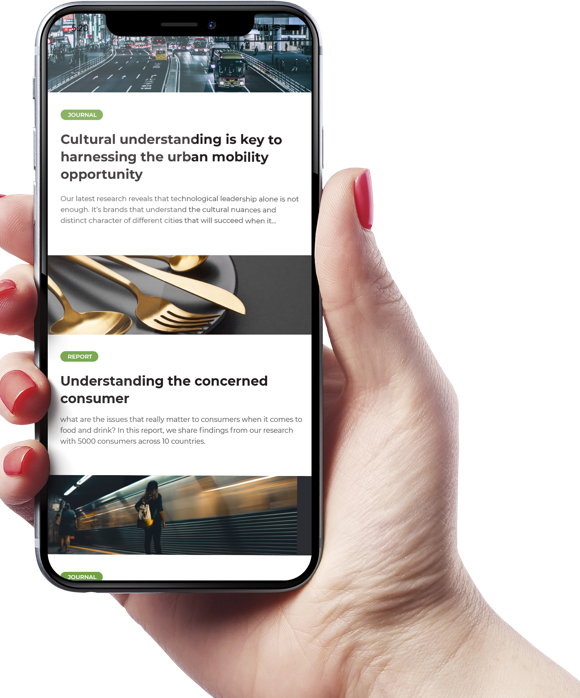 In summary, that larger trend is the notion of 'connections, not alternatives'; this is at the heart of Kadence's strategy for 2020, as it believes in order to raise the impact of research within the region, through meaningful insights and business-relevant recommendations, it will benefit by playing that 'matchmaking' role, working with partners who's business is in making sense of cutting-edge research technologies, and deciphering that to put it together with traditional research, in service of answering clients' strategic questions. Kadence is certain that the industry will certainly benefit from the notion of 'this-AND-that', rather than 'this-OR-that'