Consumer interest in Connected Technology is rising due to the accelerated digital shift to "at-home" trends during the pandemic. With an increasing number of people working, learning, shopping, exercising, and even monitoring their health from the comfort of their homes, the connected technology market is rife with opportunities for brands in a multitude of sectors.
From AI-enabled voice assistants that can be summoned on command to watches that have gone beyond telling time and have converted our wrists into smartphone holders and health monitoring devices, connected technologies are transforming the way we live, work, and play.
Get regular insights
Keep up to date with the latest insights from our research as well as all our company news in our free monthly newsletter.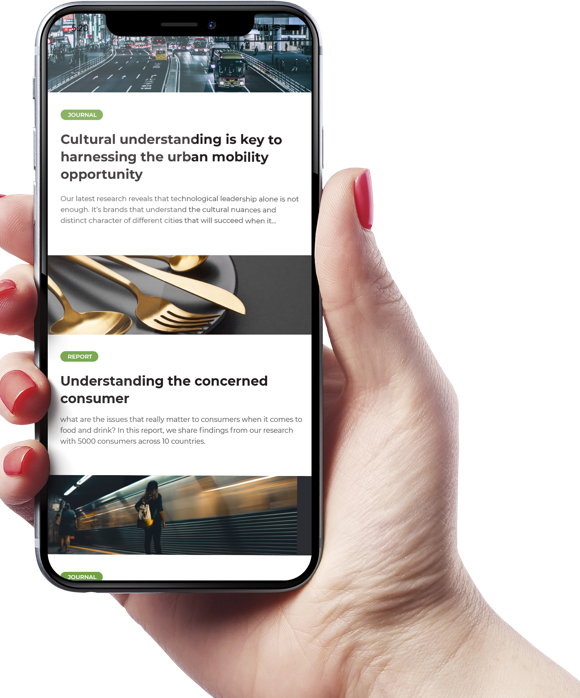 Market research and product testing are paramount for the successful launch of connected technology products.
With an increasing number of consumers and households jumping on the connected technology bandwagon, we are collecting more information and data than ever before, which has positive and negative implications for the market research industry.
Market research companies provide product testing services in various industries as they conduct research studies for a range of products before they are launched and help guide new product development. These companies put the products in the hands of the consumers who will be using the technology. 
Product testing is a research methodology that allows brands to gather quantitative and qualitative information about a user's potential behaviour, reactions, and preferences, like the taste, feel, and smell. For connected technology, often, a prototype is tested in the market before it goes into development.
What is connected technology?
Connected technology is products with built-in or embedded technology comprising sensors and processors to connect with their environment and other products.
Connected technology is tied with the Internet of Things (IoT). Watches are no longer used only to tell time; their function has extended to enable text messaging, phone calls, and fitness monitoring. Our homes are getting smarter; our cars go the extra mile to deliver convenience; our offices thrive remotely using real-life collaboration and project management tools.
Let's look at some of the main areas where connected technology is unfurling, what the future has in store for consumers, and how brands can match this rapid growth.
How are people currently using connected technology?
Connected technology has seamlessly integrated into our daily lives and shows no signs of slowing down, and for good reason. The demand for connected technology that provides convenience, comfort, accessibility, and automation is at a historic high.
To understand the benefits and use of connected tech, let's look at the main areas we use connected technology in our daily lives.
There's no place like a smart home.
Smart homes are redefining our living spaces and becoming more innovative. According to Statista, the global smart home market is worth more than US$126 billion.
Consumers increasingly demand home automation when they purchase a home —and for a good reason. Home automation provides convenience, functionality, security, entertainment, and energy savings. The possibilities are endless.
For instance, lighting control network systems allow you to control the whole home or building remotely by your smartphone. Sensors turn lights on and off as we enter and exit rooms. Automated window treatments allow you to control a room's ambient lighting and other aspects remotely. Smart homes also allow for remote access.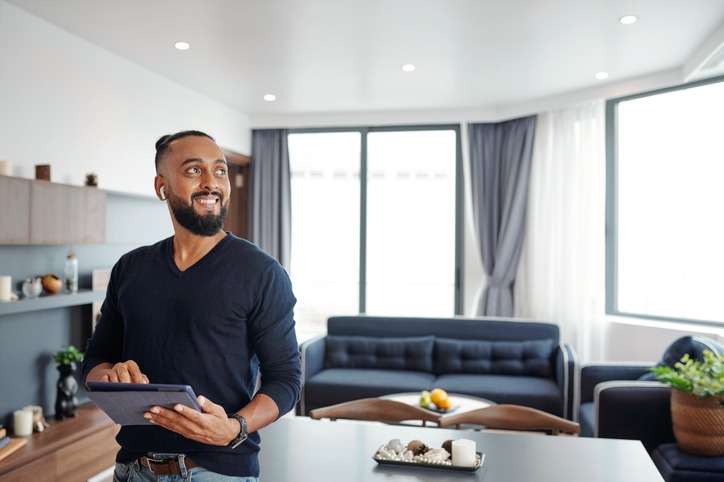 Smart appliances are making life easier for households. Smart Appliances as a segment includes all kinds of connected household appliances. Surveillance cameras and home security systems are getting more advanced. Baby and pet monitors allow people to monitor their babies and pets.
Consumers in Asia adopt devices more quickly than in North America and Europe, and South Korea leads the way with a 27 percent household penetration rate in 2022.
Smart homes are not just nice to have anymore. Homeowners are increasingly expecting smart home features, and builders and technology companies are taking note.
Smart homes are getting smarter and now go beyond just thermostats and light dimmers. Technology is becoming much more affordable and accessible, and some smart homes will make your jaw drop.
Consumers are much savvier and increasingly demand technology built into their homes. Even the lower to mid-range new home buyers expect certain smart home features to be part of the build. Therefore, every construction company needs to include these home features or risk falling behind their competitors.
How does the demand for Smart Homes impact brands in the market?
This new trend has many implications for the market. Builders will need to consider privacy and cybersecurity, adjust agreements, make sure devices can "talk" to each other, and have the ability to offer flexibility as new technologies are added in the future.
With the average household using 25 connected devices, there is considerable pressure to provide a connectivity network far beyond what a regular service provider can deliver.
The pandemic has also created a new generation of germophobes, and KB Homes, a home builder in the U.S., has launched MERV-13-rated air filters in their communities. Compared to lower-rated air filters, these high-grade residential air filters eliminate dust, pollen, mould, and certain bacteria and viruses for improved air quality.
Home appliance brands are not only thinking of innovations but also a way to upgrade features into existing smart products. The CES 2022 show in Las Vegas saw AI-powered laundry machines, hands-free faucets, healthier microwaves, next-level smart blinds, and smart bathing technology.
Connected technology is driving the automobile industry.
Connected technology is designed to connect to a smartphone to do more than play music or route phone calls through the car's speaker. For instance, you can turn a connected vehicle on or off using a smartphone. It can allow the owner to use an app to control the car or share diagnostic data to remind you when an oil change is due, and so on.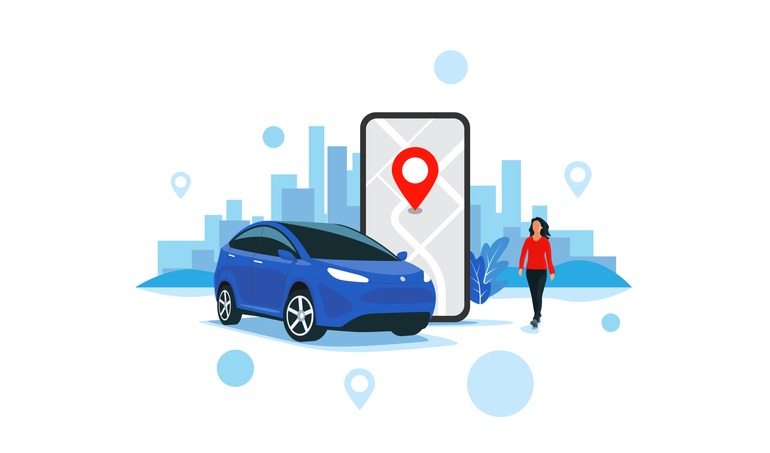 Connected vehicles on the road connect to a network so all types and sizes of cars can "talk" to each other as they share vital information on safety, road conditions, traffic, and mobility.
These are just a few instances that barely scratch the surface of what connected vehicles can do.
A Statista report estimates the size of the global connected car fleet to increase more than threefold in the coming years. In 2021, there were about 84 million connected cars in the United States, and it is projected to exceed 305 million in 2035, making the United States the biggest market for connected vehicles.
Europe currently accounts for around 30 percent of the global connected car fleet. The E.U. is one of the regions with significant potential for connected services.
As of 2019, about half of the motorists in Europe said they were willing to switch car brands to access new connectivity features and services.
For more insights, download our report, "Speed bumps on the Road to Change."
Wearing your heart on your sleeve.
According to 1Mordor's 2020 report: "The connected medical device market is expected to register a CAGR of 18.92% over the forecast period from 2022 to 2027." The same report showed the Asia Pacific as the fastest growing market and North America as the largest market.
Connected tech in healthcare is also referred to as Connected Care. It may be defined as the real-time, electronic communication between a patient and a medical provider, using digital tools such as remote patient monitors, telehealth, wearable technology, secure messaging, and mobile apps, to name a few.

For more insights, download our report, "Health and Wellness Trends."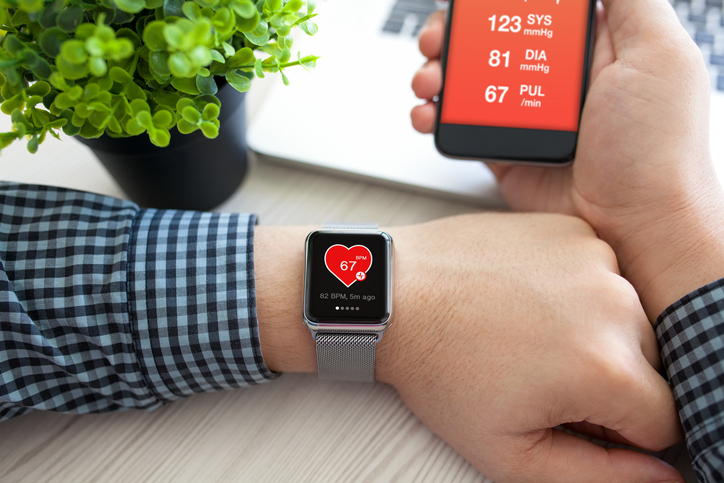 It is estimated that remote monitoring for healthcare could be worth USD 1.1 trillion by 2025.
Wearable technologies hold a significant share of this market, providing real-time data so health care providers can help patients remotely. They provide convenience and cost-effectiveness by reducing multiple visits to the doctor's office. With cardiac-related devices expected to be worth USD 800 billion by 2030, there is a massive opportunity for healthcare brands in the cardiac segment for wearables.
These medical devices can be vulnerable to security breaches, impacting their safety and effectiveness because they are computer systems.
While there are data security risks involved, wearables can detect cardiac arrhythmia conditions causing stroke and allow neurologists to diagnose seizures remotely; the benefits of these products far outweigh any risks.
Connected tech encompasses your fur babies.
The pet humanization trend and growing concern amongst pet owners about the health and safety of their pets continues to drive the pet industry's growth at a CAGR of 6.1 percent. You can now dress your pet in a Banana Republic sweater, insure them with MetLife, and get CBD supplements to calm them down.
This trend is now dovetailing into the pet wearable devices market. According to a recent global market research study, the global market for pet wearables is expected to reach USD 2,5 billion by 2024. Pets can wear these devices to help identify, track, control, and even for medical diagnosis and treatment. Furbo is one such pet wearable in the market that aids anxiety in dogs. A remote pet camera that alerts you when your dog is barking can take dog selfies, and owners can toss treats, all from their smartphones.
Connected technology is reshaping the fitness industry.
One of the first industries impacted adversely by the pandemic was gyms and fitness centres when they were forced to close their doors due to fears of spreading COVID-19. Stuck at home and with more time on hand than ever before, consumers made a beeline for at-home gym equipment. Peloton was at the forefront of this revolution and later bought Lululemon's Mirror.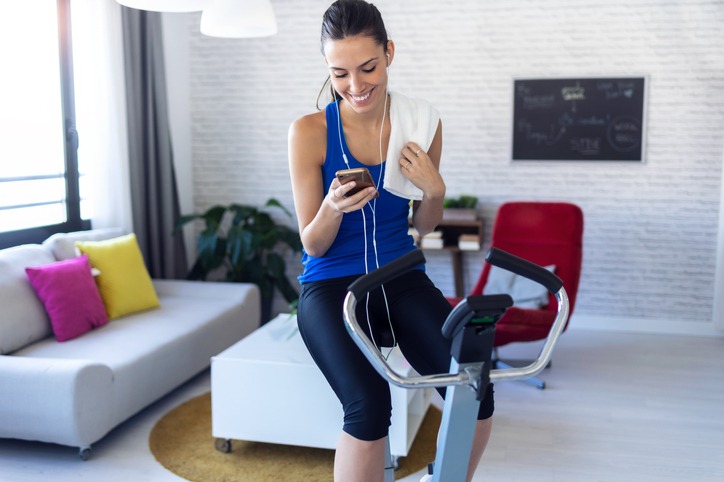 Peloton's stock has reached highs and has plummeted in what seems like a roller coaster ride. When gyms closed during the pandemic, Peloton's stock price and product sales were at an all-time high, increasing more than eightfold from March to December 2020.
An Atlantic article revealed the company had 2.3 million users paying about $40 a month to take classes on its "connected fitness" products by August 2021.
Google trends show a similar picture.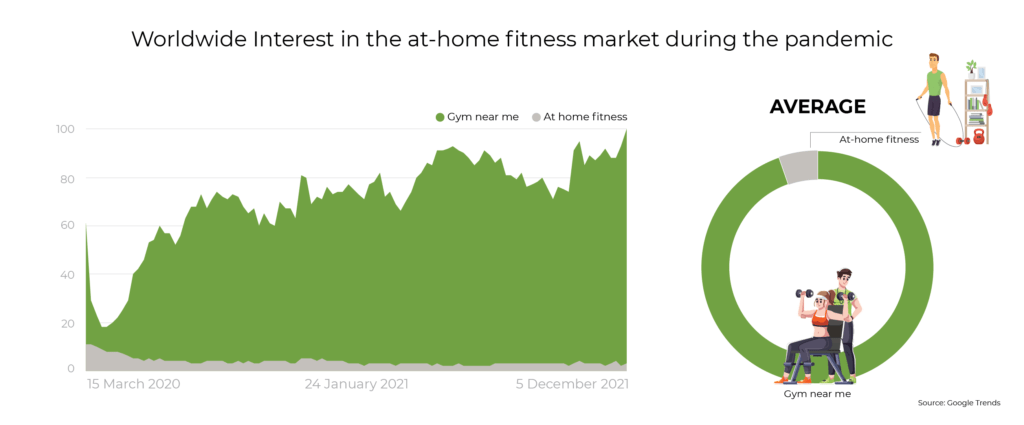 The global home-fitness equipment market will grow to $15.13 billion in 2022 at a compound annual growth rate (CAGR) of 9.6%. The at-home fitness market is expected to reach $21.84 billion by 2026.
What does this mean for fitness brands —both in-person gyms and online fitness platforms?
Brands providing fitness solutions inside and outside the home will need to commit to the new normal and an approach that fits consumers' lifestyles.
Brands that want to become a part of their consumer's fitness regimen will have to consider a hybrid approach. On-site fitness studios and solutions should utilize a more hybrid approach to keep consumers physically and digitally engaged and connected. They can do this by complimenting their in-person services with a mobile application. At the same time, brands with at-home gym equipment and tools should make data security a priority.
The intersection of retail and technology elevates the shopping experience —both in-store and online.
Not all businesses survived the pandemic and the recent, rapid shifts in consumer habits, but the ones that did are thriving. These retailers have been able to master the in-store shopping experience.
Retail technology provides an exciting opportunity to both consumers and retail brands. Connected technology is taking the shopping experience up several notches. While people still shop in these stores, a brand's physical location is considered one of the many channels. Consumers interact with these stores digitally and will come to expect this from every brand.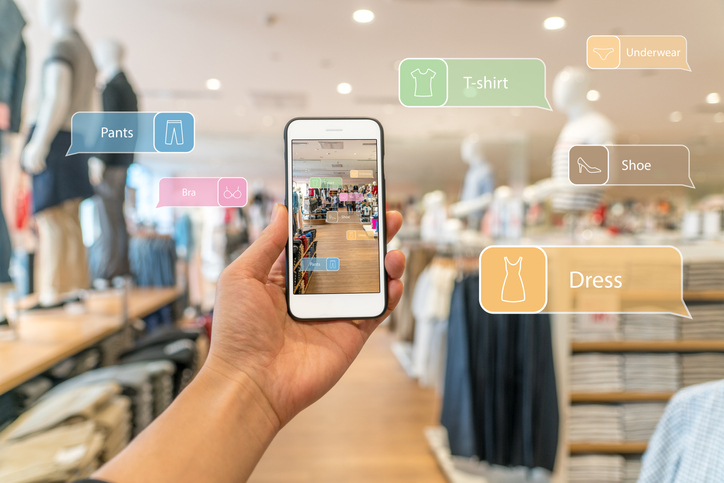 From using virtual mirrors to try on clothes to pointing a piece of furniture on your cell phone and placing it in your home, Augmented Reality (A.R.) is changing how we shop and try products. Car shoppers can go into dealerships and customize cars with different colours or styles using their tablets or phones. They can use A.R. to try sunglasses from the comfort of their home.
Grocery stores may look the same as many years ago, but the experience has completely transformed. The distinction between online and offline has little relevance today in the grocery space. This is because today's consumers do not want their shopping experience to be held back by the limitations of a single touchpoint. Today's connected consumers expect an omnichannel shopping experience, including online ordering, curbside pickup, delivery, self-checkout, scan-and-go, and contactless payment options.
Supermarket brands need to have an omnichannel approach to meet customer expectations, including convenience, speed, and efficiency. For instance, while a customer is exploring store aisles physically, they should have the option to interact with the store digitally and even complete the transaction using the store's mobile app.
Consumers' data is recorded and stored to provide a personalized experience with product recommendations and deals. When consumers create an online account, their purchasing habits are used to tailor relevant deals, ads, and offers. In the absence of an online account, consumer data is tied to a loyalty card.
Technology also allows retailers to alert customers when stocks of the items they regularly purchase are low or when an item is back in stock. Alexa, Amazon's voice assistant, will notify you based on your ordering history if you are running low on a particular product, tell you how much it is, and ask you if you would like it added to your cart.
Grocery delivery services became popular during the pandemic. Now that we can go back to a physical store, many consumers have become accustomed to using delivery apps like Instacart for their convenience, speed, and seamless service. You can also watch your groceries transported to your doorstep with the app's live map view.
Sustainability is also coming into the picture with an increasing number of younger generations that prefer buying from eco-friendly companies. Zero, a Los Angeles-based startup, is an example of an eco-friendly brand that delivers groceries in sustainable packaging.
The future of retail is hybrid with an Omni-channel approach and connected experiences across touch-points.
As customers jump across several channels when they shop, retailers need to engage with where their customers are via digital channels.
Leveraging shopping behaviours, personalisation, user experience (UX), and integration will be critical for retail success. This will help retailers engage with their customers at various touchpoints —physical stores, sites, apps, and significantly improve the shopping experience.
Retailers also need to factor in social media networks, messaging apps, voice assistants, mobile devices, and other new channels to capture their customers' attention and engage with them. Consumers expect incredibly personalized and relevant content.
Challenges in the connected technology space and how brands can use these as opportunities to grow
During the pandemic, the older, less tech-savvy generations also adapted to connected technology and enjoyed the benefits of staying connected with friends and family. Brands should no longer ignore this segment's needs and may need to provide more in-depth onboarding help and tech support.
Now that people are back to in-person, they will continue using these devices and technologies in and out of the home, in the new normal. There will be a need for interconnectivity across the house, car, and mobile devices will be critical moving forward.
The industry faces many challenges, including data security, privacy concerns, continuous innovation and iteration, a massive load on the network and wifi issues, theft, loss, and damage.
Here are ways in which brands can overcome such challenges:
Provide extended warranty
Put customers first
Provide multiple customer-service options
Insurance against theft, loss, and damage
Provide on-demand tech support
Help with digital identity protection
Allow trade-in offers to swap your old device for a new one at a discount
Continuously upgrade technology
What does the future hold for connected technology?
In a digital-first world, physical fitness studios and stores are still appealing. Physical stores that embraced this reality are thriving. They have gone above and beyond to offer a hybrid approach and have elevated the in-store experience. There is also a preference for in-store shopping in older generations versus younger ones.
The pandemic played a massive role in speeding up the adoption of digital-first behaviors. Now that we know consumers expect a hybrid world where digital meets offline, brands can play a role in pushing innovation and further improving customer experiences across touchpoints and channels. With a goldmine of integrated customer data, they can offer a personalized and relevant experience in a hyper-connected consumer world.
How market research can aid brands in the connected technology space
For brands aiming to disrupt the market with the next "new" thing in connected technology, it is vital to know how consumers will respond to it before going to market. Market research can provide the valuable data, and insights brands need to take action.
Brands have several critical decisions regarding target markets and audiences, price, distribution channels, promotion, and product features. How can brands bring new product lines to market without proper knowledge? The good news is market research provides unique methodologies tailor-made to capture purposeful information to inform those decisions.
Market research allows brands to collect relevant information about market needs and customer preferences, impacting every aspect of the business, product, and brand. Backed by this information, brands understand the choices and behaviors of their potential customers. Therefore, their products can meet their customers' needs and reduce the risk of an experience gap between the company and its products or services. The experience gap is essentially the gap between what the customers expect/ want and what the companies give them.
Market research is used for product testing and development. Effective market research uses a diverse population to test a given product and ensures it works for everyone in the target market. Brands also use market research for brand name testing, concept testing, messaging and campaign testing, branding, and logo testing, and pricing testing, to name a few.
For brands in the connected technology space that are often under high pressure to quickly produce and iterate high-quality products with an enhanced customer experience in a competitive market, the importance of market research cannot be overstated.
Brands in connected technology need to utilize a comprehensive testing strategy beyond traditional product and messaging testing. Market research can study the preferences and User Experience (UX) throughout all touchpoints within the customer journey.
For instance, connected technology brands can use market research to ensure customers are surveyed on current technologies and UX and online shopping cart abandonment. Likewise, the data from connected tech can (with permission) provide a goldmine of information about specific market segments, which can inform better decisions based on hard facts rather than gut feelings or assumptions.
For smart product companies, it is also essential to make sure all their products connect seamlessly to make their customers' lives easier and more comfortable. Therefore, market research is utilized to make sure the product works and connects with other smart products to enhance the customer's life.
Connected technology became popular before the pandemic. The pandemic only accelerated its adoption. The rise of connected consumers across the globe has led to connected technology trends across industries. As brands navigate the challenges of wifi capabilities and data privacy, they are continually innovating and iterating smart, connected products that are relevant and user-friendly.
We don't need a crystal ball to make this prediction: the future belongs to a connected world.
Learn more about how Kadence International's Marketing Research is driving growth for leading technology companies here.