Free report
Speed Bumps on the road to change
.
Global Automotive Trends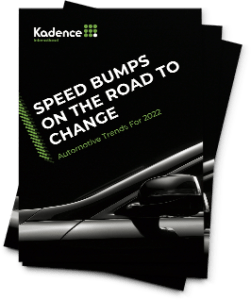 The automotive industry has been ripe for disruption for years. The pandemic has been the seismic shift needed to influence consumer preferences, and the manufacturers are ready to take advantage.
To help brands navigate the shifts, we've developed a new report exploring 5 key trends that will influence automotive purchases.
Explore the trends
How does automotive recover post COVID?
The impact of AI and connected vehicles
The EV revolution
Generational perception changes