Product managers and designers frequently get requests to design new products and add new features to existing products, making it difficult to determine which ideas to invest in for the best outcome.
This is where concept testing comes into play.
Concept testing ideas and even features for existing products before moving into implementation and design is the best way to approach a customer-centric product development process.
What is concept testing?
Concept testing is a market research method to get user feedback before bringing a new product or feature to the market. It often allows users to provide their input on potential solutions. When end users are involved in the initial product development and design phase, it takes the guesswork out of what consumers want and allows them to shape the idea before it is launched in the marketplace.
It involves putting the idea in front of real consumers and asking them to assess the product's value in multiple areas.
Whether the goal is to bring a new concept or product into the market, update an existing product, or change pricing or messaging, input from real customers translates into informed decision-making. This allows brands to save time, money, and resources while preventing financial losses due to failed products and also helps protect the brand and customer relationships.
In today's highly competitive business environment, brands need to employ a customer-centric approach, and all decision-making should start and end with the consumers' interests and preferences in mind.
Get regular insights
Keep up to date with the latest insights from our research as well as all our company news in our free monthly newsletter.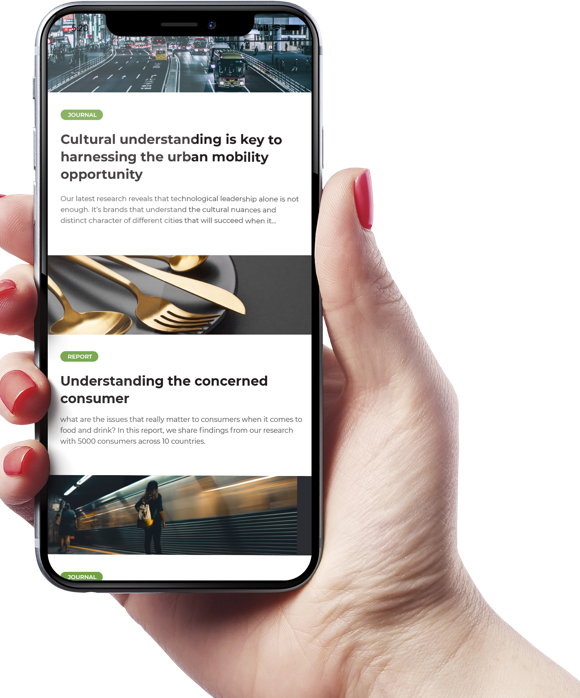 The value of concept testing
According to studies, more than 25 percent of total revenue and profits come from launching new products, which is true across industries and product categories.
With concept testing, brands can validate an idea or vision before investing valuable resources into building something that may not resonate with its users. It also helps brands identify potential challenges in executing the idea. Concept testing precedes usability testing, which must be conducted once the refined design prototype or wireframe becomes available. Product testing is crucial and happens after the final product is ready for launch to get first-hand information on how consumers will respond to the final product.
Launching a product or service is a massive undertaking, even for larger organizations. Research shows only 55 percent of all product launches occur on schedule, and 45 percent are delayed by at least one month.
Therefore, brands must ensure the product resonates with the end user before launching it. Concept testing helps confirm that your assumptions around a solution or idea are correct.
Concept testing comes after the ideation phase and is a way of testing ideas that have been developed to an extent but need further refinement and provides a more detailed understanding of the needs of your potential customers.
Concept testing may also be used to design a complete User Experience (UX). According to studies, every USD 1 invested in User Experience (UX) design results in a USD 100 return. Providing consumers with a seamless UX is crucial for brands to stay competitive in today's volatile market conditions.
Concept testing should be considered an unobstructed learning process where brands open the concept up to end users to discover their perceptions —without any predefined parameters.
Benefits of concept testing
Concept testing minimises risk and is easy to set up.
Concept testing allows brands to test and understand how real consumers will feel about the product before investing time, money, effort, and resources into it, minimising the risk of product failure. 
Concept testing can help you optimise the concept before the launch.
Concept testing can provide more information regarding the potential roadblocks to implementation, consumer perceptions, price perceptions, competition, and how the new concept fits into the brand.
It also allows brands to test multiple solutions or concepts to arrive at the best one and helps provide some information on potential market demand.
Research helps forge strong brands.
Concept testing is a great way to show consumers and investors that your brand believes in constant innovation, has a customer-centric approach, and is transparent. This helps boost loyalty and enhance brand value and equity.
Concept testing prevents costly mistakes.
Even some of the biggest brands, like Google and Coca-Cola, are not immune to making mistakes due to false assumptions about what consumers want (or do not want).
In 2012, Google first announced Google Glass —an eyeglasses-shaped head-mounted display with smartphone functionality. It was based on the premise that "technology should work for you —to be there when you need it and get out of your way when you don't." The brand wrongly assumed what consumers wanted from technology. In 2015, the company discontinued the product due to low market demand.
Coca-Cola is another great example illustrating the importance of concept testing. When Coca-Cola's flagship cola drink started losing market share to Pepsi, it changed its drink formula for the first time in 99 years. It introduced New Coke, which failed miserably. The brand reintroduced its older recipe and rebranded it as Coca-Cola Classic.
Similarly, in 1990, US-based beer Coors introduced Coors Rocky Mountain Sparkling Water to tap into the fast-growing bottled water segment but fell flat as the Coors name confused consumers.
Concept testing boosts confidence in product launch and team buy-in.
If you have a concept but need to assure the senior team that it will work, concept testing is the best way because you can show evidence that real consumers will use it.
The importance of well-designed questions
Over 80 percent of all new products fail, and concept testing allows brands to determine if a new product or feature is a good market fit by asking real users the right questions.
Therefore, you must ask the right questions that will give you valuable insights into the needs and requirements of real users. Determining the metrics, you will measure in your concept testing is crucial.
You will set your goals depending on the concept and methodology you choose, and your survey questions should aim to reach these goals. For instance, if you are testing a new type of single-serve, wireless blender, the goal is to determine if your potential customers need a product that makes smoothies on the go. The questions will revolve around understanding the consumer better and if they need a solution like this, along with any other features they might want to see in this blender, for instance, a sippy cup cover or straw to go with it.
This is where research design comes into play, and the research questions depend upon the business need. For instance, if a brand is taking its concept to a new market segment, they need to conduct a needs analysis using qualitative and quantitative research methods. The questions will be designed to find out if the concept will work in the new market.
Let's say the brand is testing a new concept before its initial introduction. In that case, they need to conduct Concept Fulfillment utilizing qualitative research to determine if there is a need for the new product concept.
Some common goals brands set for concept testing are as follows.
Get a metric on how likely existing customers and new market segments will be to purchase the product.
How the product will do based on current competition in the market, and what features will make it stand out.
Learning which features would get existing customers to purchase from the brand.
These goals provide brands with invaluable, high-quality data and insights into consumer behaviours, attitudes, and preferences. 
Concept testing methodologies
Brands test concepts in many ways and all the methods involve getting feedback from potential users on the idea's validity. It can be done via a face-to-face or remote interview. Depending on the concept and the study's goals, it can be done asynchronously or unmoderated.

There are four standard methods for concept testing. They are based on the number of ideas you want to evaluate.
Comparative testing
This method is used when you have more than one potential concept to test. Brands use the comparative method to see how multiple concepts measure against each other.
When using this method in a survey, respondents are asked to rate each concept against a set of criteria. Questions must be specific features that can also be ranked to determine which features are most preferred by respondents.
Monadic testing
Unlike comparative testing, monadic testing shows research participants one product or idea.
This concept testing takes your entire target audience and breaks it into subsets, showing only one concept to each. These user-friendly tests provide a deep dive into the consumer's mind. They also reduce bias and provide accurate results.
Sequential monadic testing
A sequential monadic survey shows your entire target audience or a subset of the audience, either all of your concepts or some of them—with at least two concepts being shown randomly.
Proto-monadic testing
Proto-monadic testing combines sequential monadic and comparison testing. It asks participants to analyze concepts and compare features to help them choose the best concept.
Steps in Concept testing survey design
When you're ready to test your concepts, there are four steps to follow:
Choose the most suitable methodology for your business needs.
Select the best methodology depending on the scope, time, and number of features or concepts being tested.
Set a goal.
Work backwards, set a goal based on the objective and the information you want to gather from your customers, and design survey questions accordingly.
Choose survey components appropriately.
Make sure you use the most appropriate components for your surveys. From Likert scales to images and demographic questions, brands should carefully make these choices to design a survey with questions that will produce valuable data.
Identify the most promising concept.
Review the collected data to get a clear picture of the concept favoured by the target market. Dive deeper into the most desirable features to determine which concept has the highest potential for market success. 
If the data reveals something unexpected or is something you did not imagine before, feel free to change course. This is why you conducted concept testing in the first place —to ensure the concept works in the marketplace. The ultimate goal of this study is to do what's profitable for the brand.
Real-world examples of Concept testing
It's one thing to determine if people want a product or service and yet another to say they are willing to open their wallets and buy the product.
This is where purchase intent testing comes into play. This helps determine if people will purchase your product or service at your desired price.
Many brands test the product without the price first to gauge consumer interest and later add price to determine purchase intent.
US-based Electric Vehicle brand Tesla conducted purchase intent testing for a car model before it even designed it.
In 2016, the pioneering EV automobile brand tested purchase intent for the Tesla Model 3 before it was even designed. Interested buyers were asked to put down USD 1,000 for the Tesla Model 3, and about 400,000 people ended up putting down money to book the car. The participants also provided feedback on the car, and Tesla made modifications and features based on real customer input. This also gave Tesla the confidence and the capital needed to develop the car.
Another undefeated brand due to its concept testing research is Denmark-based Lego, a plastic building-block toy company. For years, Lego was predominantly bought for boys, so the brand conducted extensive market research to discover that boys and girls played with Legos differently. Boys preferred stand-alone structures, while girls enjoyed recreating backgrounds, scenes, and environments.
In 2012, based on these findings, the brand launched the Lego Friends product range with cafes, salons, supermarkets, and so forth to tap into the new consumer segment successfully.
Concept testing is a great way to evaluate and identify winning product concepts. It promotes innovative thinking and developing products, features, and pricing that resonates with end users. It allows brands to stay ahead of the competition by developing and designing concepts based on market demand and creating products only after testing the idea and getting invaluable feedback from real consumers.
Kadence International helps leading brands make game-changing decisions. If you are looking for a research partner to help better understand your customers, we would love to help. Fill out our Request for a Proposal here.