At a time when there is concern that news outlets are feeding coronavirus panic and confusion, it may have been easy to miss some of the more positive news stories emerging in the last few weeks.
Chief among them is the impact that digital technology has had across Asia, as parts of China in particular have gone into lockdown, and the implications of this.
Across China, as The Economist reported earlier this week, subscriptions to digital health services have increased exponentially – a shift in consumer behaviour that previously had been expected to take five whole years. Similarly, we have seen reports that mobile, social media and streaming services are experiencing a strong uptick in usage whilst people are stuck indoors. Schooling has also moved online, with students taking classes through grade-specific TV channels, and the internet.
Above all, we've seen people using digital resources to overcome the loneliness of isolation. Gyms are offering sessions via WeChat, clubs are hosting club nights online, and gamers are congregating online to play together in increasing numbers, with Tencent's Honor of Kings game reaching a peak in average daily users.
So will there be in any digital silver linings for the market research industry?
Non face-to-face methodologies are hardly new in our industry, but a shift towards online – particularly when it comes to qualitative research – now feels unavoidable. Where once a traditional focus group or face-to-face interviews may have sufficed, we'll undoubtedly see digital techniques coming in to play more and more.
But herein lies a word of caution: because not all digital techniques are created equally, and not all solutions are suitable for certain projects: the most appropriate methodology will always depend on a study's objectives.
There are plenty of digital options available to researchers: online focus groups, skype depth interviews, mobile diaries, and online communities to name but a few, but how do you work out which methodology is best suited to your study?
First of all, it's important to start your thinking with your objectives, not your methodology. Just because you might have once used focus groups or face-to-face depth interviews in the past, doesn't necessarily mean an online focus group or skype interview are the best ways to meet your objectives using digital tools. Start by asking:
Are you looking for breadth, or depth of insight?
Who are you looking to influence with your findings? What kinds of asset are most likely to have impact and support real change across your organisation? How quickly do your stakeholders need access to your insights?
How important is it to observe discussion and interaction between respondents – are you looking to compare different points of view?
How you answer these questions will heavily impact the methodology that's right for you.
For instance, say you are conducting a concept or product test. Typically, you'd use a focus group setting so your product and design team could observe respondent reactions, and make on-the-spot changes to your product.
Get regular insights
Keep up to date with the latest insights from our research as well as all our company news in our free monthly newsletter.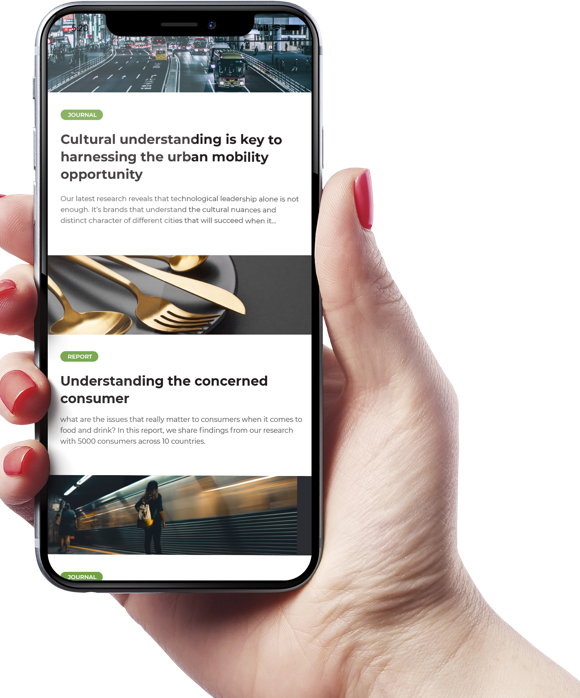 If you're looking for breadth, speedy insights, and discussion between respondents to understand how views differ, you might automatically think that an online focus group session, with respondents and stakeholders logging in from separate locations is your answer. However, while online focus group technology mimics the experience of a focus group setting, in practice, it is much harder for respondents to communicate with one anyone other than the moderator – you're unlikely to meet your 'discussion between respondents' objective.
Instead, an online community would allow you to hit the nail on the head of all three of your objectives and then some. The key difference versus an online focus group is your ability to nurture and observe conversations between respondents in the community in a much more natural environment.
You can even use the platform to segment different audiences together, or keep the community broad to observe discussions across the whole group. Stakeholders are able to log on at any time they choose, to observe conversations, and input suggestions for additional questions to the moderators. And say you have one or two topics you'd like to explore in more depth? You can always set up private questions, to conduct one-to-one research as part of the community. And when it comes to final assets, online communities are really unrivalled when it comes to video and photo content that can be used to help land insights with your stakeholders.
If, however, observing interaction between respondents really isn't a key necessity, and you're looking for depth of insight, you may want to consider depth Skype interviews instead of your traditional focus group. Digital depth interviews work beautifully for concept and product testing as part of a staged programme of research, especially when you meld multiple touch-points together. You could consider following an initial Skype interview with a selfie-style filmed product review in-home for example, to really dig into consumer views.
Ultimately, while all of these methodologies have been around for some time, it's likely that a reduction in face-to-face research will see us being far more creative with the digital options available to us. It will be fascinating to see whether or not these changes result in a long-term shift towards digital methodologies. Back in 2014 during London's tube strikes, commuters were forced to find alternative routes to get travel around the city. Following the strikes, Transport for London reported that one in 20 commuters actually stuck with the new route they'd discovered. Will the research industry see a similar permanent shift? Time will tell.
Kadence has a wealth of experience in using digital research methodologies to help answer critical questions for brands and businesses. If you're looking for support to help you find the best approach to meet your business objectives, please get in touch.
You might also be interested in