With 51 million active social media users – that's 67% of the total population and 82% of internet penetration – the growing potential for online research in Thailand cannot be ignored.
In a country where the prevailing culture means that people can be reluctant to share their opinions in a group setting, the anonymity of online research can be powerful. It provides an opportunity for people to freely communicate their point of view without the boundaries of social restriction, enabling us to dig deeper and explore sensitive topics in a setting where they feel most comfortable – their own home. That said, there are number of aspects to bear in mind to execute online market research in Thailand successfully.
The first is recruitment. The quality of online panels in Thailand can vary, so we'd recommend using pre-identified respondents for online projects, for example, sourcing them from a customer list, so you can ensure you're reaching the right people. For complex categories such as durable products or if you need to reach people based on their brand preferences, we'd recommend that the process for pre-identifying respondents has both online and offline elements. Despite sometimes requiring additional investment, the offline element is important in Thailand for recruiting qualified respondents that meet your criteria. In this instance, make sure you working with agency that has a relationship with one of the top-tier panel providers, and has the expertise to design a sophisticated screening questionnaire to ensure you're reaching the right profile of respondent. We'd also recommend developing enhanced offline quality control processes before the research starts, such as phoning each respondent to check they meet the desired criteria for your project.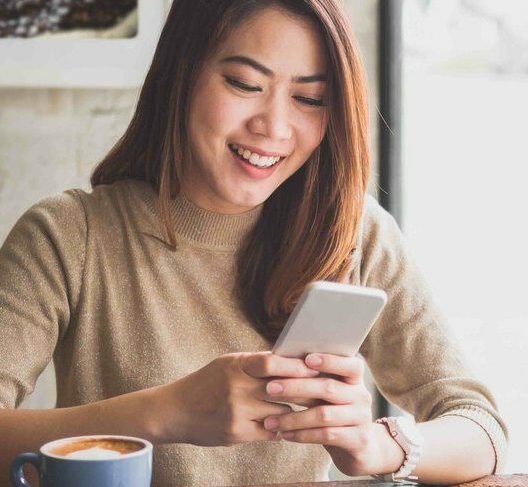 The second thing to consider is to think about the goals of the project and whether online research will deliver against these. Whilst there are some projects that are better suited to face-to-face, there are others that lend themselves to online. One example is ad testing, particularly when you're looking to evaluate video ads. Exposure to online media in Thailand is much higher than to traditional media so taking part in an ad testing project at home or on a smartphone mimics the way that consumers behave, allowing us to conduct research in a real-life setting. Another typical and popular use case for online research in Thailand is customer satisfaction research especially in the retail and service industries.
The benefit of using an online approach for this is that the research can be conducted immediately after the product or service is used, helping us to understand reactions in real-time, and guaranteeing greater accuracy.
When it comes to online quantitative research, it is vital that this is mobile optimised. The length of questionnaire should be such that it can easily be done on a smartphone – the penetration of active social media users on smartphone is 71% of the total population. This will ensure a higher response rate from the respondents.
Get regular insights
Keep up to date with the latest insights from our research as well as all our company news in our free monthly newsletter.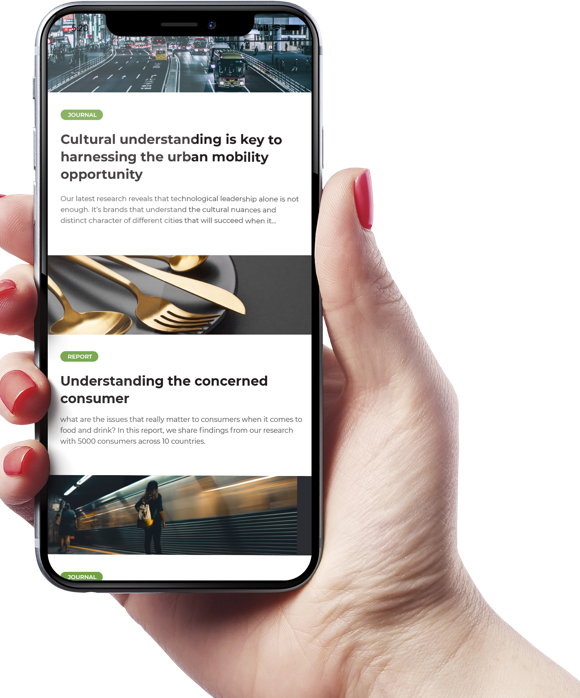 For online qualitative research, there's a big opportunity to harness increased familiarity with the online tools adopted as a result of social distancing measures for digital depth interviews or online focus groups. We'd recommend using these tools over online communities or digital ethnographies in this market, where the fear "losing face" is likely to influence what respondents project about themselves in these environments.
Online research has great potential in this market and provides a useful alternative to face-to-face research in particular use cases such as ad testing and customer satisfaction. That said, offline recruitment is an important consideration for any online project to ensure maximum success.
We at Kadence are big advocates of brands creating their own futures, rather than try to predict it. Earlier in the year, before the whole pandemic went global, we brought together trend watching experts from across our global boutique to identify four key trends that we believe will define the next 12 months, inspiring innovation across Asia, the US and Europe, that we outlined in this report.
How to conduct online market research in Asia: The Go-To Guide
Interested in understanding how to approach online research across other Asian countries? Download the guide here
You might also be interested in