Who do you listen to when it comes to responding to a global pandemic? Doctors? Virologists? Economists? Eccentric Billionaires, who operate a 'space taxi'? Politicians? Surely not politicians!?!
The term expert has been losing its social credibility for years – as it has become politicized – and 'alternative facts' have risen on social media. It used to be that an expert had been there, done that, and could advise on what type of t-shirt you really should be buying. That has changed so that anyone with time to spare to go down the rabbit hole of YouTube can suddenly become an 'expert' in vaccines or the shape of the Earth. There is a school of thought widely circulated that if you spend 10,000 hours practicing something – you will have mastered it. Even if you did spend 10,000 hours on You Tube (which is probably doable in a lockdown!) then are you an expert in world affairs? Perhaps playing the guitar…or martial arts. But is 5 years' experience really enough to become an expert in your industry or on what do to as we emerge from this global pandemic?
The short answer is no. Not at all. The world (and your industry) is changing so fast that your expertise may not be relevant. Playing the guitar is fundamentally the same now as it was 100 years ago. Automotive, telco, and food and beverage industries are not! 5 years ago – Uber in the US and Gojek in Indonesia were tiny entities. WeChat in China has become the dominant force for all news, social interaction and even payments. 5 years in the future, will we need mechanics to fix our cars or just a software engineer to adjust the GPS sensor in our self-driving Tesla?
And now for COVID-19. A global pandemic requires multiple people, with multiple points of view to come together. A serious virus outbreak can never just be classed as a 'health issue' – because economics, logistics, government policy, and commerce all get impacted. A global pandemic means this is, even more, the case with global supply chains. From a consumer perspective, all the past norms, assumptions, and consumer behaviour have been upended! Where they purchase products, their purchase journey is obvious changes. However, the mindset shifts and the self-reflection on what is important and what brands play a role in their lives are also changing in ways that we have not seen before. The point of this post is that expertise is needed but there can be no experts that KNOW what brand strategy post-COVID looks like!
Get regular insights
Keep up to date with the latest insights from our research as well as all our company news in our free monthly newsletter.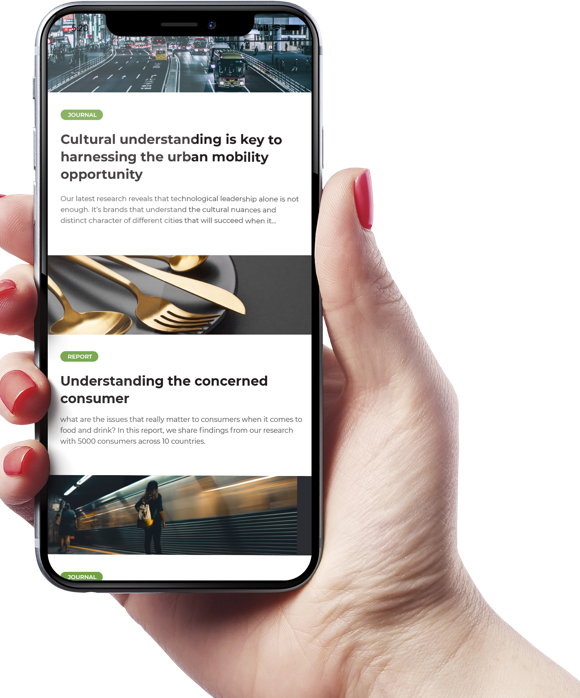 People can always learn more. There can always be something new that they discover. These are the sort of people who are modest in their claims of expertise. They talk of experience. They have anecdotes and examples. But they never proclaim to know it all. They read blogs, they start conversations, they debate accepted norms – and they look to push boundaries. More importantly, they look to other people and industries. Even the biggest consultants are pooling their knowledge of expertise to provide ideas and thoughts on the future (check out McKinsey's collection of virus points of view.) Relying on a single source, or single individual has always been dangerous – but today – with so much uncertainty – no one person can be a guru 'for change' anymore. Instead, we should be looking at a range of EXPERTISE.
At Kadence, this is how we operate. We are experts in market research of course, but only because we apply our EXPERTISE and keep an eye on the latest trends. We embrace new technology and methods and refresh the way that we ask questions to remain as up-to-date as possible. When a client brief comes along, we bring together a number of 'experts' to make sure we have covered as many angles as possible. Industry experts or specialists are brought into a wider team. We read around the subject, we look outside of the target market and industry for new ideas, and constantly look to push ourselves to deliver new thinking and a new perspective to our clients.
So now, more than ever, do not seek out an expert. Seek out a range of EXPERTISE and a range of sources to make sure you have looked at a problem from every angle. Now, more than ever, market research can become the industry to collect and organize a range of opinions and ideas and help brands navigate this 'next normal'.
You might also be interested in