How well do you know your consumer base? Can you accurately predict how the design and function of your products will best serve your targeted audience? If the time has come to upgrade your product or service, do you have a strong sense of how your customer base will respond to these changes?
These and related questions form the foundation for user studies. Gauging the quality of the user experience should always be a top priority for organizations. This is particularly true both today and in the short-term future since the global pandemic has resulted in a "dislocation to consumption patterns [that] may have lasting effects for particular brands and products."
The right user study can challenge and reset baseline assumptions of user behaviour at the earliest stages of product design changes. According to the computer software firm Secret Stache, the four main types of user research:
Primary. Information is acquired through interviews, surveys, usability tests, etc.
Secondary. Design concepts are confirmed through a review of existing research materials.
Exploratory. A design hypothesis is tested through experimentation.
Evaluative. Determine the benefits and shortcomings of a design prototype.
"Deciding which research method to use depends on what data you're trying to gather and where you are in the design process," Secret Stache concludes. This information enables companies "to make informed design decisions and create better user-centered products."
Start the Process with Specific Objectives in Mind
It's essential to know what you're looking for with each type of user study. Brands embarking on a user study often frame their goals around:
Knowing what to do (about a product upgrade, new product launch, etc.) before making a major decision
Challenging existing assumptions about design and customer appeal
Creating benchmarks for the proposed change (new product, proposed expansion, etc.)
Understanding how changes in the global marketplace impact the organization
At its core, a user study "is designed to give you a firm foundation for almost any decision around a brand or product."
Get regular insights
Keep up to date with the latest insights from our research as well as all our company news in our free monthly newsletter.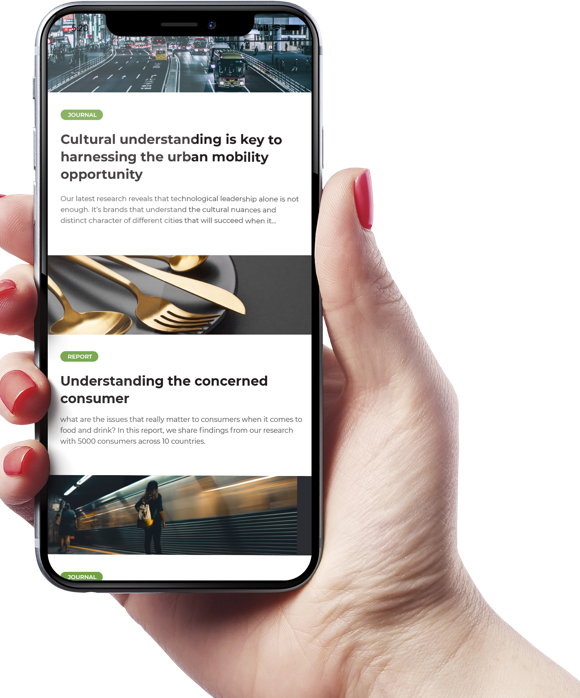 Here's a closer look at each type of user study and their related methodologies:
Use Primary Research to Better Understand Your Customers
The ideal time to conduct primary research is before crucial decisions are made about a brand or product. The process involves compiling raw data focusing on what consumers say they want.
To achieve this objective, it is essential to speak directly with members of that targeted audience.
Find out what buyers (current and prospective) really think by conducting interviews with a single consumer or in small groups. Put together a list of interview questions that:
Help put the interviewee at ease
Encourages them to share their individual "shopper's journey" stories
Highlights what is considered the most valuable or effective aspects of a customer's experience
Open-ended questions are the most effective at eliciting the kind of information you seek, i.e., "What is the process by which you decide what to buy?" and "Can you describe a time when you received an unexpected benefit from the use of this product?" Avoid asking "yes" or "no" questions since they are unlikely to uncover any useful data.
Also, make sure someone on the team takes copious notes during the interview process, so no valuable responses are lost.
Field studies are another potentially rich avenue for user studies. Also known as contextual interviews, these observations and interactions focus on users in their "native habitat." This can supplement individual and group interviews, with an emphasis on observing how customers use a company's products in their environment.
Primary research often yields new insights with respect to:
Learning more about challenges users encounter with a product or service
Enhancing those offerings to provide a richer user experience
Use Secondary Research to Confirm Your Findings
As noted, primary research will uncover a significant amount of information to evaluate. Interpreting all this data becomes more effective when it can be validated by secondary research.
Forms of secondary research include relevant material obtained from:
Books
Articles
Market research
Internal studies
Project reports
Industry data
In general, most of this information is readily accessible online and through organizational archives.
Use Exploratory Research to Confirm a Design Hypothesis
Primary and secondary studies are effective user research methods, especially when combined with other types of research.
In the exploratory research phase, the focus is on pinpointing specific buyers' needs and objectives. The objective is to craft a design hypothesis and then test it with the target audience. Techniques to employ when you want to validate that hypothesis include:
Interview and survey loyal customers
Gauge buyer feedback through focus groups
Undertake usability testing
Whatever the product or service, it's essential to know precisely what you want to gain from the research (general background or specific user behaviour). Also, you need to understand what can realistically be altered in a product or service based on the feedback obtained.
A survey of competitors' brands can also enhance your understanding of the chances for success with your product or service.
Employ Evaluative Research to Assess Value to Consumer
With the ample amount of data gained from previous user studies, companies can conduct evaluative research to better grasp what users think of the new design or product upgrade.
Usability testing (sometimes called "product testing") is designed to "tell us how people respond to an actual product—including how they use it and what they think its qualities are—allowing brands to decide whether and how to market it."
Usability testing is conducted with a moderator present. This individual works directly with those taking part in the testing process, leading them through pre-determined in-person or video conferencing tasks. The moderator should be someone experienced in active listening and correctly recognizing and responding to non-verbal cues. These sessions are often recorded for later analysis.
In the end, usability testing will enable brands to:
Find out a close-to-final version of a new product will work.
Fine-tune the product for ideal performance at launch.
Test the effect of changes to product design or presentation.
See how well consumers in a new market will accept an existing product.
Following the evaluative phase, brands might uncover insights into establishing a better marketing pitch, determining the best pricing, identifying the ideal target audience, and so on. The focus is not on whether a product works but how that product will work best.
Always Be Listening
Throughout the entire scope of a user study, the key is listening to what targeted buyers have to say. Improve the listening process by making it easy to gather and compile user feedback. Methods include analysis of:
Online search queries to determine what users want
Questions, comments, and complaints coming in through customer service and other existing feedback channels
Inviting feedback at trade shows and industry conferences
Your target audience can often be both sceptical and sophisticated. Generic marketing methods don't work with them; they want to see results from your brand.
Comprehensive user studies enable you to understand better what drives the buyer's journey and their ultimate buying decision. These studies also assist in anticipating future needs and challenges.
Armed with this in-depth understanding of consumers, a brand can exploit the weaknesses of their competitors and rise to the top of the market—and, hopefully, stay there indefinitely.