As in-house design and video functions become more common in the market research industry and we consume more visual content than ever before, visual communication and storytelling are becoming increasingly important skills for insight teams to adopt. Integrating design and video teams into insight teams is key to ensuring design and video functions are not siloed, instead facilitating active collaboration across these disciplines that results in impactful, actionable and shareable insights. But how do you do this? We share 4 tips based on our experience of bringing the two functions together here at Kadence.
1. Invest in practical design and video training
At Kadence we empower our teams by providing tools and training that go beyond PowerPoint. We run regular video production, storytelling and visual communication training sessions across our insight and data teams. This allows teams to not only gain practical experience across design and video production, but also have a full understanding of best practice and processes involved in producing deliverables across these disciplines.
2. Think about theoretical training as well
We believe that understanding the theory of design, is just as important as practical training. As part of our global training programme, Kadence University, we've just launched a design module that provides teams across the Kadence group with extensive training materials, training sessions and interactive self-learn tools that cover design theory, visual communication and design thinking. We regularly run these sessions with everyone, from graduate to director level, encouraging team members at all levels to develop their skills in these areas so that they can apply the theory and frameworks when they think about design.
Get regular insights
Keep up to date with the latest insights from our research as well as all our company news in our free monthly newsletter.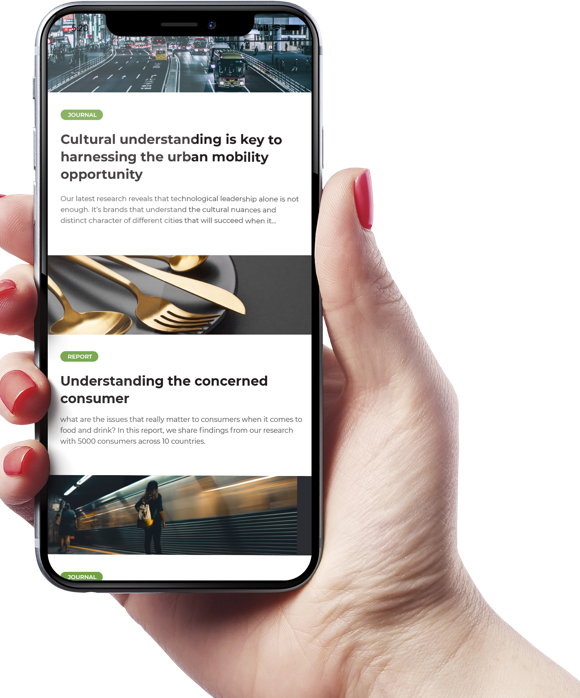 3. Develop accessible tools and design resources
We've developed a host of design resources such as curated icon and stock image libraries, standardised process documents for film production and post-production, as well as flexible brand assets and design elements. Easily accessible resources, along with regular knowledge sharing, training sessions and visual tools, provide insight and data teams with the resource and knowledge to create compelling, visual deliverables for our clients. These tools aid in raising awareness of design and video processes, encourage visual thinking and promote seamless teamwork across disciplines.
4. Foster integration and collaboration
There are many benefits of fully integrated design and video teams, but involving creatives early on in a project ensures they have a full understanding of studies and can collaborate with our insight and data teams to capture, communicate, visualise and embed findings across organisations most effectively. Integrated creative teams, along with the global network of Design Champions across the Kadence group, advocate design, storytelling and video amongst our global teams. This means that it's not only our design and video specialists that can think about the role of design in our work. All employees, regardless of role, have the skills to understand how design can be used to raise the impact of our research in our client's organisations.
It's because of this that we're able to collaborate with clients so effectively to ensure that outputs are functional, engaging and optimised for internal channels and platforms, ensuring our deliverables are shareable across the most relevant digital and physical touchpoints, and that the research ultimately lives on within our client's organisations. Just take our client's words for it.
"Kadence has taken my work and insights to a whole new level, helping to translate words on paper into an inspiring story and vision! This has not only given me more credibility as an Insights leader at Mars but has helped me amplify and scale my work globally in just a few short months. Often something we overlook; strong visualization and engaging content is critical for delivering with impact. Both presentations they helped me design, as well as the beautiful infographic, were instrumental in driving a more engaging story across the business."

– Mars
You might also be interested in