As a result of the COVID-19 lockdowns, education institutions across the globe have faced a myriad of challenges, including the move to distance learning and finding new ways to support pupils. Students have also had to adapt with the support of an in-person learning environment
Now that some educational institutions are emerging from the pandemic, it will be important not just to address short term needs but also to identify innovations that can be adopted to improve student learning in the long run.
This piece explores three key challenges to address in the short term but also considers the long-term implications of what these new changes may bring. The 3 themes we'll be looking at are:
The role of a "classroom" and going beyond physical spaces
Rethinking the way we share knowledge
Addressing current inequalities and what educators can do to ensure the future success of students
Where is the classroom?
Short-term trends
As governments and educational institutions make decisions on when and how to reopen schools, health and safety is naturally front of mind. Some schools have opened with strict checking procedures in place. In Shanghai, for instance, students are required to enter the school building via a thermal scanner and there are multiple posters in place highlighting the measures in place to tackle coronavirus. In other schools, remote learning is still continuing as only limited numbers of pupils return. Schools in New South Wales, Australia, for example, have re-opened but are only allowing students to attend one day a week on a staggered basis. Whatever the approach, the priority continues to be safeguarding people's wellbeing and schools will observe and learn from countries that are practicing safe re-opening procedures.
Long-term trends
However, the COVID crisis has also demonstrated that classrooms are not the only places where education can take place. The pandemic has highlighted that learning can take place at any time, anywhere and in any way. It's clear that the opportunities offered by digital capabilities will go well beyond its temporarily use during the crisis.
Technology can enable teachers and students to access massive amounts of digital resources, most of which are free to use. Examples from other countries have also shown that the delivery of information through various means – TV, online, mobile – can work to help engage students. What's more, AI and digital technology are now able to capture data to measure students' progress so that learning can be adjusted based on ongoing assessments rather than through high stakes exams.
Get regular insights
Keep up to date with the latest insights from our research as well as all our company news in our free monthly newsletter.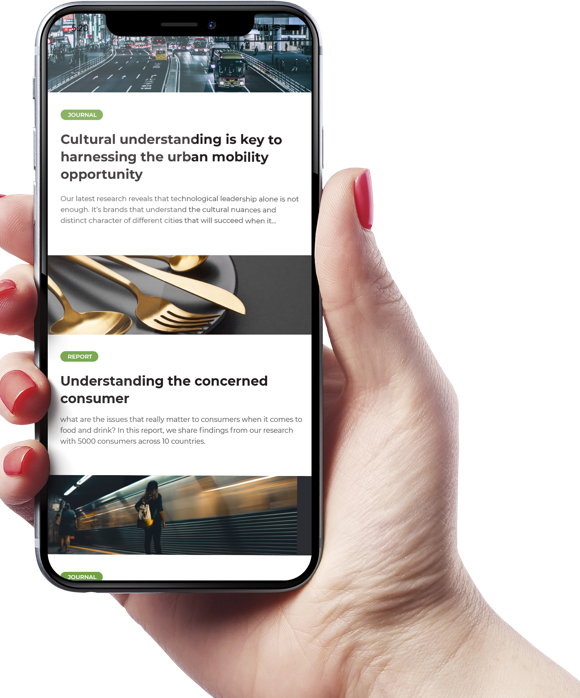 Rethinking Knowledge Sharing
Short-term trends
Just as students are adjusting to distance learning, most teachers are also new to teaching online and have had to quickly adapt their lessons to an online format that keeps pupils engaged.
But teachers don't just need the technological tools to facilitate online learning. They need resources to help enhance their teaching practice. A number of initiatives have sprung up around the world to facilitate this. In South Korea, the Education and Research Information Service offers an online platform to facilitate the sharing of materials created by teachers and in the United Arab Emirates, the Ministry of Education invited over 40,000 teachers to take part in a 'Be an online tutor in 24 hours' course. Global organizations such as the Khan Academy, TEDed, Google Arts & Culture are also continually providing relevant education resources for students and teachers.
Long-term trends
In the long-term, we may see a new form of teaching emerging. In a world where students can access to knowledge through a few clicks, educators will need to review and potentially redefine their role in the classroom.
The emphasis should be not only on the delivery of content but also on generating engagement. Educators need to learn to create a positive experience within a digital context – one that is more interactive and engaging. One organisation leading the way on this is Singapore's SIT University, which has created training materials for lecturers to provide online learning. The topics covered how to create narrated slides, how to run effective live streaming classes, how to design alternative assessments, and the use of online proctoring tools for assessments.
Addressing current inequalities and what educators can do to ensure the future success of students
Short-term trends
While technology has helped many students continue their education at home, data from UNESCO has found that in other ways, it has exacerbated the digital divide. Half of all students do not have access to a computer and more than 40% have no internet access at home.
Students living in rural areas, low-income households, students with special needs and those living in less developed areas face issues with a lack of resources including not having the technology needed for remote learning.
Governments, private companies, and educational institutions need to be able to work in partnership to ensure that needs of all students are met. Success stories from around the world can provide inspiration. In France, the University of Strasbourg identified students whose lack of resources jeopardized their ability to continue their education, setting up an Emergency Fund and distributing more than a hundred computers to students in need. China offered mobile data packages, telecom subsidies and repurposed some of the state-run television channel to air lesson plans for K–12 education in remote regions. Italy put together an €85 million Euro package to support distance learning for 8.5 million students and improve connectivity in isolated areas.
Long-term trends
While COVID-19 has fast-tracked the need to acquire digital skills, we also cannot forget the education students will need to prepare them for the workplace of the future.
As a result of the pandemic, the demand for certain jobs and specialties will decline, whilst other areas come to the fore. Educational institutions need to be flexible enough to adapt their curriculum and resources to meet students' and workforces' changing needs.
There will continue to be a need to train people in emerging digital skills but learners will also need "non-automatable" skills. According to the World Economic Forum's Future of Jobs Survey, "a wide range of occupations will require a higher degree of cognitive abilities — such as creativity, logical reasoning and problem sensitivity — as part of their core skill set." Institutions who more readily recognize and adapt their curriculum and resources to meet these needs are more likely to thrive moving forwards.
You might also be interested in