When we look the impact of COVID-19 on the media industry it's a mixed picture. Whilst some areas, like video streaming services, have thrived as a result of increased time at home, others have come to a complete standstill, such as OOH advertising and cinema. But which trends in media will persist?
In this article we explore 3 key areas of the media landscape:
Linear TV
Streaming services
Advertising
The role of linear TV
Short-term changes
As people have been forced to spend time at home and routines have been upended, viewing of linear television has enjoyed a resurgence. According to the BBC, viewers were watching 44% more linear channels in May compared to this time last year, rising to 67% for young people. A trend that flies in the face of pre-pandemic viewing behavior.
The rise of linear television in this period should really come as no surprise. It's allowing for shared moments at a time when human connection is in short supply. Thinkbox observed a 30% increase in shared viewing in this period.
Content preferences have also shifted, reflecting the pandemic situation, with programs that allow for nostalgia and escapism proving popular with viewers.
Long-term trends
We expect the rise of linear TV to be short-lived. As a direct response to the lockdown, it's unlikely that this behavior will persist as the pandemic subsides. As economies reopen, and consumers given more freedom to socialize, we expect to see linear TV consumption patterns return to pre-pandemic levels, as the long-term trends we've seen towards VOD and SVOD continuing.
Get regular insights
Keep up to date with the latest insights from our research as well as all our company news in our free monthly newsletter.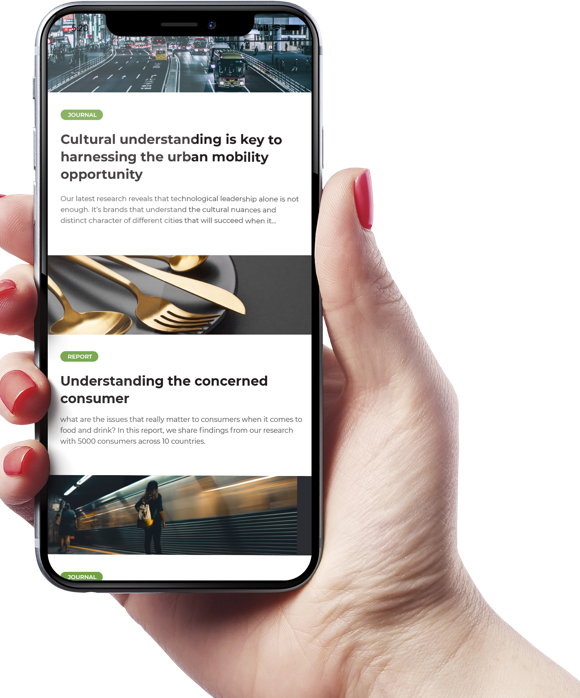 Streaming
Short-term changes
Streaming providers have been one of few beneficiaries of the COVID-19 crisis. With more time on their hands at home, people are turning to paid online streaming services – and some for the very first time. A survey for the Consumer Technology Association carried out in March found that 26% of US consumers are using video streaming services for the first time. A combination of new users like these, and others that have added to their existing subscriptions are creating big returns for streaming giants. In the first quarter, Netflix more than doubled the number of new subscribers it had expected. Disney Plus is another success story. Just 8 months after launch, it has over 54 million subscribers globally. This puts it in touching distance of its 2024 target, a whole 4 years early.
Medium and long term
In the long-term, it's difficult to predict exactly how streaming will fare. One school of thought is that as the economic impact of the crisis hits consumers will re-evaluate their discretionary spending, and cut back, which could see subscriber numbers fall, particularly amongst those with multiple subscriptions.
Others argue that as consumers tighten the purse strings, they'll be scaling back on more significant purchases. This could mean that spend on streaming services will be protected as a worthwhile investment, particularly if the focus on the home remains, with working from home continuing in the long term.
One trend that we expect to remain is the emphasis on shared viewing on demand. We've seen streaming providers innovating to meet this need with features like Netflix Party, that allow users in different locations to synchronize playback and communicate via a group chat. Meeting the desire for shared experiences but enabling different audiences in one household to watch what they like, we see this trend being important in future.
Another development to watch out in the medium-term is the future of film. During the pandemic Universal Pictures made some of its film releases available on demand on Comcast, Sky, Apple and Amazon for a one-off fee. With the emphasis on value for money and continued social distancing, will this be an attractive option to consumers in the medium, and a way to offset lost revenues from cinemas?
Advertising
Short term
The drop in advertising spending during the pandemic has been well documented. According to a report from Publicis, Q1 ad spend was down 15% in China and 9% across Europe, as companies sought to cut costs and postpone campaigns. And with this continuing in Q2 and into the second half of the year, the World Federation of Advertisers predicting a 31% decrease in investments across 2020.
In response to the pandemic the tone of ads has changed too, with many brands emphasizing their contribution to the relief effort or how they're supporting customers in this difficult time. In the short-term, we can't expect an immediate return to pre-pandemic marketing strategies. Our recent research Brands Exposed research, with 4,000 consumers across 10 countries found that levels of worry around the pandemic influence how consumers respond to ads, with overt sales messaging being rejected by those that are most worried, in favor of more reassuring advertising. This indicates that in the short-term, brands will need to make a concerted effort to understand the sentiment of their customer base and position their ads accordingly.
Medium to long-term
Advertising has always had to shift in response to behavioral changes, and this will be no exception. A recent Goldman Sachs report predicts that "the crisis will only accelerate the secular shift in advertising budgets towards digital."
In the medium and long-term, we expect to see brands funneling more money into digital advertising, reflecting the increase in time that consumers are spending on digital channels. Social media usage is up 21% globally. It's likely that advertisers will also look to move ad spend towards ad supported streaming services, at the expense of TV.
In the long-run, we also expect to brands continuing to place a sustained importance on responsibility and honesty, in response to rising consumer expectations, as suggested by our Brands Exposed research.
You might also be interested in