The automotive industry has been one of the hardest hit by the pandemic. Cars have lain dormant in driveways for months as a result of lockdowns across the world, and economic shutdowns hit supply chains, with reports of some manufacturers even resorting to flying parts across the world in suitcases.
But as consumers emerge into a 'new normal', what does this mean for the automotive industry? What are the trends to watch – both in the short and the long-term?
In this article, our auto experts across the UK, Thailand and Indonesia, Bianca Abulafia, Digo Alanda and Kajornkiat Kiatsunthorn explore 3 key areas:
Changing purchase patterns
The future of electric
The digital path to purchase
Changing purchase patterns
Short term
In the short-term, we expect to see growth in the second hand and luxury end of the market especially.
The pandemic has resulted in a renewed focus on the car as hygiene concerns have come to the fore. This has resulted in those that have previously shunned car ownership such as urbanites and young people re-evaluating their stance. In the US, a cars.com study showed that 20% of people who don't own a car are thinking of buying one, and this figure rises when we hone in on young people. A recent global Capgemini survey of under 35s shows that 45% are considering buying a car and this is highest in countries that have been hardest hit by the pandemic.
We have talked about the emergence of "revenge buying" in other sectors, and we expect this to manifest in the automotive industry within the second-hand market as a more affordable option for younger buyers. "Revenge buying" is also relevant at the luxury end of the market. As a result of being able to save, the budget of some affluent buyers has increased, meaning that they're now able to trade up. Volvo's Chief Executive notes this has happened in China, where the company has seen a 20% increase in sales compared to 2019. "People are really tired of sitting at home locked and they really want to go out and buy." Outside of this, we expect sales to suffer, with existing car owners putting off purchases in the midst of economic instability.
Long-term
Looking at the long-term impact, it will take some time until car sales return to pre-COVID levels. An ING report, looks back to the 2008 financial crisis for indicators, highlighting that it took 11 months for vehicle sales to recover in this instance. But if we consider that this pandemic has brought lifestyle and behavioral changes, in addition to economic instability, it's much harder to predict.
In the long-term, will we see a permanent shift towards home working that encourages people to move out of urban centers, necessitating the need for a car? Will increased domestic tourism result in a desire to have access to a car for longer trips – ushering in an opportunity for shared ownership of vehicles? The automotive industry doesn't exist in a vacuum and it will be vital for auto manufacturers to observe the broad trends to understand where they can play a role.
Get regular insights
Keep up to date with the latest insights from our research as well as all our company news in our free monthly newsletter.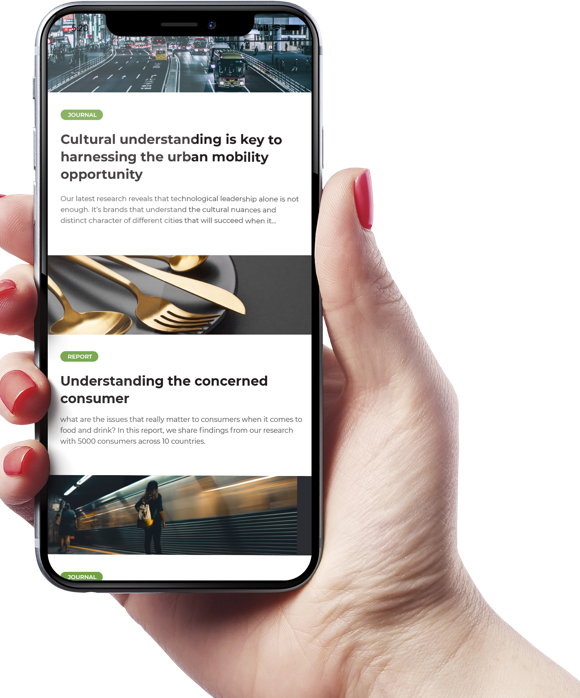 The digital path to purchase
Short-term
Car manufacturers have had to rapidly adapt to a new sales environment, as they seek to comply with social distancing measures and meet the needs of the more cautious shopper. Capgemini's COVID-19 and The Automotive Consumer report indicates that 46% of consumers want to minimize visits to dealerships to compare offers, instead preferring to do this online. We've seen lots of innovative responses to this. In China, for instance, Volkswagen has trained 70,000 employees to communicate with customers online, even livestreaming from dealerships via TikTok and Kuaishou.
Long-term
In the long-term, we only expect this to continue. The impact of coronavirus has acted as a catalyst for the digital transformation of many industries, sparking changes in consumer behavior that were thought to take years. Automotive will be no exception as people seek the convenience that they're experiencing in their interactions with other brands and industries. This will be particularly important in the research phase but we believe it will also extend to online purchase and home delivery, with a recent Think with Google survey finding that 18% of people would buy a vehicle sooner if there was an online purchase option. The desire for convenience could also impact the after sales experience with servicing being carried out at home.
The future of electric
Short-term
In the immediate term, economic instability, plus the appeal of lower oil prices, could dissuade car buyers from making the move to electric. However, we don't expect this to last long, with any savings from oil prices likely to be temporary, and not significant enough in the long-term to fundamentally influence decisions.
One area to watch is other electric transportation options beyond the car – such as scooters and bikes. As people avoid public transport and seek other routes around the city, governments are having to radically rethink how they can support this. The UK has announced that improvements in cycling infrastructure and trials to allow rented e-scooters on the streets have been fast-tracked, which could encourage people to start exploring electric bikes and scooters as alternative options for commuting. Increased familiarity with electric powered means of transportation could result in a greater adoption of motorbikes or cars.
Long-term
When we look at the long-term view, we don't expect the shift towards electric to be significantly impacted. From the canals in Venice being clear enough to see the fish to Nasa satellite images showing the dramatic drop into pollution levels in China, the upsides of the lockdown on the environment have been well documented – with many consumers acknowledging benefits of this on their quality of life.
This could influence purchase behaviors in the longer term, with consumers wanting to do their bit for the environment at the point at which economic conditions become more favorable for them to do so. But more significantly, changing consumer sentiment towards the environment is also likely to increase pressure on governments to bolster schemes to incentivize electric car ownership, making them a more financially attractive proposition to car buyers. In fact, this is something that has already happened in China in the wake of the pandemic, with some cities announcing subsidies for new electric vehicles, and others upping their investment in the associated infrastructure.
We also shouldn't forget the status symbol factor, particularly in the luxury segment. Our research has shown that owning an electric car represents a new way to demonstrate wealth and status, and we don't see this diminishing any time soon.
You might also be interested in