We spoke to Nikitha Rathna, Operations Director at Kadence International, based in Singapore, for our "People in Research" series. With extensive experience in the market research industry, Nikitha brings a wealth of knowledge and expertise to the table.
The Operations Director role is essential to market research as it enables efficient project execution, timely delivery of insights, high-quality data, effective stakeholder management, process optimization, and risk mitigation. Nikitha's contributions play a significant role in the success of research projects and the overall growth of Kadenec International in Singapore.
In this interview, Nikitha shares her journey in market research, starting from her accidental introduction to the field with a part-time role. She also discusses her passion for project management and how she ensures the delivery of delivering high-quality work efficiently.
Please tell us briefly about your background and experience in the market research industry.
I started my career in market research. My first job was in market research when I worked part-time at the TNS office in Bangalore, and that's when I encountered an accidental introduction to market research. I also had a module in my post-graduate studies on market research, which intrigued me. Then I moved to Singapore in 2006, joined TNS again as research support, and later moved to project management. I have not looked back since and found my calling in project management, which is my forte.
I have managed everything from simple studies to complex, multi-method, multi-market projects. Most organizations like to keep their operations and project management teams lean.
At the time, I had a team of 2-3 Project Managers reporting to me at Kantar. I primarily managed quantitative projects from single markets to multi-market studies. My last project in Kantar was an enormous number of Market Tracking studies, working closely with the Project Management team from India. It was a massive and challenging study, with many markets, multi-methods, and multi-segments.
At Kadence, I have been the Operations Director for three years and have a team of about six people.
How have you seen the industry evolve over the course of your career?
Market research has significantly evolved over the past 20 years that I have been in the field.
The interviews used to be on pen and paper, but now everything has moved online. There are technologies like facial recognition software and digital diaries, to name a few. Projects that were slow and took forever are now done quickly and efficiently, and now with AI in the equation and proliferating swiftly, we also have new technology and unknown issues to tackle.
With everything moving online and so much personal data being collected, we must emphasize data privacy and security.
In addition to quantitative research methods, there has been a growing focus on qualitative research in recent years. Instead of mass surveys, quality research provides valuable insights.
The market research industry has become a more data-driven industry with advanced technology. This has led to new research methods, like mobile surveys and online communities, enabling researchers to reach a broader range of respondents. We will adapt and evolve as we continue to face these new challenges.
What are some of the biggest challenges facing agencies like Kadence, and how do you plan to address them?
It is challenging for agencies to provide high-quality research services while remaining cost-effective. To address this challenge from an Operations perspective, we keep the costs lower by finding ways to work effectively and efficiently and outsourcing whenever needed because prices are higher in Singapore. We outsource to the Philippines or India when possible.
That way, our Insights team can focus on delivering more value-added services.
At Kadence, we have a mantra of being genuine and dependable partners to our clients, and that's our value, and we communicate the same to our clients.
How do you stay abreast with the latest trends and technologies in the industry?
Keeping up with all the advancements in the field is challenging with the speed at which things are moving in technology. I like to engage with other professionals in the industry and have an informal catchup. I also follow market research veterans on social media, primarily LinkedIn, and occasionally attend online events. Blogs, emails, books, and industry articles also help me stay current.
Can you walk me through your approach to project management and how you manage a project from start to finish? How do you ensure projects are delivered on time and within budget?
Project management is the backbone of any project, and Project Managers are gatekeepers of the processes. So it's a critical component and an essential role. We coordinate various tasks and manage stakeholders to ensure smooth execution and timely delivery of high-quality work within the budget.
We discuss the project specs, negotiate with our vendors, prepare RACI, assign the team responsibilities, and have a clear roadmap. Clear communication, realistic timelines, and quality checks are the most critical elements of project management.
Quality checks are another critical part of my role. We have all heard of "garbage in, garbage out." Thorough checks of data are essential. We cross-check everything – from ensuring it is the correct respondent to adding quality measures, like speedsters, straightliners check, and trap questions. We create Quality Check questions to call back and do spot checks for face-to-face surveys.
Ultimately, it is essential to ensure we have not crossed our estimated costs and not overspend our hours (time costs).
How do you motivate your team to achieve their goals and objectives?
Quality through collaboration (QTC) is our mantra! We work collaboratively, and I encourage everyone to work together. I believe in "leading by example" to demonstrate the behaviors and values that I want my team to follow. I believe in being transparent with the team, guiding and supporting them as needed.
Open communication also helps, as do regular meetings with the team to understand their challenges/concerns. I always recognize good work and encourage them to share their experience with other team members.
How do you build and maintain strong client relationships?
We have classified our projects or clients as Tier 1, 2, and 3.
Tier 1 projects are quick turnaround projects with lower engagement, and efficient project completion is the goal. We use templates, run projects efficiently without spending too much time, and still provide exemplary client service.
Tier 3 projects are the strategic focus, high-impact projects where we become thinking partners to the client and guide them through processes to drive actionable insights into their business.
Whereas Tier 2 clients/ projects are somewhere in between with the potential to become Tier 3 partners.
So we first identify the client/project and their requirements and execute them accordingly without compromising client service.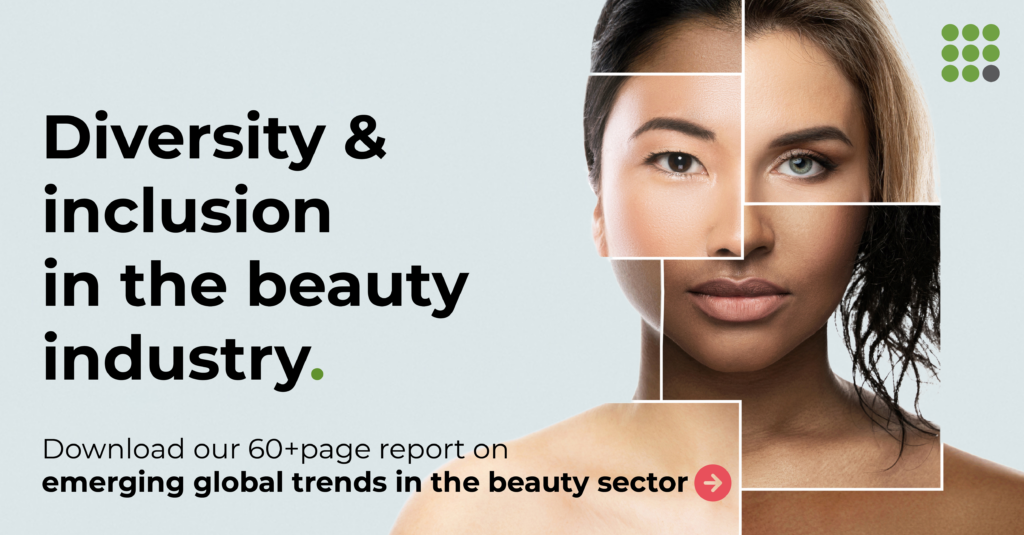 How do you measure the success of a project?
We consider the project successful when we see our insight in action and have answered our clients' business questions.
Having said that, as long as the project completes on time, without any problems in the field or compromising data quality, and with no overrun of costs, then it is a successful completion.
How do you manage project risk and ensure all stakeholders know of potential risks?
Keeping every team member and stakeholder informed is critical in project management. So, in addition to communication, close monitoring of the project along with the timelines is vital.
That way, we can promptly catch known risks like project delay, additional costs, quality or regulation concerns, and data privacy issues.
How do you approach problem-solving and decision-making as Operations Director?
Identifying the problem is the first step. I have a quick huddle with team members to gather the necessary information to understand the situation better and find its root cause.
People always approach me whenever they run into any issue – I am considered a problem solver! It could be a script issue, overrun of costs, inefficient process, or work overload, and I always step in to support the project team to provide immediate solutions.
Once we identify the problem, we evaluate our options keeping any potential risks and benefits in mind. At the same time, provide constructive feedback to avoid getting into the same situation or repeating the same mistake.
Can you give an example of a project you successfully managed and what made it successful?
Last year, we conducted a sizeable sample-size telephone interview (CATI) study for two markets. The longer length of the survey for telephone interviews made it very challenging. Additionally, randomly generated numbers had a meager response rate. Keeping the team's mental well-being during the pandemic lockdown was also very important.
However, we as a team worked together to keep our interviewers motivated to achieve more completion daily. We also introduced an incentive program for interviewers to recognize their hard work and encourage them.
The proper process, concurrent quality checks, constant communication, and good team spirit helped us complete this project successfully. Thanks to my team members!
What do you see as the future of the market research industry, and how do you plan to adapt to changes in the industry?
We need to be flexible and adaptable to change. The market research industry is constantly evolving with increased usage of DIY data and the rise of Big data. Additionally, AI/machine learning has enabled faster data processing and analysis. Agility is something we can offer our clients.
It is also imperative to stay open-minded and willing to experiment with new research methods, data sources, and data analysis techniques while maintaining proper processes to become more efficient. There must be a focus on data quality, as it is easy to get overwhelmed by the amount of information available in this era of Big Data. So it's essential to focus on data quality and ensure we use reliable and accurate data to provide insights to the clients.
How do you ensure your team continuously improves and develops their skills and knowledge?
Kadence Singapore has a training plan focusing on soft and hard skills. We identify training needs for every individual and plan their developmental program.
For technical support, my team reaches out to the Kadence UK office for newer analysis techniques. We also offer on-the-job training and opportunities to work on different projects, so our team members have more exposure to working on various research methods.
What inspired you to pursue a career in the market research industry, and how did you get started in this field?
I started a part-time Market Research job in college to earn some money. Then I got interested in understanding why brands do market research, what they do with it, why it is so important, and how they do it, which intrigued me. I saw how market researchers were like problem solvers – solving business problems by providing the right insights. I also enjoyed seeing how market research helps improve products and services. Moreover, I was drawn to the fact that it's a diverse field, spanning several sectors, like consumer, business, finance, technology, retail, and government.
I have always had great colleagues/friends, which made me stay on. Of course, my immediate line manager's guidance excited me about pursuing a career in Market Research.
What do you enjoy most about working as an Operations Director at Kadence International?
I like the role of ensuring the team follows the proper process and work efficiently and smartly. I love 'being there' for the project team and acting as the problem-solver.
What are some of your hobbies and interests?
I like reading books and listening to music! I also enjoy trying new recipes, watching OTT shows, and spending time with family and friends.
How do you balance your work and personal life and commitments? How does Kadence as an organization live up to its work/life balance promise?
I like that at Kadence; we have flexible working hours. Kadence Singapore offers hybrid work with flexible timings (other than the core hours) – which helps me manage personal chores and work simultaneously. This flexibility allows team members to balance their work and personal lives by discussing how they will manage work with their line managers.
What motivates you to continue learning and growing in your career and personal life?
Making a difference in business is what keeps me going.
We continue to learn and grow when we desire to make things better.
I like processes, and I focus on quality control. I am an organized person, and I want to stay up-to-date and relevant. That's my motivation!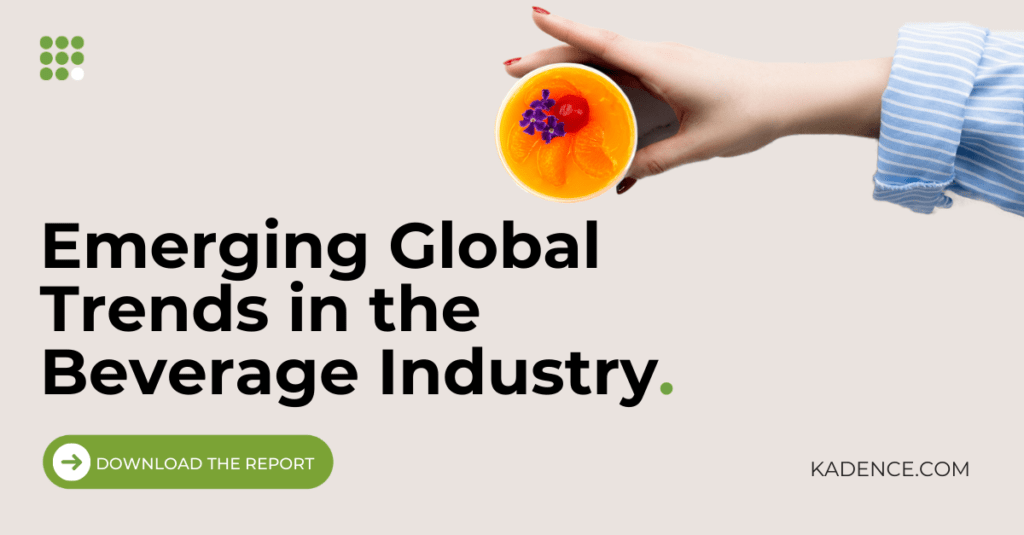 What advice would you give to someone who is just starting a career in the market research industry?
Always stay curious. Never stop learning. Be adaptable and flexible.
How does the market research industry in Singapore differ from other markets worldwide?
The market research industry in Singapore is similar to other markets worldwide in many ways. However, Singapore is relatively small compared to other major markets, such as the US or Europe.
Given its location in the heart of Southeast Asia, the market research industry in Singapore is positioned to provide insights into the Asia-Pacific region. We offer research services to Asian markets and understand the cultural, social, and economic factors that impact consumers in these markets.
Singapore is like a regional hub for many clients and is home to various industries, including finance, technology, healthcare, and tourism. Market Research in Singapore has developed expertise in serving clients across multiple sectors. Our government also does a lot of research and supports the market research industry.
There are minor differences between the market research industry in Singapore and other markets worldwide, but the fundamental principles and practices of the industry remain the same.
What are some unique challenges and opportunities of conducting market research in Singapore?
Singapore is a small market, so we have to rely on a smaller sample size, especially national representation (it is challenging to ensure that research results represent the target population).
It is also a multicultural society with a diverse population that includes Chinese, Malay, Indian, and other ethnic groups. This diversity can make it slightly challenging to develop research strategies relevant and meaningful to all segments of the population.
Singapore also has significant opportunities as it is a regional hub or gateway to the Asia Pacific region. We have a highly developed technology infrastructure, including high-speed internet and advanced mobile networks. This infrastructure makes conducting research using digital and mobile methods easier.
How do you approach cultural differences and nuances when researching in Singapore?
Singapore has four official languages, and we mostly translate research instruments into multiple languages (at least two) to ensure they are accessible to all respondents.
We also use appropriate sampling methods that consider the cultural and ethnic diversity of the population. This may require oversampling certain groups to ensure the sample is representative of the target population.
We are always sensitive to local customs and etiquette. This includes being aware of appropriate dress codes, using the correct language and proper titles and even knowing their names/pronunciations, and being mindful of religious and cultural observances.
How do you balance the need for global consistency in market research methodologies with the need for customization to local markets, including in Singapore?
Maintaining consistency in research methodologies and comparability in research findings across different markets is essential, but Singapore is flexible and adaptable to local market conditions. We adjust research methodologies to ensure they are appropriate for the local context.
Get regular insights
Keep up to date with the latest insights from our research as well as all our company news in our free monthly newsletter.