In 2020, we'll share more reports and short reads to help you get ahead of the latest market research and consumer trends. But, before we do, we're looking back at our most-read LinkedIn posts of the past year to point you in the direction of our top reports and blog posts from 2019 – covering everything from the future of cars to the booming cannabis market in the US.
The launch of our Urban Mobility study
In February 2019, we launched our Urban Mobility study, a new piece of global research exploring how people across the world commute. Our launch event at the London Transport Museum brought together industry experts from Drivy, Waze and Bloomberg as we discussed the future of travel and transportation and the innovations we expect to see in this space.
Missed the event? You can download the full Urban Mobility report here.
Understanding the Concerned Consumer
From calls for recyclable packaging to moves to eat less meat, we're seeing the rise of the concerned consumer. But what are the issues that really matter to consumers when comes to food and drink? And what implications do these trends have for marketing and product innovation? Our Concerned Consumer research sought to explore, by understanding the attitudes and behaviors of 5000 consumers across 10 countries which match the global footprint of our offices.
Get your copy of the Concerned Consumer report here.
Get regular insights
Keep up to date with the latest insights from our research as well as all our company news in our free monthly newsletter.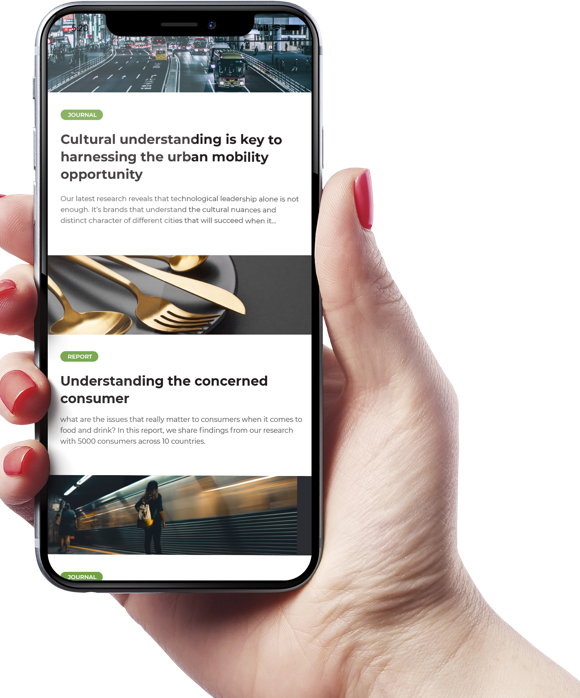 What do therapeutic cannabis users in the US look like?
As the legal markets for cannabis expand in the US, we wanted to understand what therapeutic cannabis consumers look like. Are they really that different to the average US cannabis consumer? We found they're more likely to consume cannabis everyday and are more likely to consume using non-combustive methods, such as edibles and vaping concentrates.
We visualized the full findings in an infographic on our blog. If you want to learn more about cannabis consumption in the US, you can download the full report.
The Best Market Research Agency in the World (probably)!
In December, Phil Steggals, MD of our Singapore office, explored ESOMAR's Insight Market Development Index, taking a tongue in cheek look at why this must mean that Kadence is the best market research agency in the world … probably!
Read the blog post here.