Opponents of cannabis legalization often cite concerns about cannabis's effect on public health, warning that increased accessibility will likely result in an increase in the abuse of cannabis and other substances. However, for a country in the midst of an opioid crisis, with an estimated 47,600 opioid-related deaths in 2017, research is needed to understand the relationship between cannabis and pharmaceutical use, as cannabis is often cited as an alternative to opioids for pain management. Research conducted by Kadence International, a global boutique market research agency, indicates a nation-wide increase, in the past year, in adult use of cannabis to treat pain and other medical issues, often as a substitute for pharmaceuticals or alcohol.
In a national survey with over 2,000 adults, Kadence found that one in five (20%) adults report they have used cannabis in the last 12 months. Of those cannabis consumers, eight in ten (81%) use cannabis for at least one medical reason, an increase from 72% in 2018. Compared to 2018, significantly more adult cannabis users reported using cannabis to help treat anxiety (48% to 58%), sleep issues (39% to 53%) and pain or inflammation (40% to 49%). Many say they use cannabis for more than one of these therapeutic reasons.
While the vast majority of adult cannabis consumers believe that consumption of cannabis is safer than alcohol (92%), people who say they use cannabis for at least one therapeutic reason are more likely to state that their alcohol consumption has decreased as a result of their cannabis use (51% pain users, 48% anxiety users, 49% sleep users vs. 42% average). They are drinking less because they perceive cannabis to be less harmful, healthier and state that cannabis helps them feel better than alcohol. When asked whether they would prefer to consume cannabis or alcohol while doing different popular activities, the vast majority of these users would prefer cannabis over alcohol in nearly all situations. How else do these therapeutic users differ from the average cannabis consumer?
More than 1 in 4 (27%) adult cannabis consumers report that they use cannabis as a substitute for at least one prescription or over-the-counter medication. They are most commonly replacing pain medications with cannabis (21%), followed by sleep aids (17%) and anxiety medications (17%). Many choose cannabis over traditional pharmaceuticals because they feel it effectively relieves a combination of their symptoms. A notable 14% of adult cannabis consumers are using cannabis as a substitute for prescription pain killers/opioids, largely due to perceptions that cannabis is a "much safer", "more natural" way to treat pain with "fewer side effects". Interestingly, although there is no difference between opioid replacers and other cannabis consumers, with three in four living in states where cannabis is at least medically legal, opioid replacers may be obtaining their cannabis from the black market more than the average US cannabis consumer, as 61% said they usually buy from somewhere other than a dispensary, compared to 52% of total cannabis consumers.
Kadence's data indicates there may be an opportunity for medical professionals and dispensaries to help combat the opioid crisis by targeting these black market cannabis purchasers, particularly in light of the recent vaping illnesses, thought to be coming more from black market products than regulated products available in dispensaries.
Get regular insights
Keep up to date with the latest insights from our research as well as all our company news in our free monthly newsletter.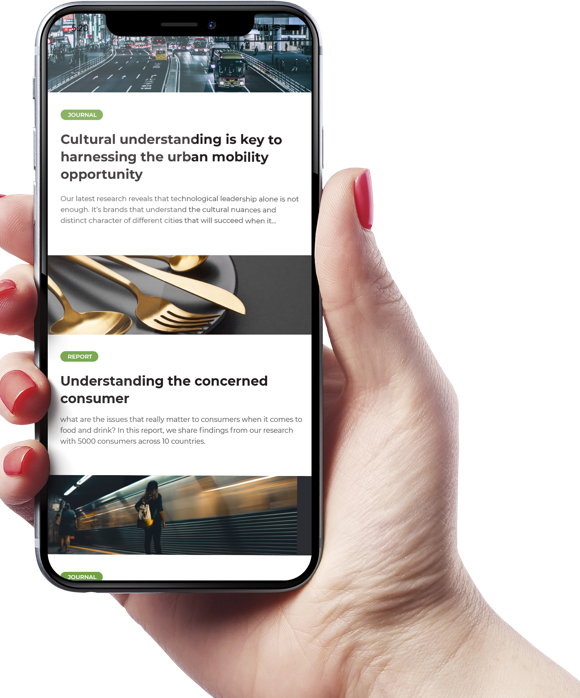 Across all of these findings, there are no significant differences between cannabis consumers in medically or recreationally legal and non-legal states. Furthermore, the research found that not only cannabis consumers but the majority of adults nationwide believe that we are just beginning to discover the power of the cannabis plant for medicinal purposes (69%) and state that cannabis should be taken off the schedule 1 drug list so that its medical benefits can be explored more freely (69%).
The key point is this: regardless of whether or not they live in legal states, the data shows that adult consumers are already turning to cannabis for symptom relief, often choosing cannabis over pharmaceutical treatments or alcohol. With increased accessibility, product sales could be more effectively converted from the black market into legal channels where they can be regulated appropriately and taxed handsomely. This also makes more thorough research possible for pharmaceutical companies, medical professionals and public health researchers, and expands product innovation opportunities for brands and manufacturers across a wide range of categories. After due diligence, ultimately, the potential health and well-being benefits of cannabis can be made available, through appropriate channels, to more adult consumers in need.
Download the full research to learn more about trends in cannabis usage in the US.
You might also be interested in