Entering the Chinese market is a strategic priority for many brands. But like any market entry project, whilst the rewards are great, so are the risks. Success relies on conducting nuanced research so you're able to develop a comprehensive Chinese market entry strategy. In this article, we'll share our top tips for getting this right based on our experience helping brands across categories break into the Chinese market. You can also conduct our ultimate guide for market entry for further information.
The pros and cons of getting into China
Potential market entry benefits and barriers in China
| | |
| --- | --- |
| Benefits to explore | Barriers to consider |
| There's money to be made there. It's a huge and growing economy. | China is incredibly competitive – with both domestic and foreign brands in play. |
| Consumer appetite is evolving all the time, creating openings for new brands, products and services. | It's dangerous to make assumptions about the state of the market – and long-term planning can be tough. |
| Wealth is spreading, creating evolving demand and growth in most categories. | There are still huge differences between the top-tier cities and the rest; and between urban and rural markets. |
| Chinese consumers tend to like branded goods and seek out quality where they can. | Domestic Chinese brands have upped their game into premium spaces. |
| "If you can make it there…" Learn the lessons from breaking into China, and you'll have valuable insights for other international expansion. | China has some unique attributes – including tough regulation of key industries and some long-standing consumer attitudes that might never shift. |
All that being said, China is obviously a vast market, with 1,394,000,000 people. That means even capturing a small niche or focusing on one region or even city can result in big revenues.
China has more than 600 cities often broken down into four tiers. First-tier cities including Beijing, Shanghai, Guangzhou, Tianjin and Chongqing are usually classified as having a GDP over $300bn (about the size of the entire South African economy). In these, and the tier-two cities, there is widespread demand for products and services that aren't being catered for domestically.
And despite the fast development of homegrown brands, for many consumers, overseas brands retain an allure. So although the execution of any brand proposition needs to adjust to the needs of the market – and in a country as diverse as this, market research proves itself invaluable in this respect – a look at China must be a consideration for any growth-minded business.
Get regular insights
Keep up to date with the latest insights from our research as well as all our company news in our free monthly newsletter.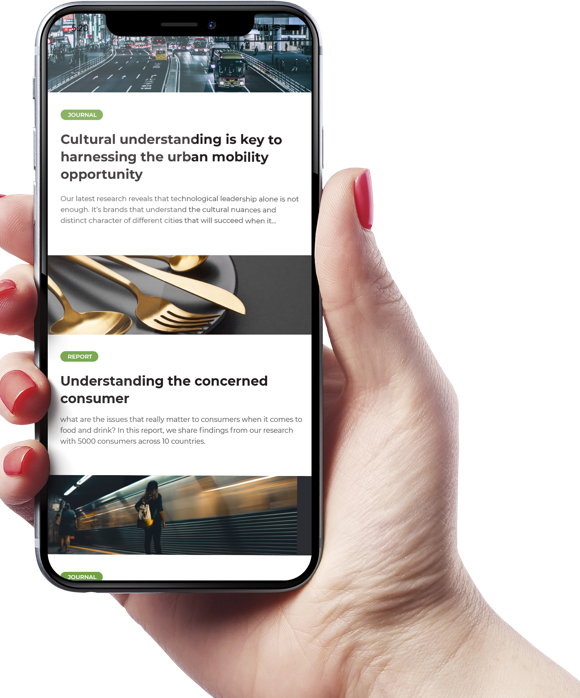 When to consider developing a China market entry strategy
We see a few different prompts for brands wanting to explore the Chinese market. One is where similar products or services are performing well there, with attributes that might be replicable. For example, we've seen strong demand for premium Korean cosmetics recently – it's a sign similar propositions might fly. In niche areas such as luxury handbags and cars these is a persistent strong demand for foreign brands.
Those buying patterns are highly visible. But we can also pick up less obvious trends in consumer behavior that give clues as to potential in China. For example, we've seen a growing love among the Chinese middle classes for avocados. (It's not just 2016-vintage millennial hipsters!) That suggests possibilities for brands that take the time to probe shifting attitudes.
In the first case, then, we're looking for product features and brand offering. In the second, we're exploring new consumer behaviors – although in each case we need to evaluate whether this is a fundamental change in consumer mindsets, or just a fad.
Underlying all that needs to be the economic rationale for entering the Chinese market. We might be able to detect strong potential demand. But will the costs of entering and sustaining this vast market – especially given its competitive nature – make sense? Remember that has a China has a number of regulations on commerce and media. We'll come back to that later, but it has a bearing on the risks, and therefore the economics, of market entry.
Don't be arrogant – success in China isn't guaranteed
It should be obvious by now that one of the biggest opportunities is bringing in a premium, overseas brand to woo and wow the expanding Chinese middle class. But don't be fooled by that stereotype – and don't assume that you can just transplant existing brand approaches and expect to deliver results.
For a start, the way you deploy advertising and tailor packaging will be crucial. Chinese consumers will often be swayed by the way brands are presented, so understanding exactly how people are responding to the brand image and packaging can't be ignored.
Then don't assume just because you're a foreign brand that you'll attain a 'premium' differentiation. Fifteen years ago, there was almost an automatic patina of exoticism attached to non-domestic brands; they were more likely to be seen as classy and rare, helping maintain margins. Today, local brands in many categories are considered to be delivering a premium, too. And for many consumers, reliable quality and attractive features are the acid test, not the brand image.
Categories are not universal
Market research can reveal exactly how your brand might be received, and whether or not it's going to attract any kind of premium. It's also extremely useful at understanding which parts of any given category represent an opportunity in China – and which might be duds.
At a recent industry conference, we heard how a extremely well-known global drinks brand approached this problem. Ideally it would have rolled out its full slate of premium-branded alcoholic beverages, creating leverage around ad spend, logistics and exploiting halo effects. But while whisky is a strong segment in China, for example, wine is a much smaller niche.
At that point, another decision comes into play: research might show you which sub-categories are worth pursuing. But you also think how to enter these sub-categories. For that luxury drinks brand, for example, do they pitch the quality of the alcohol? Is it trying to project 'conviviality' for consumers? Is it the product heritage – seeking that 'foreign premium' angle? Or is it the look and feel of the products on the shelf?
The same rule applies the other way around. Yes, there are categories that are highly unlikely to be fertile ground for overseas brands – such as food, for example. It's intensely competitive, demands a sensitivity to local tastes … but yet there might be openings in the right niche.
Or take transport. In electric vehicles, China is some way ahead of most non-Chinese manufacturers. But outside that sub-category, partnerships with local auto-makers and dealers could yield good results. Research can help uncover where these niches might be.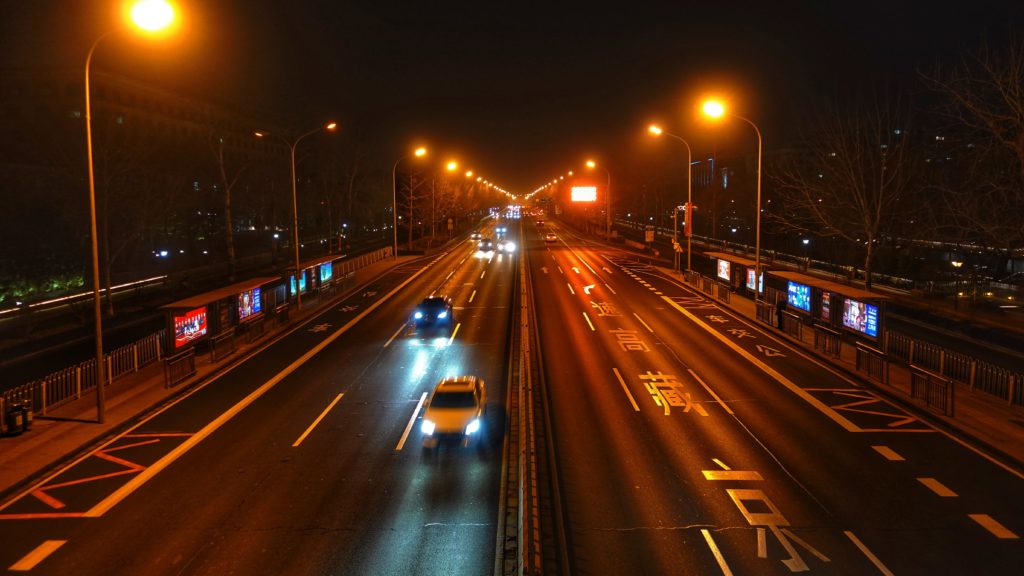 Learn from others – analyzing the China market entry strategy adopted by others can set you up for success
The Chinese market has been growing at pace for 40 years, so at this point there are few areas where someone else in your sector hasn't had a go at joining the fray. Indeed, many big global businesses will have in-house experience of breaking China – and making sure the lessons from one brand, product, category or local market entry are learned for subsequent attempts is obviously crucial.
Then look at the history of the category – there will almost certainly be rival brands that have tried and failed to launch in China before you (and some that have succeeded). Analyzing what they did right and wrong can reveal all kinds of lessons.
Marrying those insights with up-to-date and well-briefed market research is a recipe for success. The phasing goes something like this:
Work out where the existing opportunities lie – what can we see from published market data, the level of competition, and products or services doing well in similar markets (especially in South East Asia – countries such as Indonesia and the Philippines are also fast-evolving, diverse, vibrant and digital)?
Evaluate local competition, emerging players, and regulatory and economic risks. These will include local rules on product specifications, or potential requirements to partner locally.
Work out why there's a gap – and why you're well placed to exploit it. Landscape studies should also highlight consumer appetites that will help or hinder progress.
Look at who's failed doing something similar and why; and who's made their inroads work, and why.
Research the evolution of the market – things change fast. Who's up-and-coming? What are the evolving consumer habits? How will you stay on top of changes?
"Can my brand expand in China?"
Regardless of what you want to test, brand is a key issue in Chinese markets. Food, for instance, is a crowded market, so launching a new product to stretch the brand is always tricky. Research can tell you whether halo effects will work in China – and how to exploit (and not devalue) existing brand equity.
For example, we recently worked with a confectionery company on the possible launch of a newly acquired brand in China. We ran taste tests, but also explored what the new brand might mean to Chinese consumers versus how it would be perceived under the umbrella brand of the parent company.
China is a fairly mature market, and there were a similar products in the market. So was it worth bringing in the new brand? Should they use the parent company's branding to muscle into the segment? A big issue was how the new product might alter the existing overarching brand story if that was the case. Should it be a standalone brand?
We focused on one tier one city to establish the opportunity. In tier three or four cities, responses might have called into question the brand strategy – but the top-tier cities where a particular strategy might work are a very sizeable market on their own. But it's still worth developing insights to frame that brand strategy, not just tailor a product.
The product's premium taste and lavish packaging made its core product a hit for gift-giving Chinese, even at premium prices. But this project showed there are important areas for research to test what powers a brand has in new spaces in a market as sophisticated as China.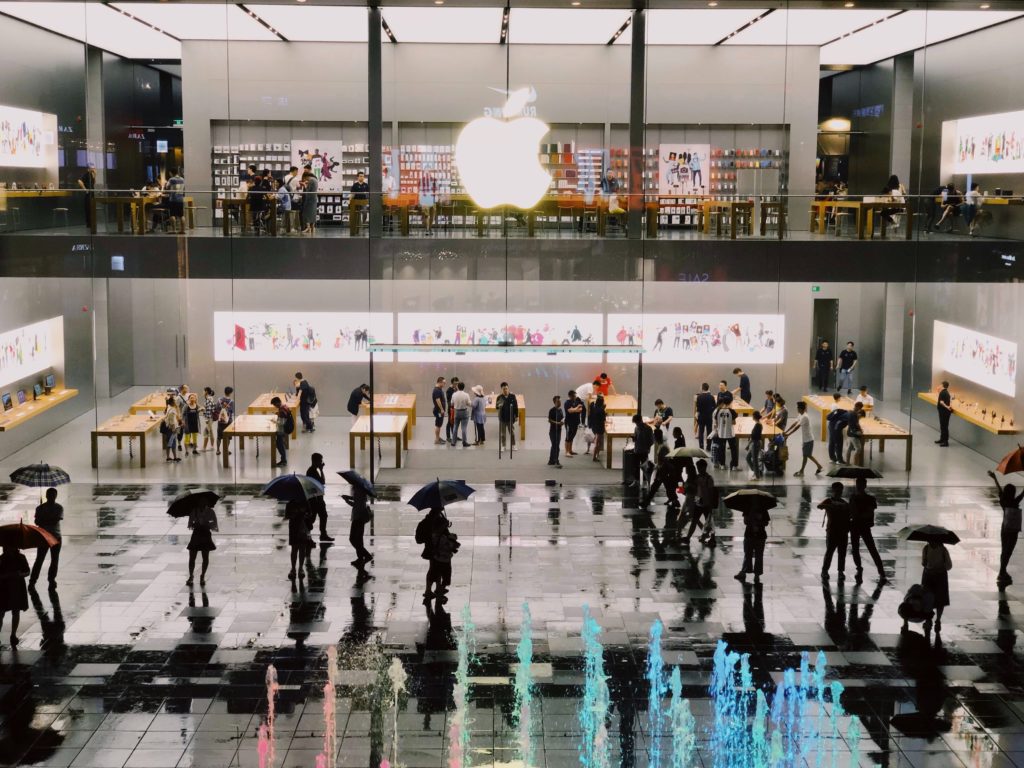 Research – set a baseline, monitor change
China's rapid evolution means 'the future' is much nearer than many people think, however. We can assess the probable changes over the short term; the plausible over the medium term; and the possible in the long term. But when we research Chinese markets and opportunities, it's extremely wise to keep an eye on what looks 'long term' because it can arrive quicker than in many other markets.
That's one reason for entering the market with as detailed an understanding as possible is important: yes, it might change quickly – but you need a solid framework for local conditions and consumer attitudes to ensure you can monitor what's changing, how fast and in which direction.
The good news is that Chinese consumers, very broadly, tend to be very tech-savvy. (The WeChat platform, for example, is more widespread than Facebook – with about a billion active monthly users, it's near-universal – and has many more practical applications.) This tech-savviness is particularly useful for conducting online research, allowing for fast-turnaround methodologies and investigating consumers outside the big tier one cities. In short, it's ideal to capture rapid changes from the baseline. And unlike some Western markets, China's older population seems determined to be digital, narrowing the gap we see in some other countries' research approaches.
But we would rarely suggest only conducting research online. In the huge markets of the big cities, face-to-face research is still the best way to test behavioral and experiential aspects of consumers' lives and tailor your approach to their unique expectations and requirements.
Top tips for market research in China
Be open about what you want to achieve in China and be realistic about who the product or service might appeal to. China is huge and diverse, so pace yourself and target realistically.
Calibrate your results. It can feel daunting competing in a crowded marketplace with strong domestic rivals. But it's a long game: what look like tiny positives from research compared to other markets can be valuable toe-holds, establishing your brand for more serious revenue growth later; or guiding your focus on high-potential niches.
Tailor your questions. You can't be too assumptive about what people might be prepared to pay for a product or service and asking standard questions in surveys and focus groups might not help. Get your research team to develop a China-specific (and even city-specific) research plan to get into the nuances.
If it's online, think mobile first. Not everyone has a laptop but due to encountering a "technological leapfrog" most people have a smartphone. You can conduct extensive studies very flexibly with mobile methodologies.
Test the tech. China does have more controls on internet activity than most. Test that the research platform functions properly, especially if running a study from outside its borders.
Work with local experts. Research teams with local knowledge and experience will be invaluable. These tips come as second nature and on-the-ground teams or those in the region with an intimate knowledge of China. They will provide essential depth to research – and frame insights more meaningfully.
Think about the media. Consumers love to use their phones to research brands and products, and especially influencers and social media users. Willingness to try brands often stems from these forms of media.
In most other markets – that are less fast-moving or exciting as China – your traditional strategies can secure your traditional wins. In China, research can tell you how and where you might chip away at competitors to help you target your offering more effectively – winning a slice of this lucrative market. It can also help you create a China strategy where the wins look entirely different – and deliver results that make a real difference.
If you're considering entering the Chinese market, get in touch to discuss how we might be able to help you to build your China market entry strategy.