We've all been there. That moment of frustration when you visit a store or restaurant or hotel and are so entirely and completely underwhelmed by the experience. Perhaps it was the inattentive or poorly trained staff. Or the unclear and confusing information. Or the restricting opening hours. But what makes the whole thing worse is that this is not what you were promised – the ads; marketing and branding all suggest a very different experience. As an extreme example, the hot water that United got into for forcibly removing a passenger is a complete mismatch of its brand promise of: "connecting people. Uniting the world."
On the flip side, there are golden moments when the unexpectedly wonderful happens. The barista remembers your name and favourite order; you're given a hotel room upgrade; the restaurant goes out of their way to accommodate your food allergy.
The reason for both of these reactions is because of the unexpected. The experience you were primed for by the brand promise is different. Causing an emotional reaction as we deal with that.
Experiences have become perhaps the most important aspect of shaping the brand. Not only can experiences be documented and shared more easily than ever with camera phones and social media; but an experience is more visceral and powerful than any marketing and will live on much longer in the memory.
However, a recent survey by the Chartered Institute of Marketing suggests that only 53% of marketers claim successful alignment between brand promise and experience; just 37% believe their employees understand how to deliver this brand promise; and a measly 17% feel they enable their employees to suggest way to improve brand experience.
Get regular insights
Keep up to date with the latest insights from our research as well as all our company news in our free monthly newsletter.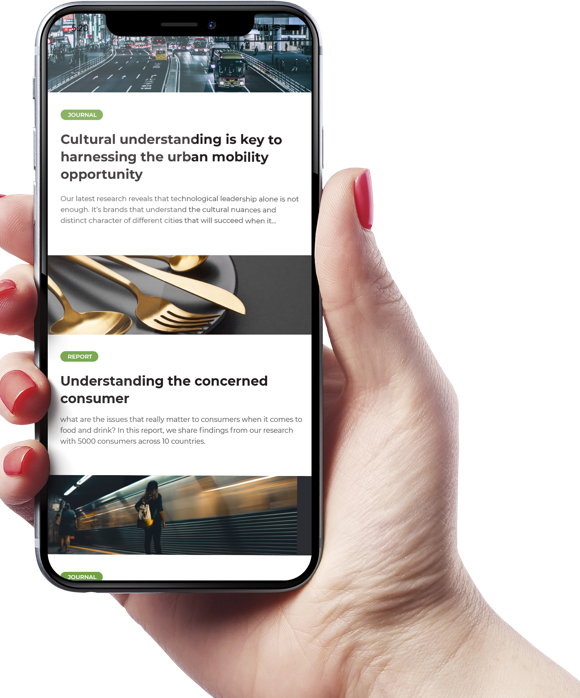 Part of the reason for this is that it's hard to measure the brand experience. Brand health studies measure the brand promise not experience; Satisfaction studies test the brand's SOPs rather than the consumers' experience; and mystery shopping relies on a small sampling of outsiders' opinions. Relying on these studies alone is not enough for the CXO to draw any kind of conclusions about how their customers are experiencing the brand. Also, is it even relevant?
After all, while 'satisfaction scores' and 'likelihood to promote' a brand can be assumed to imply that the customer 'likes' the brand, that inference does not necessarily show the CXO what is the nature of the experience, and what specifically about it created the 'emotional hook' strong enough for the customer to want to 'promote' the brand to other users or have been satisfied. In short, it will likely leave more questions than answers, rather than illuminating actionable next steps for improving the process.
Rather, you need a measurement tool that tells you what customers of your brand (as well as your competitor, and even category) value when it comes to experience. Something that complements current studies you already have; but offers deeper insights that can help you create a strategic plan of action. A piece of research that sheds light on not just the 'what', but the 'why' of your customers' emotional connection (or disconnection) with your brand based on their experience.
In short, Kadence's Emotional Connection Matrix (ECM) is what you need. We have completed a study amongst Singapore consumers across categories on how individual brands scored in terms of emotionally-connecting with them, how these brands compare to others, which product category has the highest tendency to provoke positive emotional connections based solely on brand experiences, and what kinds of actions actually lead to said positive emotional connections. Drop by the CX Conference 2019 at Four Seasons Hotel on 26th July to satisfy your curiosity, as we talk more about the Emotional Connection Matrix.