Data visualization analysts are crucial in helping organizations use and interpret data effectively. Using their technical and visual design skills, they can effectively transform complex data sets into easy-to-understand visuals that tell a powerful story.
Data visualization specialists use graphs, charts, maps, and diagrams to communicate insights and provide decision-makers with the actionable information they need, positively impacting their bottom line.
Hassen Morad leads the data team at our Americas office, and his primary focus is to build and maintain our data infrastructure. Hassen is passionate about helping brands deliver innovative products, services, and solutions through informed decision-making.
During a recent interview, he led us into the world of data visualization to give us an inside view of what it looks like to decode complex data sets, the tools he uses, how he ensures precision and accuracy, and what keeps him ticking.
Tell us about your Senior Data Visualization Analyst role at Kadence Americas.
I lead the data team at our Americas office, and my main focus is to build and maintain our data infrastructure. I work with various tools, including Google Sheets/Excel, AWS, Outsystems, Tableau, and others. Most of my day-to-day is focused on supporting active projects, while a portion is devoted to longer-term developments. I especially enjoy working on the latter with my co-workers in the data team – Bridgette and Vinny – as we seek to develop innovative client offerings in areas like data science and app development.
What inspired you to pursue a career in data visualization?
I entered the data space almost six years ago and was immediately drawn to the impact of the visual medium. Not only can visualization be an effective tool for relaying data insights- it can also create them. Merging technical and aesthetic considerations can be a fascinating balance when visualization extends beyond more basic tried and tested forms like bar charts and histograms- though those require expertise to be effective as well! One visualization series that was especially inspiring to me was a series by Nadieh Bremer on the relocation of homeless across the US for the Guardian newspaper. I was mesmerized by how beautifully she told this story through her visualizations, and I still am blown away by it when I see it today. She's one of many incredibly talented data viz professionals I look up to for inspiration.
Describe a challenging project you have worked on involving data visualization.
When building my portfolio of personal projects years back, one project that was a little tricky to get off the ground was an analysis of mail theft data in my neighborhood. I submitted a FOIA request to the USPS on mail theft in Irvine, CA, and they sent me printed pages of the data I requested and refused to send a digital file. So I had to do quite a bit of work digitizing all those records myself by scanning these pages, and thankfully I was successful in the end. This experience taught me that cleaning data could extend beyond the digital world. I produced a map in Mapbox where users could zoom into a particular area and view the number and type of mail-related thefts over five years.
How do you ensure accuracy and precision in data visualization? What strategies have you employed to increase data analysis and visualization efficiency?
While the presenter's perspective will likely shape any presentation of data, it's crucial to abide by basic common sense design principles to ensure an honest representation of data. It is embarrassing to present a visualization of data with clear errors. I critically examine the data I work with to avoid falling into this trap, though it's always helpful to have a second pair of eyes if possible. In terms of efficiency, I'll use some of the more user-friendly visualization tools (like DataWrapper) to create a visualization quickly.
Get regular insights
Keep up to date with the latest insights from our research as well as all our company news in our free monthly newsletter.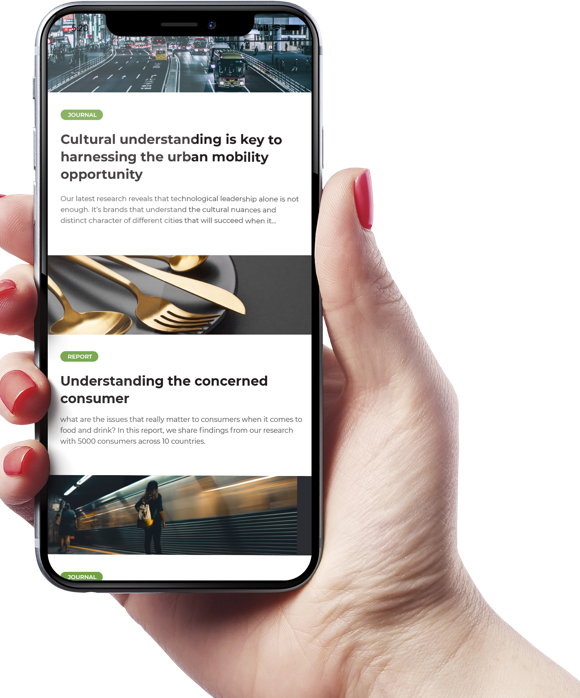 How do you balance technology and design skills when creating data visualizations?
I don't consider myself the artistic type, so I let the practical objective of a project guide my design choices. Often I'll seek inspiration from other works that present data effectively and excitingly. An aesthetically appealing design plays a role in a visualization's effectiveness, so I consciously work to produce works pleasing to the eye- though not every visualization can or should be an artistic masterpiece!
What tools and programs are you most comfortable with in data visualization?
I've used several visualization tools throughout the years, spanning a range of customization. Initially, I started with Python visualization libraries like Matplotlib and Altair, which require coding and are sufficient for producing most charts. I then shifted to more 'plug and play' tools like DataWrapper and Tableau, where I could import a properly structured dataset and create visualizations using that UI. Tableau was especially useful given the amount of community adoption since I could learn from others' work and ask questions to active users if I was stuck creating a chart feature.
Describe when you identified an insight or pattern in data analysis or visualization.
My first personal data visualization project was analyzing a dataset of US birth names over the last 100 years. It was fascinating to dig through that and discover patterns of how specific names gained popularity. I enjoyed the discovery process as I created these visualizations and the additional inquiries and questions this process sparked. I hope to revisit this project in the future.
What techniques do you use to interpret complex data sets?
Thankfully the datasets I work with most days are simple. However, if tasked with investigating a complex data set, I break down the data cleaning process into manageable sections to make it digestible. That might involve removing records with critical data missing or collecting data from another source to merge with the original file. I enjoy the in-depth data detective work that's required occasionally. Remember that the grunt work needed to clean complex data sets is critical to extracting real benefit, as insights are only as solid as the data they're based upon.
How do you stay current with the changing trends and data visualization techniques?
It's essential to keep one's finger on the pulse of this field as tools and techniques are advancing rapidly. I'm on several email lists of individuals and organizations that share interesting visualization content, such as the Data Visualization Society. I also follow leaders on social media and occasionally attend data viz conferences.
How do you develop data visualizations that effectively convey a message?
I view the visualization I'm creating through the lens of my target audience during the design process, which is a more difficult task than some might imagine. I'll usually share a preview of a visualization I'm working on to get feedback on certain design elements or to check if the message I'm relaying is instantly clear. Frequently, the feedback I receive results in meaningful changes to the final output.
What have you found to be the most rewarding aspect of data visualization?
In my opinion, the most rewarding part is seeing that visualization is understood easily and allows the viewer to form a clear understanding of the topic.
What do you like to do in your free time?
I play soccer regularly and am a major fan of Arsenal. I also like to cook for my family, and when I have the time, I enjoy diving into classical academic works in the social sciences.
How has Kadence International helped shape your career?
Kadence was my first full-time job in the data space. I'm grateful to work with leadership and a team that trusts me greatly, and I recommend this company to anyone looking for a career in the market research field.