Entering a domestic market is one thing, but expanding overseas is something else entirely. Moving to a new, international market comes with a range of unique challenges that require a strategic approach with empirical methods.
It's crucial to understand and anticipate these differences to avoid nasty surprises and give yourself the best chance of success when entering a foreign market. This article will explore the key differences between market research in international and domestic markets.
How are international and domestic market research similar?
While the differences are vast, there are also some areas where domestic market research is similar to its international counterpart.
For example, certain research methods work well in both environments. Interviews, surveys, focus groups, secondary research, and experiments work well domestically and internationally. The way you analyze and process the data you collect will also stay roughly the same.
That said, the actual day-to-day process of market research in an international environment can sometimes be drastically different from what you're used to back home.
What are the differences between domestic and international market research?
1. It's a different culture.
No matter how similar, every international market has nuances in its culture. This culture may be akin to your home market, like the US and Canada, or radically different, like the UK and Japan. But even with very similar cultures, there will still be significant differences to consider.
Here are some ways cultural differences can impact market research:
Language. Interacting with the people in your market, understanding the culture, and conducting research are all much harder in a foreign language. You'll often need to hire translators to communicate effectively, and it's easy for crucial details to get lost in translation. Note – this also includes different dialects within the same language.
Expectations and preferences. A product or service that works exceptionally well in your domestic market may fail dismally abroad simply due to different tastes and cultural norms. Understanding this will need to be a key part of your research.
Causing offence. It's essential to respect the local culture in your target market and avoid offending with your research techniques. Everything from linguistic choices to the clothes you wear should be considered and researched beforehand.
Your research must be carefully designed to address these concerns and also work within them — certain types of research may not work very well in an overseas market.
2. There may be infrastructure issues.
If your business is based in a developed, industrialized part of the world, you may take some aspects of market research for granted. Things like reliable postal services, easy access to large venues for focus groups, and widespread internet connectivity are not a given in many parts of the world, which can significantly impact your research.
Working in a new overseas market entails new infrastructure challenges. For example, in a country with poor smartphone coverage, you're unlikely to have much success with in-app surveys or SMS questionnaires. These challenges can quickly mount up and lead to unexpected delays or setbacks in your research.
3. International market research involves higher risk.
Overseas markets involve more variables than domestic ones, so there is more scope for failure. The good news is that you can tap into more potential growth in an international market, but this extra reward comes at a higher risk.
Many overseas market entry attempts fail because there is so much more to be aware of and so much that can go wrong. Failing to anticipate certain conditions or challenges, like slower transport and shipping, can lead to major delays and significant losses.
You're entering what might be a completely different market from anything you've known before, with a huge amount to prepare and consider. This means research is essential and must be much more rigorous than your home market. It would help if you did everything possible to anticipate risks and minimize your chances of failure.
4. International market research comes with a higher cost.
Conducting market research always costs money, and that cost can be substantially higher in a foreign market than at home. There are several reasons for this:
You need to do more research in general to gain a solid understanding of a completely new and different market.
You need to hire a range of staff on the ground like translators and people to carry out various research tasks. Unlike in your home market, where you can repurpose some of your employees, you need to vet and hire entirely new people in a new country.
You need to hire venues. Again, you can't just use your premises if you haven't established a presence in your target market, which means you'll need to hire and pay for venues like conference centers for research activities like focus groups.
You need to build an entirely new research infrastructure from scratch. This includes planning postal campaigns, building software for in-app surveys, collecting email addresses, and much more.
Setbacks will happen. Doing anything in a new foreign market is complex, and you'll encounter many delays, unexpected problems, and barriers at first. These can significantly disrupt your research efforts, costing time and money.
Get regular insights
Keep up to date with the latest insights from our research as well as all our company news in our free monthly newsletter.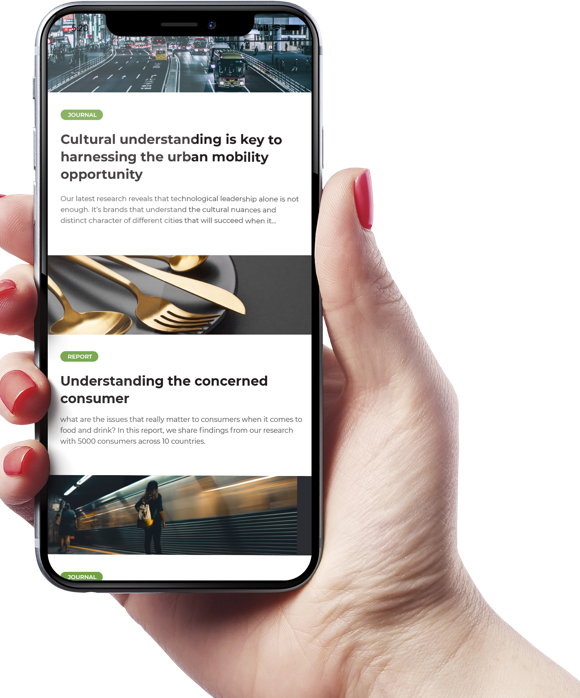 5. You need to understand your competitors more than ever.
It's always necessary to understand your competition, which is a key component of any market research process. Unlike a domestic market, many of your competitors may be completely unknown to you in a new international market.
To stand a chance of success in your target market, you need a firm understanding of why your competitors are successful. Who do they appeal to? What needs do they address? What have they done recently? What are their vulnerabilities? And, of course, what can you do better? Understanding your competitors should be a central part of your market research when entering an international market.
6. You need to anticipate legal differences.
One of the most important factors to consider when conducting international market research is the legal framework in your target market. For example, many countries legally require you to have research permits, and going ahead with your research without obtaining the correct permission can lead to costly penalties and setbacks.
In some cases, you may be required to provide a copy of survey questions to governments beforehand. And in many parts of the world, bureaucracy slows things down significantly, and it can take weeks for permits to be approved, which is something you have to anticipate.
7. You need to analyze and process results the right way.
In international market research, it's not just collecting the data that matters. It's also essential to process your results correctly, ensuring you draw the right insights and reach accurate conclusions about your target market.
To do this right, you need to understand the cultural context. For example, some cultures like America tend to be more extreme on surveys, gravitating towards one end of the Likert scale. Other cultures like China and Japan tend to prefer more neutral answers.
These differences impact not only the way you design surveys — for example, opting for a four-point scale with no middle option — but also the way you analyze results. A set of results in one culture may have different implications for your business than the same set of results in another part of the world.
8. It's more important to work with the right research partner.
Research partners are an essential part of all market research. Their teams consist of skilled and experienced professionals with a firm grasp of research and analysis methods and how to apply them to gain valuable insights for your business. In an international market, it's even more important to select the right research partner who already knows the new market.
Take the time to research all your options. Your chosen partner should have experience working in your target market and should have an in-depth knowledge of the various cultural, economic, legal, and social conditions.
International market research is an entirely different process from the research you'll do at home. It comes with countless new challenges, hurdles, and risks. If you work with the right people, with the right set of skills and experience, you'll maximize your chances of success and give your business the best possible chance in your target market.
At Kadence, we have experience doing international market research for clients worldwide. Contact us to find out more about how we can help you.
Want more information on conducting international research? Read The Essential Guide to Conducting International Research here.