Free report
[Research Report] Feeling Good: Powering the Next Gen of Fitness and MedTech
.
The fitness, wellness, and medical industries have evolved thanks to technology.
People worldwide are prioritising their health and wellness, and technological advancements in these industries are helping consumers monitor their health much more easily.
This report looks at the health, wellness, fitness, and MedTech industries from around the globe, showcasing some of the world's leading brands in the space.
Download this informative global report and discover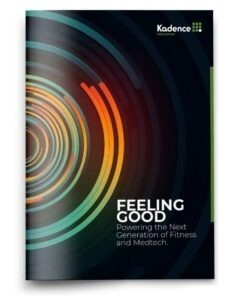 Trends in wearables for fitness and wellness, including smart bands and smartwatches
How the latest at-home medical monitoring is helping put patients in control and save lives
How technology is creating the full gym experience at home
The latest trends in fitness and diet apps
How smart tech is helping sufferers of mental health issues like anxiety and stress
The latest metaverse trends in fitness
What's next for the health, wellness, fitness, and medical technology industries