Free report
Understanding the concerned consumer – the essential report
.
New research from Kadence International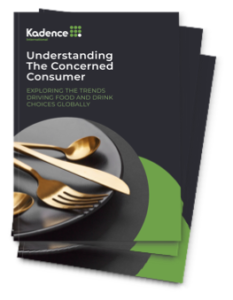 From calls for recyclable packaging to moves to eat less meat, we're seeing the rise of the concerned consumer. But what are the issues that really matter to consumers when comes to food and drink? Are these universal or do they differ across countries? And what implications do these trends have for marketing and product innovation?
Our latest research, with 5000 consumers across 10 countries which match the global footprint of our offices, sought to explore these questions.
You'll learn
What matters most to consumers when they're making food and drink choices
How these concerns play out in current consumption habits
What this means for consumers' future purchase decisions