One of the most important tasks for any business is making sure your customers are satisfied. Without customers, your business is nothing, and dissatisfied customers are unlikely to stay customers for long.
There are many ways to measure how satisfied your customers are with your current products, service, and brand. This article will take a look at why it's so important to measure customer satisfaction, some of the methods available for doing it, and finally we'll explore 5 of the top metrics to pay attention to.
Why it's important to measure customer satisfaction
Today's customers have more choices than ever before. The internet has made it possible to find dozens of competitors to a product or brand at the click of a button. If a customer has an unpleasant experience with a product or service, it's never been easier for them to move on.
Here are some of the reasons it's so important to prioritise customer satisfaction.
Bad news spreads
But losing a customer isn't the worst outcome of poor customer satisfaction — they might also tell their friends. When products or services fall short, almost 13% of customers spread the bad news to over 20 people. If you fail to prioritise customer satisfaction, the ripples could spread out much farther than one unhappy person, and in the age of the internet, they could spread very far and fast indeed.
Learn how happy you are making your customers
Measuring customer satisfaction allows you to gain insights into how happy your customers are and any specific areas they like or dislike. By following up on this feedback, you can identify any concerning areas, talk to dissatisfied customers, and find out what you need to fix to improve your customers' experience.
Identify loyal customers and promoters
Loyal customers are the lifeblood of any business. Those who keep coming back and spending money with your brand are incredibly valuable and should be treated as such. By measuring customer satisfaction you can locate the customers who like your brand and reward them with things like discounts, loyalty points, and other treats.
There's one group that's even more valuable than your loyal customers — promoters. These are the people who not only use your brand regularly but also tell their friends and others about you, essentially growing your business for you, for free. Your promoters should be rewarded especially highly and incentivised to keep spreading the word.
Improve revenue
It's a simple equation: the more customers you retain, the more money you make. If your customers are constantly satisfied with your brand, it's much more likely they will stick around, keep making purchases, and contribute to your revenue growth. Measuring customer satisfaction helps you take concrete steps to keep your customers happy and your company growing.
Compete with other businesses
Many brands fail to prioritise customer satisfaction, and many don't measure it at all. This means that by getting to know your customers and their concerns, you can go beyond what your competitors are doing and gain a valuable edge.
Get regular insights
Keep up to date with the latest insights from our research as well as all our company news in our free monthly newsletter.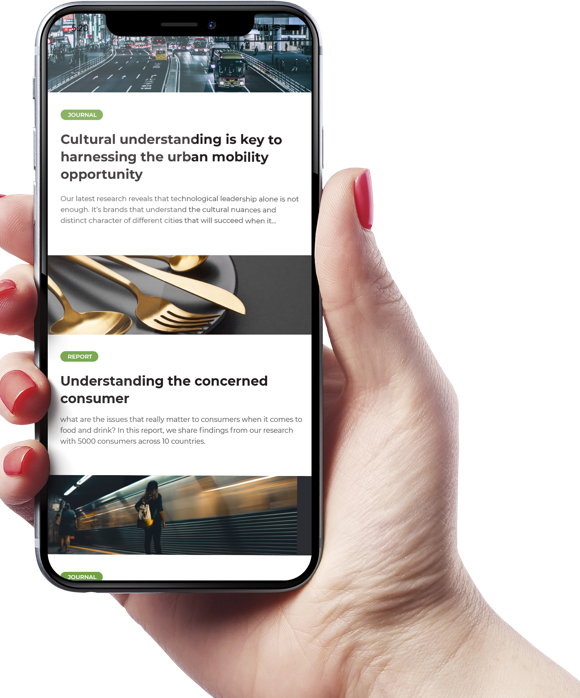 How to measure customer satisfaction
Focusing on customer satisfaction helps you deliver better customer experiences, attend to your customers' needs and concerns, and ensure you retain more customers and continue to grow your business. But how do you measure it?
Face-to-face interviews
Talking to your customers face-to-face is one of the most effective ways to measure customer satisfaction (and almost anything else). You'll get direct answers in real-time, with the option to follow up immediately.
In face-to-face discussions like interviews and focus groups, you'll also be able to see body language and take note of the quirks that get lost in less personal forms of communication. The challenge is finding a physical space to host these discussions, and incentivising your respondents to take the time out of their day.
Web app surveys
Whether on desktop browsers or mobile apps, online surveys are a quick and easy way to get feedback from your customers. You'll likely get much more of a response compared to face-to-face interviews, and at a much lower cost to you. However, these surveys are much simpler by nature, and you'll need to offer some kind of reward for participation (which can be as simple as a small discount code).
Email surveys
Almost everyone has an email account today, and it's easy to collect email addresses from your customers during the sign-up process. This makes it easy to send quick surveys and questionnaires to your subscribers to measure customer satisfaction.
Telephone surveys
Telephone surveys used to be one of the most common ways to contact customers and get feedback. Today, they have to compete with newer media like email and mobile apps, but they're still a popular choice for many brands and work especially well with older demographics.
Postal surveys
Postal surveys are one of the slower ways to get customer feedback and tend to result in low response rates, but they are cheap and allow you to contact a very wide pool of respondents.
Top 5 metrics for measuring customer satisfaction
Whatever method you use to contact your customers, you'll still want to focus on measuring the same metrics. Here are 5 of the most important metrics to focus on when measuring customer satisfaction.
Customer Satisfaction Score (CSAT)
Perhaps the most straightforward metric to measure, Customer Satisfaction Score involves simply asking your customers to rate their level of satisfaction with your brand, product, or service.
It typically involves a scale, usually 1-5 or 1-10, and customers are asked to give a score in a number of areas like ease of use, value for money, and customer service. In addition to a numerical scale, you can also use words like "very satisfied" and "somewhat dissatisfied".
This metric is simple, direct, and easy to compare with other brands' results. However, it's also subjective and easily influenced by lots of factors, not least your choice of wording in the survey itself. It may also be biased towards positive responses over negative and neutral ones.
Net Promoter Score (NPS)
Net Promoter Score is a measure of how likely customers would be to refer you to another person. Usually, it involves an index ranging from -100 to 100, and it can be highly impactful.
Measuring NPS allows us to find out how likely customers are to recommend us to their friends and hone in on specific promoters who we can then reward and ask further questions to determine why they are so keen to spread the word.
The results can be powerful. American Express used an NPS survey to understand their customers better. The insights they gained from the survey led them to implement changes which resulted in a 10-15% increase in customer spending and a 4 to 5 times higher retention rate.
Customer Effort Score
Customer Effort Score measures how much effort a customer felt they had to put in to achieve a given desired outcome. It's calculated similarly to the other metrics here by asking customers to provide a score on a scale.
CES is a valuable metric because the level of effort customers have to put in is strongly related to their loyalty. In the book The Effortless Experience by Matthew Dixon, Nick Toman and Rick DeLisi, we learn that 96% of customers who invested a lot of effort to resolve issues are more disloyal. In contrast, only 9% of those who did not invest high effort were disloyal.
Customer Churn Rate
This metric measures how many customers you lost over a given period. To calculate, you define the period you wish to measure (like a month, quarter, or year). Take the number of customers at the end of that period and subtract it from the number at the start. Then, divide the result by the number at the start.
This is one way to find out how many customers are happy with your brand — happy customers tend not to leave. Of course, there could be other factors at play like a poor marketing strategy that fails to stay connected with customers. Like all the other metrics on the list, CCR is just one piece of the overall puzzle.
Customer Retention Rate
On the other side of the coin to Churn Rate is Customer Retention Rate. Of all the customers you acquire, how many are you actually retaining?
You calculate this by taking the number of new customers acquired during a period (weekly, quarterly, monthly, etc) and subtracting it from the total number of customers you had at the end of that period. Then, divide the result by the number of customers you had at the beginning of that period to find the CRR.
Customer Retention Rate is an important metric because it costs 5-25 times more to procure a new customer than it does to retain an existing one. Keeping hold of your customers is always much better than finding new ones (although you should of course be doing both). CRR also gives a good indication of how satisfied your existing customers are.
Measuring Customer Satisfaction is an essential activity for companies. Choosing the right metrics to track is a crucial component of this, and can make the difference between an accurate understanding of your customers and confusion. Doing this job right can be a major factor in the growth and success of your business.
Contact us to learn more about how Kadence can help you better understand your customers and conduct important research in a range of areas.