The overriding purpose of market research is simple: The better a brand understands its customers and position in the marketplace, the stronger equipped it is to seize advantage of future growth opportunities.
In most cases, market research starts with a macro understanding of consumer trends and behaviours before zooming in on the nuances within the desired target audience. The process incorporates data from various sources—consumers, industry experts, and additional research materials. The objective is to combine broad contextual insights with targeted findings, resulting in information that brands can act upon when it comes to future sales, potential expansion, new product launches, and so on. 
This research can be broken down into two broad categories—primary and secondary research. When conducted properly, primary and secondary research enables companies to:
Acquire a deeper understanding of why customers use their products or services
Design strategies to set themselves apart from the pack
Set the foundation for successful product or service innovations
Identify new opportunities for growth
Effective market research paves the way for brands to stay agile and strategic in an ever-changing marketplace. The key is knowing where to find the data supporting this process and how to go about collecting it.
Primary Research Offers a Trove of Insights
Actionable market research must start with primary sources. And, as we have noted before, the ideal time to conduct primary research is "before crucial decisions are made about a brand or product," meaning "it is essential to speak directly with members of that targeted audience" before making a significant change in business operations.
Conducting primary research can involve significant costs and the use of resources. The process encompasses a broad period to identify potential respondents, conduct interviews, and analyze results. But in general, the cost and use of resources are well worth it. Primary research offers deep value in answering specific questions about a brand and offering businesses the opportunity to hear first-hand what consumers have to say.
This type of first-hand research can be conducted in a variety of ways, including:
Telephone depth interviews. Telephone interviews with individual customers enable researchers to get closer to the target audience. They can "dig deep" to better understand customers' needs and pain points, as well as discuss their views and experiences of a brand, its products, or services.
Face-to-face interviews. There's nothing better than interacting with customers face-to-face, depending on the situation. Researchers can get direct, real-time answers and have the option to follow up immediately on crucial points. They can also glean insights from survey participants' body language and other "quirks in communications" that might otherwise go unnoticed. The main advantage of the interview approach is gaining first-hand knowledge of what's most important to the targeted audience.
Surveys. Distributing surveys is another valuable method for gaining insights into target customer behaviours. Surveys are conducted using several different methods, including: 
Email. Email surveys are designed to reach many individuals at an affordable cost. At the same time, researchers understand that email survey respondents may be wary about clicking on a link for something they are unfamiliar with and initial email survey requests can sometimes end up in a Spam folder.
Telephone. Phone surveys can be beneficial for acquiring feedback from targeted demographics, such as older customers who may not regularly use online tools.
Post. These days, conducting surveys via mail is rarely a researcher's first choice, simply because of the length of time involved to get responses and because this method is more costly to deploy than others.
Surveys work best when the questions asked are relevant, engaging, and open-ended. The results are used to predict, with reasonable accuracy, how customers are likely to act in future purchasing activities.
Focus groups. Groups of consumers participate in a discussion guided by the group moderator. This approach is practical when exploring niche markets, introducing a new product, embarking upon a marketing campaign, etc. When a trained moderator leads the discussion, there is great potential for gaining valuable knowledge about how consumers think and act.
Online polls and social media. Online polls have become the "method of choice" for collecting quantitative data in recent times. The wording and format of online surveys can be tailored for existing customers or designed for groups of people identified as potential customers. Online polls often lead to highly accurate representative samples and data needed to extrapolate the findings to a broader population.
Social media monitoring (also called "social listening") is an increasingly beneficial method for gauging customer sentiment about a wide range of topics.
On social media, consumers offer direct, unfiltered feedback about what they like, don't like, need, don't need, and what they want to make their lives and businesses better in the future. Social media platforms provide a relatively easy and inexpensive way to share surveys and questionnaires and recruit participants for upcoming focus groups.
Field studies. This methodology, also known as "contextual interviews," focuses on observations and interactions that demonstrate how users behave in their home or work environment. The results compiled through field studies often supplement data gained through face-to-face interviews and focus groups. Brands benefit when they fully grasp how their products or services are used in these environments.
The desired outcome of these efforts "is a closer alignment between what a brand has to offer and the needs and expectations of its targeted customers."
Secondary Research Delivers Solid Contextual Foundation
The treasure trove of information gained from primary research is only part of the overall market research process. Interpreting this data becomes more effective when supplemented by secondary research. These sources—widespread and diverse—broaden the context of research and amplify what was uncovered via primary research methods.
A large part of the value of secondary research lies in its depth, variety, and availability. Chances are, your brand has already compiled a significant amount of secondary research simply by just "doing business."
Start investigating the depth of your brand's secondary research by looking at your internal sources:
Year-to-year financial statements
Sales analyses produced by your sales team
Corporate annual reports describing institutional values and culture
Findings from past focus groups
Consumer surveys and feedback
Website analytics, user patterns, etc.
Customer call logs and other stored information concerning customer behaviors. A trip through your business archives can uncover additional valuable information.
External sources are also abundant in terms of secondary research:
Books and magazines about general business trends can deepen your understanding of primary research data.
Get regular insights
Keep up to date with the latest insights from our research as well as all our company news in our free monthly newsletter.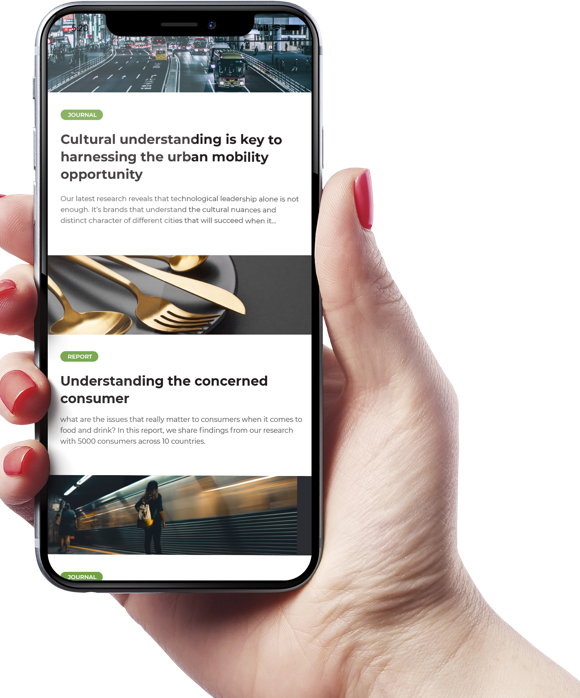 Many relevant government statistics can be accessed online instead of time-consuming requests for information in the past and waiting around for government approval to review this data. Of course, it takes time to research and compile information regarding trade activities, the formation of new businesses, economic trends, etc. But the insights to be gained from reviewing government statistics are well worth the effort.
Industry associations are another valuable source for secondary research. In addition to trade publications and industry reports, researchers can also comb through press releases, technical data, and industry-specific news stories for a "big picture" view of where specific brands fit in.
On business websites, there's often a wealth of information regarding a company's products and services, in the case of public companies, investor presentations, and other data concerning organizational structure, sales trends, marketing campaigns, new product launches, and more.
According to Square, secondary research is "a better option if you have a limited budget or already have a good idea of what your target market is." It's often a good idea to "try doing secondary research [before primary research] to understand what areas you need to focus on" to get the most out of your research budget.
Square suggests looking into these low-cost or free secondary research sources:
Census bureaus for information about the economy and population
Government sites for statistical data culled from several agencies, with information on trends in education, small businesses, etc.
Small Business Associations for information about small business trends, as well as demographic, employment, and income statistics
Commerce departments for data on industries, services, and products
Associations and Trade Groups for information on specific industries and relevant trade publications
When embarking upon secondary research, keep these action steps in mind:
Define your goals. Strive to understand what you want out of the research process. This helps focus the search on data that's genuinely relevant and useful.
Pinpoint existing trends. To better grasp the state of the industry, set up a Google alert to notify you of what's happening in the marketplace right now.
Subscribe to business publications. Look into general business publications and websites, then burrow down to those with the highest relevance to your brand. Subscribe to key publications and follow research sites on social media platforms.
Finally, know when to stop! As with any research effort, it's always possible to overdo it. That can lead to "data burnout" and the possibility you'll overlook important statistical information. As the research process unfolds, work on narrowing your inquiries and avoid wasting time on irrelevant data.
Research Leads to Future Growth
Conducting primary and secondary research requires patience, time, the application of resources, and a willingness to confront hard facts about the growth potential. But when a brand has completed this type of comprehensive research, it is far better equipped to customize its sales and marketing efforts. This helps boost growth and presents numerous opportunities to increase that brand's return on investment.
For many brands, it's often more efficient and cost-effective to enlist the services of a professional market research firm. Skilled professional researchers draw upon an extensive toolkit of methodologies to better understand potential target audiences.
The process results in more informed marketing strategies and an impressive level of success in identifying—and connecting with—untapped consumer populations.