Many reputed brands have made costly and avoidable mistakes by not including diversity and inclusion in their product testing and market research. These mistakes usually lead to a backlash from customers and the media, eventually becoming a PR nightmare.
So how can companies prevent this from happening? By ensuring their products and campaigns are diverse, brands can avoid costly mistakes in the first place —and it all starts with diversity and inclusion in market research.
This is because you typically want to hear from as wide a range of people as possible. You want to cast the net wide, gathering ideas from the social, economic, ethnic, and cultural spectrum, helping you gain a rich and complete picture of your market.
However, developing a product or service used by many isn't always easy. It begins with inclusive research and reaching out to those typically marginalised. When brands consider diversity in gender, sexual orientation, backgrounds, religions, and disabilities, they can create products that work for everyone. This allows brands to craft compelling messages that resonate with their target markets.
Many organisations find it hard to ensure their research is diverse, focusing too much on specific demographics and groups. The result is skewed research with incomplete results, leading to inaccurate conclusions and ultimately harming your growth as a company.
It is somewhat easy to conduct a quantitative research survey asking for a sample of age groups or household income. But if the data comes back skewed heavily to a particular ethnicity, sexual orientation, or gender, it will not be a true reflection of society, which leads to flawed and inaccurate research.
Just how widespread is this lack of diversity? Is it limited to a handful of companies, or is it endemic in market research? In this article, we'll look at the issue of diversity in market research and how companies can take steps to tackle it and promote more inclusive research methods.
Why is diversity important in market research?
Diversity and inclusion are essential in market research because they allow brands to factor in everyone's voice and opinions instead of just a homogenous sample. This helps them drive growth and increase usage within their target markets. Furthermore, consumers are very savvy and expect diversity and inclusion in brands. They expect brands to show the diversity and live it through company policy and operations.
Here's how diversity in market research helps brands create and drive successful brands:
It allows you to gather various opinions and perspectives, leading to more valuable insights about your market, company, and products.
It helps you connect and communicate with different groups more effectively, improving your marketing and expanding your reach.
More diverse research can lead to a broader range of new products and services ideas.
It signals that your brand is interested in hearing from a diverse range of people and does not lack cultural and diversity awareness.
Is there a lack of diversity in market research?
While the market research industry has come a long way in recent years when it comes to diversity, there is still clearly substantial work to be done.
While we have seen many strides in representing diversity in advertising, it is still questionable when it comes to authenticity. Market research companies need to look inward first to be fully diverse and inclusive.
3 Ways Market Research is Falling Behind with Diversity
1. Accurate identification.
A study for the Alliance for Inclusive and Multicultural Marketing (AIMM) found that Caucasians were adequately and accurately identified 68 percent of the time in large digital datasets used for target marketing. However, that figure was only 49 percent for Hispanics, for African Americans just 28 percent, and for Asian Americans, 24 percent.
This is a failure on the part of data collection. Researchers need to be more stringent about the data collection sources, their standards for data quality, and the criteria they rely on for every demographic.
2. Market research teams are often too homogenous.
Marketing as an industry is not diverse at all. Looking at the 2020 Marketing Week's Career and Salary Survey, we can see that 88 percent of people in the marketing industry identify as 'Caucasian/White,' compared to just 5 percent 'Asian,' 4 percent as 'Mixed Race,' and just 2 percent as 'Black.'
Furthermore, a lack of diversity in senior positions is stifling business and creativity in this industry. According to the same report, of all senior roles (defined as senior managers to a partner or owner), 38.3 percent of marketers are Caucasian, and 49.5 percent are male.
This lack of diversity in market research will likely increase the dangers of underrepresenting certain cultures and ethnicities. Research participants may be less likely to share certain information with someone of a different background. Moderators, for instance, may also miss specific cultural contexts, and research questions may be inadvertently designed to confuse or exclude other ethnic groups.
Hiring more diverse teams and promoting market research as a potential career for people of all backgrounds can help companies conduct more accurate, valuable, and inclusive research that yields better insights.
3. People worry about inaccurate representation.
A U.S. 2019 report by Adobe found that 66 percent of African Americans and 53 percent of Latino and Hispanic Americans felt they were stereotyped in advertisements. In the same report, 61 percent of people said that diversity in advertising was necessary, and 38 percent said they were more likely to trust brands that do an excellent job of showing diversity in their ads.
Some companies fail to give customers what they want —in this case, accurate, authentic representation in advertising, which is ultimately a failure of market research. Companies need to spend more time researching the different demographics that make up their audience to create advertising that talks to everyone and addresses everyone's problems, not just a select few groups.
Get regular insights
Keep up to date with the latest insights from our research as well as all our company news in our free monthly newsletter.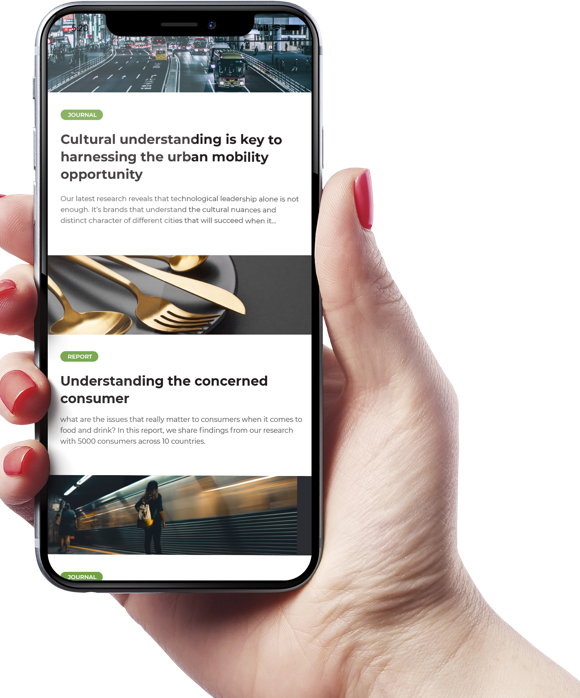 5 Ways Companies can Help Promote Diversity in Market Research:
While there is still more work to be done to promote diversity in market research, the good news is that companies can improve things.
1. Prioritise diversity.
A commitment to diversity and inclusivity should be a central goal for your research team. Make it clear to team members that this is something to focus on, and help people understand how to achieve more diversity and the mistakes they should be avoiding. Educate and hold regular training to cover all the critical information.
2. Work with more diverse teams.
When researching a diverse market, try to use moderators who belong to the same demographics as your participants. This can help avoid cultural misunderstandings, promote better communication, interpret responses more successfully, and make research subjects feel comfortable.
3. Leave assumptions at the door.
Do everything you can to avoid assumptions, biases, and stereotypes creeping into your research. Have multiple people from different groups look over survey questions to ensure they aren't explicitly targeted at specific demographics or exclude others.
4. Be aware of cultural differences.
Before you begin your research, take some time to educate yourself on the different demographics you'll have in your study. This way, you'll be able to conduct more inclusive, helpful research that yields genuinely useful responses from a wide range of groups.
5. Make things accessible.
Work hard to ensure your locations, materials, and schedules are accessible to many people. Be aware that not everyone has a similar schedule or situation. For example, if your research takes place in an area not accessible by public transport, you're limiting your responses to people who can afford a car and potentially excluding entire socioeconomic groups.
Read this article to dive into how companies can be more inclusive in their market research.
We have to represent the world we live in, and an increasing number of brands are getting it. 34 percent of U.K marketers say they've used racially diverse models. (Shutterstock)
Market research is becoming much more diverse, inclusive, and cognisant of different demographics. However, brands can always do more, and those who prioritise diversity will gain a more comprehensive understanding of their market, access more useful data insights, and connect effectively with more customers.
Working with a professional research agency is a great way to ensure your market research is as inclusive, effective, and complete as possible. At Kadence, we work with companies worldwide, helping them get the most out of their study. Contact us to learn more.