Free report
The impact of Covid-19 on consumption in Thailand
.
New report from Kadence International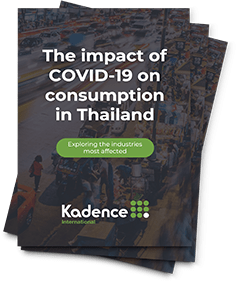 The impact of Covid-19 on consumption in Thailand
Covid-19 has transformed consumer behavior. But what impact has it had on consumers in Thailand and their spending patterns? We spoke to 4,000 consumers in Thailand to find out. Download the report to understand the impact on categories including food and beverage, electronics and cosmetics.