Free report
Capitalizing on the urban mobility opportunity – the essential report
.
New research from Kadence International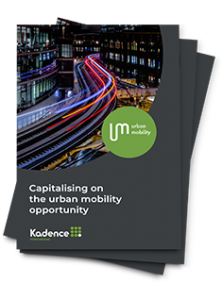 The way in which we live and work in our cities is changing. As population densities rise, the way people commute is shifting. This has implications for a host of sectors. From automotive manufacturers to technology companies, brands will need to adapt fast to meet consumers' changing needs.
Our latest research, with 5000 consumers across 13 cities, is designed to help brands navigate this changing landscape. It explores commuting patterns across the globe and uncovers what the future could hold for urban mobility.
You'll learn:
How people commute across the world – from Boston to Bangalore
The future mobility concepts that consumers are excited about as well as those they reject
Key global insights to consider as you develop new mobility solutions