Marketing textbooks are littered with examples of products or services which flopped when they hit the market.
Take Juicero, in which investors pumped a staggering $120 million – all for a wi-fi connected juice maker which nobody had indicated they wanted or needed. Perhaps unsurprisingly, it was scrapped within two years.
Or ESPN's mobile phone service, which was pitched at the wrong price – some $400 – whilst also offering the target audience a lack of choice around handset. The service was swiftly shut down, with ESPN instead opting to provide content to Verizon.
And remember New Coke? Launched in 1985, it's still remembered today as a major marketing misstep.The product was abandoned after only a few weeks, with Cola-Cola reverting back to its old formula.
It's clear that some of the world's most innovative companies have failed to accurately foresee the impact of new launches when they hit the target market. Even Google, for instance, arguably launched its wearable Google Glass concept too soon. Its sky-high price did not help, and it failed to connect with consumers.
Fortunately there is a way to avoid this type of failure. By conducting product concept testing before a product launch, businesses are able to develop their ideas in a safe and controlled space with the target audience ahead of launch.

The concept in question can be many different things. It might be a totally new set of product ideas that no one has ever seen before. It might be a redesign or rebrand.

Testing methods can be online, for instance via quantitative surveys or via online communities focused on gathering qualitative insight; or face-to-face, in a focus group or series of in-depth interviews.
Whatever the method, conducting concept testing can pinpoint the value – or otherwise – of specific features and benefits, as well as indicating whether a product concept will be a major hit or a more niche offering which may not justify the cost and resources needed to make a reality.

Concept testing does require an investment in market research, but any costs at this stage will be minimal in comparison to launching a product which goes on to fail.
After all, testing is the process of uncovering what your potential consumers like or dislike about your concept, helping you identify which ideas will fly and guiding their future development to ensure success. What's more, concept testing can enable marketers to understand what to communicate at launch, whilst also helping to identify the customer segments with the most potential
Here are the five key reasons why concept testing is so important:
1. Concept testing can help you filter ideas so you know which to develop further
Concept testing can help you move beyond blue-sky thinking and determine which of your ideas will be a hit. Rather than relying on subjective opinion, it gives you data that can bring the whole team on board by providing a consensus about which projects to develop and which to shelve.
In this way, great concept testing unites teams behind the ideas that have real potential. There's no need to worry about office politics or lengthy and frustrating 'design by committee'. With concept testing you can hear directly from the consumer what's likely to cut it – and what won't.

By using a range of qualitative and quantitative techniques, you can understand the consumer view of different concepts, and explore whether the products or services you're looking to develop will resonate. Employing a range of testing tools enables you to identify the product concepts with the highest appeal, as well as understand how these can be refined. This allows you to move to the next stage of development with confidence.
It's no overstatement to say that the use of a well-designed, concept testing survey or a skilfully moderated online community can pave the way to success. But any survey template or discussion guide needs to be designed in such a way that ensures that the overall package, as well as individual features or attributes are each assessed and fed back on.
This is something that needs to happen in the early stages of decision-making, too. It cannot be left too late as the point of concept testing is to help you iterate your ideas and to tweak them ahead of launch so that they are primed for success.
2. Concept testing can help you steer clear of bad decision-making.
Testing concepts in detail before launch may sound like it will delay your go-to-market strategy, but in the long run it can save your organisation significant time, prevent financial losses, and protect your relationship with customers. Failed products or services are enormously costly but fortunately concept testing exists not only to help you avoid the bad ideas, but also to uncover those with untapped potential.

Concept testing can help you to find the strongest option to take forward among a number of choices or find ways to improve underperforming concepts. Either way, it's a great way to ensure, quickly and easily, that whatever you're planning has a solid chance of success. In this way, concept testing can help you avoid an embarrassing failure and take your product development processes from good to great, thanks to that all-important feedback from those who matter – your customers.
Get regular insights
Keep up to date with the latest insights from our research as well as all our company news in our free monthly newsletter.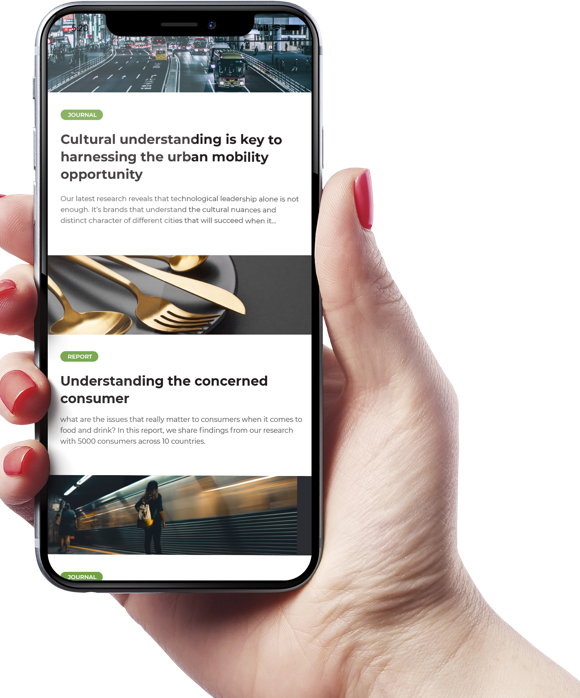 3. Concept testing can help you understand what elements matter to consumers.
Even if you immediately gauge that your product ideas are likely to fly, there are still many additional things to consider through testing methods – such as your positioning, the kind of packaging or branding that would be considered attractive and – arguably the most important factor in the production of any product or service – the most appropriate price.

In this way, a concept test is a way to optimise your innovation, drastically reduce the risk of project failure and limit excessive costs. Concept testing is crucial for product developers to determine the innovation's chance of success. It can shed light on blind spots, inefficiencies, misinterpretations or problems that can lead to failure. Using testing methods like surveys as well as qualitative research, via a focus group, in depth interview or online community, can all help to tease out your target audience's wants or needs.
4. Concept testing enables you to fix problems prior to launch.
The sooner concept testing is undertaken, the more flexibility there is for optimising your initial idea to develop a product that customers truly want and need.

Through concept testing you can understand what elements don't fly with customers so you can ditch underperforming elements to save costs or iteratively improve concepts so that they better meet consumer needs. With an online community, for instance, it's possible to develop concepts based on consumer feedback, and then upload them for further feedback, in this way allowing you to refine ideas swiftly.
5. Ultimately, concept testing ensures that you develop products that consumers will buy.
Concept testing puts the consumer voice at the heart of product development, thereby ensuring that new products will resonate with customers, dramatically increasing business performance.
The results of a concept test can help you to identify the pain – or the delight – relating to new ideas. Concept testing can enable you to establish how your product would fit into the lives of your target audience; how often they might use it and, crucially, which product concept they would be willing to pay for.

Good concept testing means getting under the skin of your customer and letting their feelings and needs guide you towards the solutions with the most potential. By putting consumers central to product development, you can develop products and services that outperform the competition.
In order to achieve this, it's important to partner with skilled market researchers that can design studies that get you the insights you need. From a qualitative perspective, this means professionals that can help people open up, answer fully, and elaborate on their responses to concepts. In an online community for instance, the researcher must carefully guide and curate the discussion in order to gain in-depth feedback.

Ultimately, concept testing gives you a better idea of consumers' reactions to your ideas. It clarifies the need your solution is addressing, consumers' perceptions of the product, how it fares against other similar solutions, and what can be done to maximise adoption and market impact.
So it should come as no surprise to learn that this type of market research can have a huge impact on your business, enabling you to understand where to focus efforts in product development by uncovering the view of the target market.
Product development need never be risk, nor the creation of successful products be a wild stab in the dark. If you'd like our support with a concept testing project, please get in touch or request a proposal.