Before they reach the target market, products or services always start off as unproven ideas. But in order to avoid costly failures, businesses need to understand whether or not they'll be a hit with consumers.

Concept testing is the process of using qualitative or quantitative research in order to test your ideas ahead of launch. It enables you to ascertain which features are likely to be popular with the target audience, and which may need changing.
Key methodologies and testing methods can include in-depth interviews, online communities and the use of a testing survey to gather feedback on your potential product.
Paving the way to success
Testing product ideas with your target audience enables you to optimise your approach before introducing products to the market, helping you to get features right from the earliest stage and to dramatically boost your chances of success, by asking potential customers what they think. It can also prevent costly failures so an investment in effective concept testing is a worthwhile investment.

After all, seemingly minor product features can have a fundamental effect. In this way, market research enables you to find out what potential customers care about in order to determine which attributes should be incorporated into the final design, ahead of the official product launch.
Product and concept development
Behind almost every successful product is a careful research and development phase – and we've worked with some of the biggest brands to take their big ideas, and turn them into products consumers love.

But how do you test a product concept effectively?

Here are five examples of how to test concepts for any potential product.
1. Run an online survey to test overall concept appeal and to narrow down your options
A concept test survey can be a powerful tool. A testing survey can reach large audiences of carefully targeted consumers, providing rich data to be analysed. It is possible to test a number of concepts, in order to understand their appeal and to help you decide which concepts to take forward for further testing.

Product developers know that the use of effective survey questions is a proven way of generating relevant information on which to base future decisions. Questionnaires are typically used for obtaining valuable data. For example, to ascertain how many potential customers there are, whether they would find such a product or service useful, and the sort of price they would be willing to pay.
The key is to ask the right people the right questions, and to ask enough people to get meaningful results. Often a likert scale is used; a type of scale used to rate various features or attributes, in the eyes of end users. Do bear in mind, too, that you need to approach a significant sample of people who match the profile of your target audience when sending out questionnaires.

Effective concept testing can also give you relevant information and clear pointers as to which demographic groups, geographies or market segments will get as excited about your idea as you are.
2. Employ conjoint analysis to understand which features really matter to consumers
As well as asking potential customers which concept they prefer, you can use techniques like conjoint analysis to gauge which product features are most important. This is a technique which involves presenting people with a series of attributes and asking them to rank them in order of appeal.

Conjoint analysis is regarded as an effective way of gaining detailed insights. Essentially, it's a way of measuring the value that customers place on a product's specific features. It typically works via a survey, in which participants are shown a combination of attributes and asked to compare or rank them. It can help to measure and understand customer preferences for particular features, to generate actionable insights to guide the development of the product.

Whilst the process involves offering respondents a range of choices. It's important, however, not to overload respondents so that they remain fully engaged with the process.

This approach can help you identify the features that matter to consumers. Use this to categorise features into 'need-to-have' versus 'nice-to-have'. Consider which features and functionality your product really needs in order to be compelling to the target market to prioritise your investment.
Get regular insights
Keep up to date with the latest insights from our research as well as all our company news in our free monthly newsletter.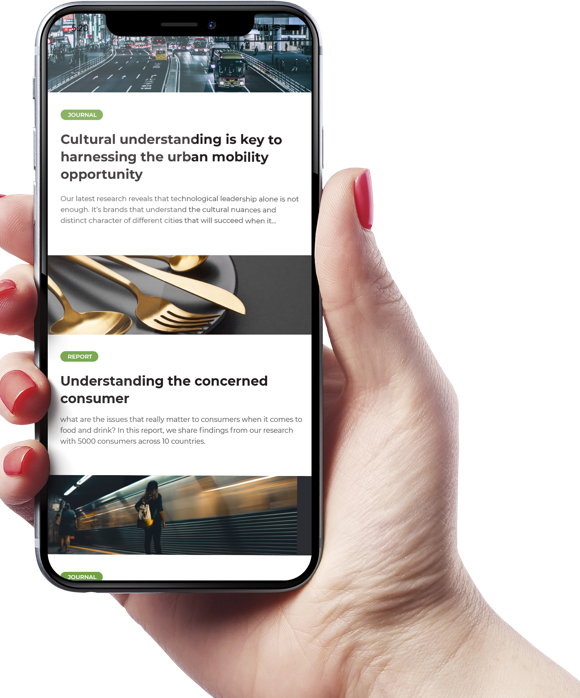 3. Use qualitative methodologies to hone your ideas along with the target audience
Group discussions are a tried and tested way of getting rich qualitative input. We can bring groups of potential customers together – face-to-face in a focus group or in an online community – and conduct a carefully guided discussion, often with prototypes or other stimuli to spark conversation. This allows us to drill down into the product features that consumers really want or need. Qualitative research can also reveal unmet needs, inspiring further development and ensuring your product or service has an edge over the competition.

In some cases, qualitative feedback can be gained by conducting one-on-one in-depth interviews. This is particularly useful if you have a detailed or complicated concept that's targeted at a niche B2B audience.

It's important to use open-ended questions to gather insights: Ask respondents what they like and dislike and give them the space to explain their views. This provides the opportunity to get objective feedback from your target audience without restrictions or bias, and to obtain detailed and actionable feedback.

Questions can include, for instance, 'How appealing are following the features?' or 'Which of the following attributes are most important to you?' or 'How well do these statements describe the product?'

Choosing the right questions, moderating the discussion, probing at the right intervals and keeping respondents engaged is key to successful product concept testing. With so many products failing, testing your concept early is also vital. By testing product concepts thoroughly and early, you'll know which concepts are likely to drive revenue before you have invested too much time and effort in development.
4. Embrace an agile and iterative testing approach
Another way to test product concepts is to develop an agile and iterative testing approach. Online methodologies like online communities lend themselves well to this, as it's possible to test concepts, gain feedback, adapt the concepts based upon this and then retest them with consumers.
An online community is an online research platform where consumers are brought together to take part in a series of tasks. The discussion is curated by our team of researchers in order to gain in-depth feedback which will enable effective concept iteration.
The online community platforms we use have built-in features for concept testing. For example it's possible to mark up images to highlight which aspects you like or dislike, adding detailed commentary. The results of this exercise can be analysed and the concept iterated accordingly, with the new and improved idea put back into the community for further feedback and testing. The result? By harnessing feedback loops to refine and retest, you're able to develop the strongest concept possible.
Even after your product has launched, there's real value in continuing to gain feedback. Once your product is in consumers' hands, there's more to learn about the role it plays in people's lives, and any unforeseen pain points that could require further changes to address. Be ready to test your product concept to ensure it gets better and better. By honing and refining your product features you can continue to stay ahead of the competition. So always refine and iterate. Successful product innovation is never finished. The beauty of product concept testing is that you have the luxury of being able to respond to feedback until you hit on the optimum prototype.
5. Harness new technology to bring ideas to life for consumers
To get the most out of respondents during a piece of concept testing research, it's important that you bring concepts to life by creating stimuli that enables the target market to picture your proposed products or services. With our own design team in house we can take your initial ideas and turn them into beautiful mock ups that ensure the core idea is clear.
To take this a step further, we are currently exploring how we can use augmented reality (AR) to really bring concepts to life, thereby eliciting higher quality insights. Through AR we can create 3D digital prototypes that consumer can place in real environments using their phone. Not only do immersive methods like this deliver richer insights, but they also allow you to test ideas in context.

Get under the skin of your potential customers in this way and let their feelings and needs guide you towards the solutions with the most potential. The results will speak for themselves.
To find out more, please visit our concept testing services page or request a proposal from our team.